Turkey's Political Uncertainty:
Implications of the June 2015 Parliamentary Elections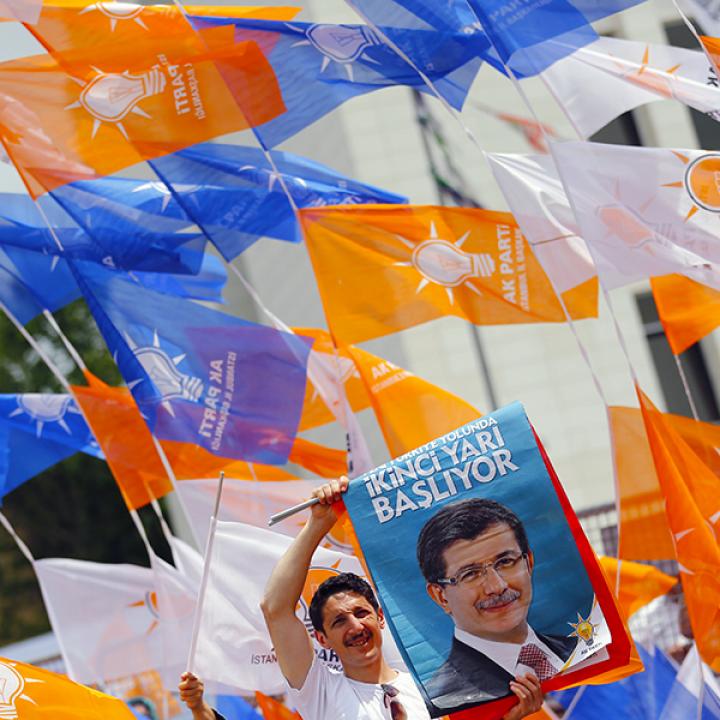 More than two months have passed since Turkey's June 7 elections, in which the ruling Justice and Development Party (AKP) lost a parliamentary majority it had held since 2002. Given the AKP's inability to form a governing coalition, a new vote will likely be called for later this year. Until then, Turkey's future will remain in limbo.
While the country waits, studying the results of the June vote on the provincial level offers insights into the wide-ranging factors affecting voter behavior, along with voter shifts among the four main parties: the AKP, the Republican People's Party (CHP), the Peoples' Democratic Party (HDP), and the Nationalist Action Party (MHP). Further altering the political landscape has been the violent flare-up between the Turkish military and Kurdistan Workers Party (PKK) forces and a recent agreement with the United States to take on ISIS.
In this Research Note, Soner Cagaptay, assisted by Caitlin Stull and Mark Bhaskar, analyzes Turkey's unsettled political scene, discussing possible scenarios for both the short and longer terms.
THE AUTHORS
Soner Cagaptay is the Beyer Family Fellow and director of the Turkish Research Program at The Washington Institute. He is the author of The Rise of Turkey: The Twenty-First Century's First Muslim Power, named by the Foreign Policy Association as one of the ten most important books of 2014. Caitlin Stull is the Institute's Yvonne Silverman research assistant, and Mark Bhaskar is an intern in the program.