Turkey's King: Erdogan After Davutoglu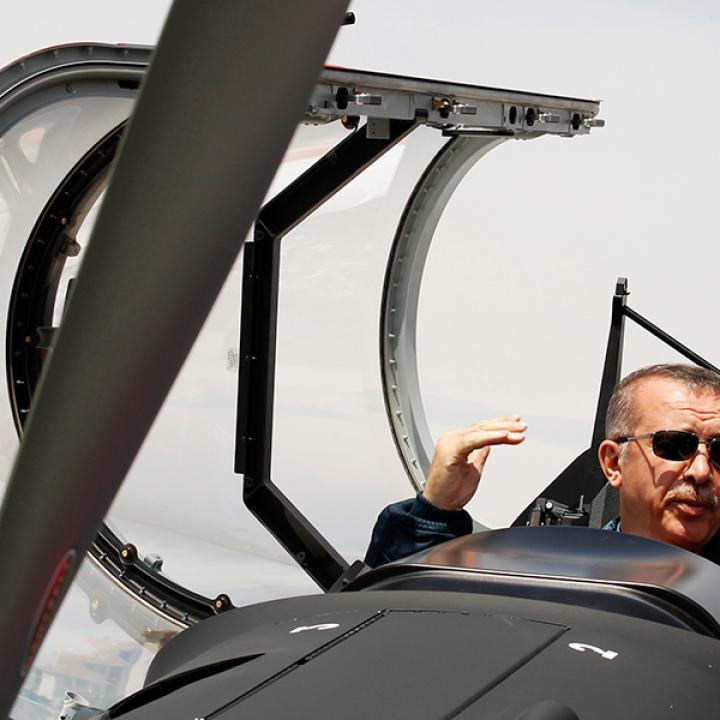 If the president continues down his path of personalizing power and hollowing out political and civil institutions, he will endanger the country's longstanding democratic makeup.
Turkish Prime Minister Ahmet Davutoglu's May 5 resignation at the request of President Recep Tayyip Erdogan is a further consolidation of power in the hands of a man who is already the most powerful politician in Turkey since the country became a multiparty democracy in 1950. Erdogan has ruled since 2003, first as prime minister and head of the ruling Justice and Development Party (AKP) and then as president, a constitutionally non-partisan office in Turkey's parliamentary system. When Erdogan became president in 2014, Davutoglu took over as AKP chair and became the country's new prime minister. Davutoglu had risen in politics as Erdogan's chief adviser, finally becoming Erdogan's foreign minister in 2009. The two men were colleagues in conceiving and executing Turkey's foreign policy pivot to the Middle East. Accordingly, when Erdogan offered Davutoglu the prime minister position that was sure to be somewhat neutered, Davutoglu happily obliged.
To the extent that Davutoglu was a compliant partner of Erdogan, for instance, working closely with him on Syria, where the two have tried for years to oust the Bashar al-Assad regime, Davutoglu never completely satisfied Erdogan. This is because Davutoglu is a household name both in Turkey and overseas, which irked Erdogan, who seeks to consolidate and personalize political power. Erdogan was reportedly upset, for instance, when Davutoglu wanted to visit Washington to meet with President Barack Obama only weeks after the Turkish president himself had visited Washington in March 2016 to do the same.
Having now fallen from grace, Davutoglu is likely to become a quiet observer of Turkish politics, following the path of previous cast-off AKP officials, including former President Abdullah Gul, who have chosen not to confront Erdogan after he ejected them from the AKP leadership. For his part, Erdogan is set to pick a new, more compliant politician as AKP chair at the party's May 22 convention. This person will then take office as the country's new prime minister, and after some months, few will even recall the name of the new leader, much like in Jordan or Morocco, where all-powerful kings overshadow little-known prime ministers...
Read the full version of this article on the Foreign Affairs website.
Read Dr. Cagaptay's related Wall Street Journal article covering the foreign-policy implications of Davutoglu's resignation.