The Tunisian Democratic Experiment Five Years In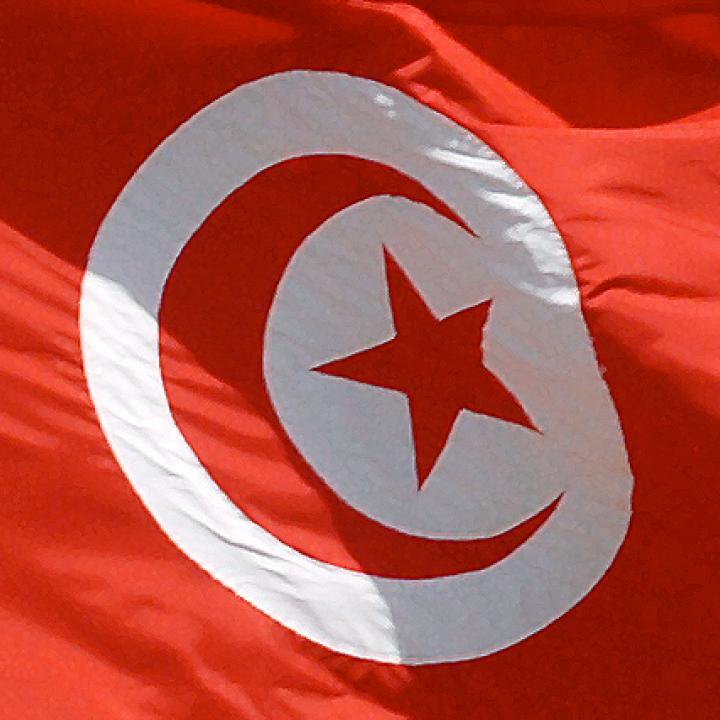 The lone Arab Spring success story has much to be proud of, but considerable challenges remain, and Tunisia will need significant American assistance for the foreseeable future.
January 14 marks the fifth anniversary of the ouster of longtime Tunisian autocrat Zine al-Abidine Ben Ali, part of an uprising that sparked a wave of "Arab Spring" revolts across the region. Of the countries experiencing upheaval since 2011, Tunisia remains the only one proceeding on a path to democracy. That path has not always been smooth, and the nation faces considerable economic, political, and security obstacles to full democratic consolidation. But five years in, the Tunisian experiment in democracy has made important strides and remains worthy of American investment.
REASONS TO CELEBRATE
Tunisia's transition away from authoritarianism has been remarkably peaceful, especially when compared to cases like Libya, Egypt, Syria, and Yemen. The low level of civil strife partly reflects a streak of pragmatism that has eluded transitions elsewhere. Consider the (hotly contested) spring 2011 decision to refrain from banning members of the former ruling party from participating in politics. Such a ban likely would have signaled to the revolutionaries who first took to the streets in December 2010 that a deeper regime change was in the offing, but it also would have excluded nearly one million citizens (out of a population of 11 million) from the political process. Similar punitive efforts to exclude elements of the pre-Spring regimes -- however understandable -- yielded disastrous results in Libya and Egypt, so Tunisia probably spared itself significant social unrest by bucking the trend.
Pragmatism has also characterized the political behavior of the dominant postrevolutionary players. Witness the decision of the Islamist Ennahda ("Renaissance") Party and two secular parties to form a governing coalition after the country's first free and fair parliamentary elections in October 2011. Or consider Ennahda's ultimate acquiescence to those who opposed its proposals to insert Islamic law into the constitution and criminalize blasphemy. Ideology similarly took a back seat when President Beji Caid Essebsi's anti-Islamist party Nidaa Tounes ("Call of Tunisia") entered a coalition with Ennahda following the 2014 parliamentary elections.
Such decisions have helped keep the transition afloat, though not without a cost. On the secularists' side, the choice to govern alongside Ennahda exacerbated tensions within Nidaa Tounes, partly reflecting disagreement over whether to work with the Islamists at all. Nidaa's infighting led to a series of party resignations last November and again last week, reducing its seat tally and making Ennahda, with sixty-nine seats, the largest party in the legislature once again.
For its part, Ennahda's concessions during the constitutional drafting process alienated some of the party's base, as did the decision to enter a coalition with anti-Islamists who were politically active under the former regime. Ennahda has repeatedly postponed a formal party congress as internal debates continue over the nature of its Islamist identity and the relationship between its political and religious activities.
In short, the main political actors have paid a price for recognizing that a delicate transition requires a minimal degree of consensus. And in the moments when consensus proved elusive, Tunisia's vibrant civil society organizations remained a key source of pressure to ensure that the political class made good on its democratic promises. Last October, the Nobel Committee awarded the 2015 Peace Prize to four such Tunisian groups in recognition of their successful mediation in political disputes that had threatened to derail the transition two years prior (see "The Most Important Nobel Winner You've Never Heard Of"). Their role also spoke to the country's undeniable gains in freedom since the uprising. These gains have not extended to all groups, as recent restrictions on gay rights organizations make clear. But by and large, Tunisia's flourishing civil society has been able to tackle social, economic, and political issues in unprecedented ways, contributing to a sense that there can be no turning back on matters like free speech, and no tolerance for any return to the law enforcement practices of the pre-2011 police state.
CAUSES FOR CONCERN
Still, the anniversary commemorations will take place against the backdrop of continuing economic distress, growing political instability, and persistent security threats. The bleakest aspect of the transition has been economic. For too many Tunisians, especially those living in the chronically neglected interior regions, the uprising brought little economic improvement and in some cases made conditions worse. Throughout the governorates where the protests originated, unemployment hovers around 25 percent and has reached 40 percent among young adults. Smuggling across the Libyan and Algerian borders has increased, in part because the state remains reluctant to clamp down for fear of depriving citizens of such income -- even though these smuggling routes are used to transport not only goods like oil and food, but also weapons and terrorists. A 2013 IMF loan of $1.6 billion expired last month, and the organization appears reluctant to extend a successor loan until key structural reforms are in place.
One reason these reforms have yet to be implemented is because parliamentary activity has slowed in recent months, due partly to the dysfunction within Nidaa Tounes and partly to a long-rumored political reshuffle. Last week, Prime Minister Habib Essid announced the formation of a new government, and while the original coalition of parties remains intact, some new legislators were brought in and others pushed out. If approved by parliament, the Essid II government would be leaner and younger than its predecessor, and this new blood could inject momentum into a stalled reform process. Furthermore, the new position of Local Affairs Minister has been created to help run the Interior Ministry, potentially paving the way for long-awaited transfers of political power to regions and localities. Recent polls commissioned by the International Republican Institute indicate that over 80 percent of Tunisians believe their country is headed in the wrong direction; continued political instability risks delaying much-needed reforms and fueling this broader disillusionment with the transition.
Tunisia also faces ongoing security threats, including spillover from the Libyan civil war, routinely uncovered terrorist cells at home, and the prospect of an estimated 6,000 potentially radicalized Tunisians returning from Syria and Iraq -- the largest single contingent of foreign fighters in those conflicts. A November 24 suicide bombing that killed twelve members of the Presidential Guard in downtown Tunis -- an operation for which the Islamic State claimed responsibility -- punctured a period of relative calm and led President Essebsi to reimpose a three-month state of emergency. Security sector reform takes time in any country, and it is especially arduous in transitioning states. Tunisia's transition is unfolding in a very rough neighborhood, so the slow pace of reform creates additional pressure.
U.S. POLICY IMPLICATIONS
In his final State of the Union address on January 12, President Obama reaffirmed America's support for its allies, noting that "when it comes to every important international issue, people of the world do not look to Beijing or Moscow to lead -- they call us." For Tunisia, U.S. support and leadership will be crucial if it is to build on the gains of the past five years and emerge from the next five on stronger democratic footing (see PolicyWatch 2523, "Kerry in Tunis: Bolstering an Arab Democracy Through Strategic Dialogue"). Given Congress's recent allocation of $142 million in assistance for fiscal 2016 (exceeding the administration's request by $7.5 million), legislators seem to recognize that Tunisia remains precarious enough to warrant continued investment.
In addition to bilateral aid, however, more attention should be paid to the regional sources of instability threatening Tunisia's democratic experiment. This means exercising U.S. leadership in containing and ultimately resolving the Libyan conflict. It means closely monitoring developments in Algeria, where a looming succession crisis, deteriorating economy, and persistent social unrest could throw Africa's largest country into chaos, with clear security implications for Tunisia. Finally, it means greater support for and coordination with European allies as they struggle to manage a growing refugee crisis and rebuild their economies, on which Tunisia greatly relies for its own prosperity.
Sarah Feuer is a Soref Fellow at The Washington Institute.