Trump's Order to Strike Syria May End Future Chemical Weapons Attacks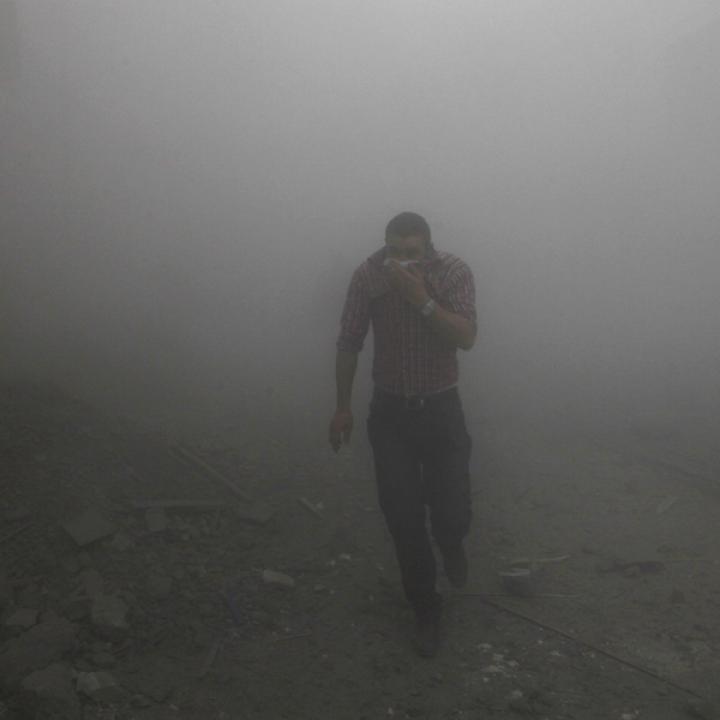 Continuing to enforce the ban on such weapons via military action can give Washington some much needed leverage in the Geneva negotiations.
President Trump's decision to strike the regime of Syrian President Bashar Assad for his use of chemical weapons sent a powerful message that use of such munitions will not go unpunished, helping to set up a deterrent on future use. Such strikes have a shelf life, however, and if Assad's past behavior is any indication, future strikes will likely be necessary. It is therefore important to tie future strikes to a viable political process to end the Syrian civil war enshrined in UN Security Council Resolution 2118, the very 2013 chemical weapons deal brokered by the United States and Russia.
Given that the regime's deployable manpower is so depleted, and is unlikely to be replenished in the near to medium term, Washington can expect Assad to resort to chemical agents again and test Washington's resolve. The Trump administration should therefore incorporate scenarios for future strikes into its recently announced Syria strategy in such a way to force Assad to make political concessions at the negotiating table toward a viable political transition in Syria. For years, Tehran and Moscow have used military might to impose a political outcome in Syria to their benefit—a lesson Washington can learn from. Continuing to enforce the chemical weapons red line can give Washington some much needed leverage in political negotiations in Geneva which to date have only been a cover for Assad, Putin and Khamenei to shoot and gas the Syrian people into submission.
Andrew Tabler is the Martin J. Gross Fellow at The Washington Institute.