There Is Hope for Democracy in Turkey, Even If Erdogan Wins Again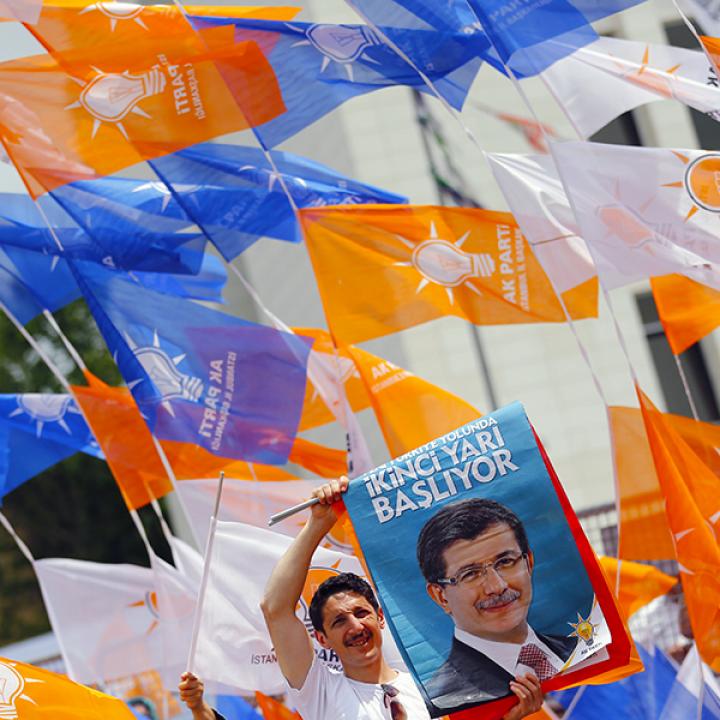 Three ascending candidates are whittling away at Erdogan's base, posing a long-term challenge to his rule even if they can't unseat him in this election.
Turkish president Recep Tayyip Erdogan faces stiff competition from his opponents, including main opposition Republican Peoples Party (CHP) candidate Muharrem Ince and Iyi (Good) Party leader Meral Aksener, in Sunday's elections, when the Turks will vote for a president and also the parliament. Odds are stacked in Erdogan's favor: polls are held under a state of emergency; pro-Erdogan businesses control around 90 percent of the media; the government can censor online content; and a new electoral law will staff election-monitoring bodies with government appointees vice the independent monitors in past elections.
Thus, he may win on Sunday, or in the run-off race to be held on July 8th between two top candidates if no presidential candidate gets over 50 percent of the vote on Sunday. However, even then there is still hope for democracy in Turkey. Since coming to power in 2002 through his Justice and Development Party (AKP), Erdogan, a pious politician with working class roots, has cruised to victory in a dozen nation-wide polls because he has never faced a credible challenger.
Turkey is a largely conservative country where right-wing parties have formed the government for all but 17 months since 1950. In the 16 years prior to this election, Erdogan's key challengers have hailed exclusively from the main opposition party, the left-wing CHP. Erdogan and his supporters easily undermined these contenders, labeling them leftist or "irreligious" candidates. Erdogan has also played the populist card, casting his CHP opponents as elites from Istanbul who are unable to connect with Turkey's Anatolian masses.
That is no more the case: enter Ince and Aksener, both observant Muslims and both Anatolians. Aksener hails from the Nationalist Action Party (MHP)—born in an Anatolian city, she is a bona fide right-wing politician in the Turkish context. Although Ince represents the leftist CHP, his deep piety and Anatolian background make him appear more like a center-right candidate—in the mold of former President Suleyman Demirel's True Path Party (DYP) on the Turkish political spectrum—than a traditional leftist challenger to Erdogan.
Erdogan's other challenger is Demirtas. Although hailing from the left, a human-rights lawyer with humble origins, Demirtas is relatable like Erdogan.
During the June 2015 Turkish elections, Demirtas broadened the HDP's traditionally narrow Kurdish nationalist base by reaching out to liberal Turkish voters. It was the first time a pro-Kurdish party crossed the 10 percent electoral threshold—the necessary national vote tally for parties to be represented in the parliament. Threatened by Demirtas' ascent, Erdogan jailed him in 2016. Yet even with Demirtas running his party's campaign from behind bars, the HDP is still polling close to the 10 percent threshold. Blessed with charisma, Demirtas is a long-term threat to Erdogan, as he has proven even from his jail cell.
For the first time, Erdogan has not one but two right-wing candidates facing him, as well as Demirtas. It is not a foregone conclusion to say that Turkey's three musketeers, Aksener, Ince, and Demirtas, will be Erdogan's long-term challengers, even if they may not be able unseat him this time.
Soner Cagaptay is the Beyer Family Fellow and director of the Turkish Research Program at The Washington Institute, and author of The New Sultan: Erdogan and the Crisis of Modern Turkey.