Taking Stock of U.S. Counterterrorism Efforts Since 9/11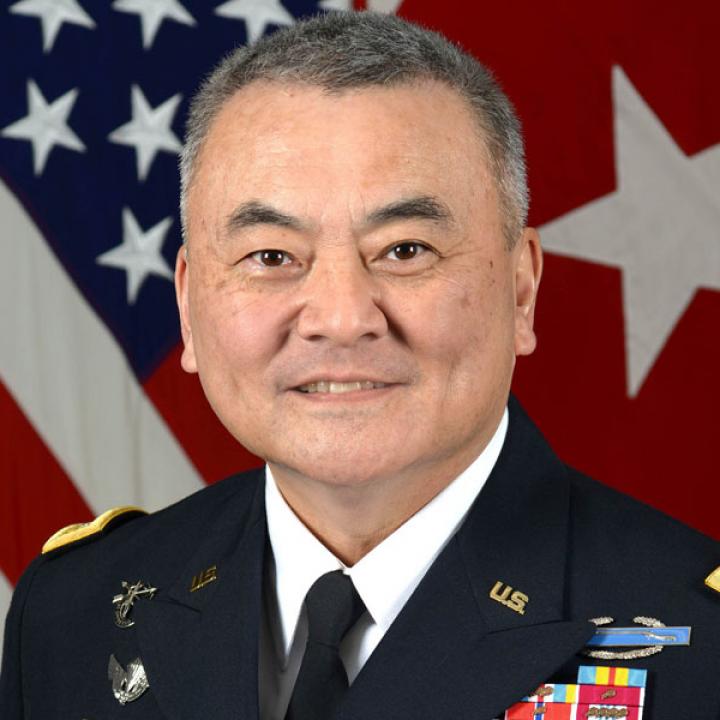 The director of strategic operational planning at the National Counterterrorism Center discusses the general state of U.S. CT efforts, the persistence of the threat, and the need to focus on nonkinetic prevention methods.
On July 10, The Washington Institute hosted a Policy Forum with Michael Nagata as part of its long-running Counterterrorism Lecture Series. Nagata has served as director of strategic operational planning at the National Counterterrorism Center since May 2016. Previously, he was Commander, Special Operations Command Central (SOCCENT), and participated in the first two years of combat operations against the Islamic State. The following are his prepared remarks.
Good afternoon, and thank you for inviting me here today to discuss U.S. counterterrorism, particularly with an eye toward how our nation looks strategically at protecting U.S. citizens and our interests around the globe from the threat of terrorism.
My goals today are to make a few remarks about the state of U.S. counterterrorism efforts, provide my perspective on what the future of contesting terrorism will require, and then move on rapidly to take your questions.
For nearly seventeen years, the United States, in conjunction with a large number of its allies and partners around the world, has exerted extraordinary effort and invested enormous treasure into contesting terrorism in its many forms. As all of you know, our principal focus has been on the kind of international threat that organizations like al-Qaida and ISIS pose.
During this time, the United States has sent some of its best and bravest to the farthest reaches of the globe to combat terrorist organizations and franchises in their sanctuaries. Along the way, we have developed an almost dizzying array of intelligence capabilities, tactical and operational innovations, and technological breakthroughs year after year. As a result, all of us can and should be very proud of all that has been accomplished, not the least of which being the prevention of another catastrophic terrorist attack on U.S. soil like what our nation experienced on 9/11. We rightly grieve those we have lost along the way, and still strive to take care of those who have been gravely injured and wounded in this longest of all America's wars.
Yet, after nearly two decades, and despite all that we should rightly be proud of, the time has come to ask ourselves some difficult but necessary questions: Despite the capabilities we have developed and the progress we have achieved, why is terrorism today more widespread and complex than when we began? Why has terrorism proven to be so resilient and adaptive despite our successes and the continuing pressure and might that we and the world bring to bear against it? Just one example of why the underlying trends of terrorism, despite our best efforts, are so troubling is a sobering statistic derived from the Global Terrorism Database compiled by the University of Maryland's START program: since 2010, terrorism-related fatalities worldwide have increased by more than 300 percent, and terrorist attacks with associated fatalities have increased by nearly 200 percent. Separately, here at home, federal law enforcement has about a thousand terrorism-related investigations open in our own communities across all fifty states.
I am not trying to suggest that our efforts have been fruitless. The plain fact that there has been no repetition of a 9/11-style attack on our own soil is a signal and important accomplishment. The fact that we have revolutionized our own abilities and practices when it comes to illuminating and attacking terrorist leaders and plots is likewise a big deal. That said, I would like to share with you some observations that, from my perspective as both an operational practitioner for several decades and today as a Washington DC–based strategist, strike me as germane toward answering these questions.
First, where have we been since 9/11?
The lion's share of our investments since 9/11 in developing new CT capability and capacity has gone primarily toward the identification, illumination, targeting and tracking, and, as we say in the counterterrorism world, "the finishing" of terrorists and terrorist plots. Our principal focus, both tactically and strategically, has been toward developing an ability to eliminate terrorist leaders and foot soldiers, while simultaneously identifying and disrupting their most dangerous attack plans. This has driven extraordinary investments in new intelligence community capabilities, a revolution in military affairs when it comes to combating irregular and insurgent forces, and the creation of entirely new federal agencies focused on hardening our infrastructure, defending our borders, and investigating and disrupting violent extremist threats in both our country and abroad.
Second, where are we now?
On the one hand, we have developed enormous proficiency and expertise in CT that continues to serve us well today. Most recently, when ISIS exploded onto the world stage in 2014, the United States was far more ready and able to grapple with and begin the military defeat of that entity than would have been possible seventeen years ago.
On the other hand, the fact that ISIS suddenly emerged as a strategic surprise for the United States only four years ago should be a sobering realization for all of us. It has compelled a large number of experts within the CT community to recognize that, for all the successes we have had, violent extremism in virtually every form continues to be resilient.
I'd like to provide three examples to emphasize this point about the size, capability, and resilience of terrorism today:
First—More than a decade ago, I commanded a task force that focused on foreign fighters who had joined al-Qaida in Iraq. I vividly remember that we were struggling to deal with fighters that totaled in the hundreds. Since the rise of ISIS in 2014, our best estimates are now that in excess of 40,000 foreign terrorist fighters have flocked to its black flag in that time. 
Second—ISIS has been a strategic pioneer in at least two arenas. The first is weaponizing and effectively employing commercially available and affordable unmanned aircraft systems (UAS). As more and more capable technologies, such as cheap and affordable UAS, become more readily available to anyone with a credit card, the ability to create highly lethal effects is no longer dependent on centralized training, planning, or preparation. The other is even more dangerous, and that is the group's innovative use of online propaganda and social media platforms to recruit, radicalize, and mobilize individuals to violence. No longer is the creation of new terrorists primarily dependent on physical or face-to-face contact between a prospective recruit and a terrorist recruiter, nor do new recruits require extensive training or guidance, given ISIS's emphasis on encouraging its followers to conduct attacks in their home countries using simple tactics and easily accessible weapons. Consider that the truck driver in Nice, France, in 2016 was able to kill and maim as many people with his cargo truck as a large IED attack could have.
Third—As many of you will recall, we had a notion right after 9/11 that "we will play such an awesome away game that there will never have to be a home game." Nearly twenty years later, I've had to confront the sad reality that, despite the impressive nature and enormous effectiveness of our away-game efforts, the overall movement of terrorism and violent extremism has ultimately proven durable and resilient to our attacks. Today, we are contesting an unprecedented scale of violent extremist activities, both internationally and with homegrown violent extremists.
Assuming the foregoing is reasonably accurate, today we are confronted with the question of how to make ourselves and our allies more effective in reducing the size, capability, and resilience of terrorism. We must find a way to preserve today's impressive ability to disrupt terrorism while significantly strengthening our ability to reduce terrorism in all of its forms—internationally where it threatens U.S. interests and more effectively within our own borders.
Although we maintain our already formidable capability to attack and disrupt terrorist activities that threaten our interests, it is now necessary for the United States to shift more of its investments in people and capability toward the nonkinetic prevention of terrorism. It may seem a little unusual for a military special operator like myself to make such an argument, but like many of my colleagues, I've been forced to confront the simple reality that attacking terrorists does not, in and of itself, create lasting strategic success against terrorism. It is necessary, but it is not sufficient.
I am not suggesting that we reduce our investments in what we have so successfully done in the past seventeen years—illuminating and effectively attacking terrorists. Nor am I suggesting that we need an equivalent investment to what we have committed to kinetic CT. The organizations, both governmental and nongovernmental, that currently strive to prevent terrorism or terrorist activities have neither the absorptive capacity nor, in some cases, the proven methodologies today that could justify such a massive investment approach. Furthermore, the federal government has learned that it must be very thoughtful in how it supports or funds prevention programs and activities, especially with respect to our intent to ensure civil and constitutional rights, personal privacy, political freedoms, and free enterprise.
What I am suggesting is simply this. We need a much more vibrant dialogue—both within our own government and across our society—about the degree to which we are willing or able to increase our investments in terms of fiscal resources, manpower, and genuine policy support for at least five mission areas:
Becoming more effective in preventing terrorist travel, both internationally and domestically;
Becoming more effective in denying terrorists the resources they need to operate and propagate their ideology;
Becoming more effective in contesting terrorist use of the Internet, both as a global command-and-control system and as an increasingly powerful radicalization instrument;
Becoming more effective in contesting terrorist ideologies, particularly in the arena of offering more attractive alternatives to their poisonous ideas; and
Becoming more effective in assisting local communities and families in identifying those vulnerable to terrorist recruitment and enabling local actors to either prevent or "off-ramp" these individuals or groups by teaching them how to address their needs or grievances without resorting to violence.
It is important that I acknowledge that thousands of extraordinary, dedicated people—both within government and across civil society—are striving to succeed in all five areas today. Unfortunately, there are simply not enough of them, they universally suffer from significant resource shortfalls, and—most important—they would benefit from the constant and durable policy support that kinetic CT approaches enjoy today.
Over the past seventeen years, identifying and attacking terrorists and their plots have experienced vivid and substantial policy support. Not everything we attempted to do in locating or attacking them was successful, but we learned from every mistake. We were willing to absorb these setbacks, publicly defend them against both domestic and international criticism, and persevere because it was so important that we learn how to succeed.
If we are to become strategically successful in the five nonkinetic arenas I've outlined, I believe it will take the same kind of sustained commitment. We do not yet know all of the prescriptions, approaches, skills, capabilities, or organizational models best suited to strategically succeed nonkinetically, and it will only be through the kind of ruthless experimentation we were once willing to endure in our kinetic journey that we will learn how to be equally successful in preventing terrorism. This will ultimately determine if we are able to learn to prevent the creation of new terrorists as well as if we are able to kill or capture them today.
I will stop there and would be delighted to answer any questions you may have. 
Thank you.