The Shiite Clergy Post-Khamenei:
Balancing Authority and Autonomy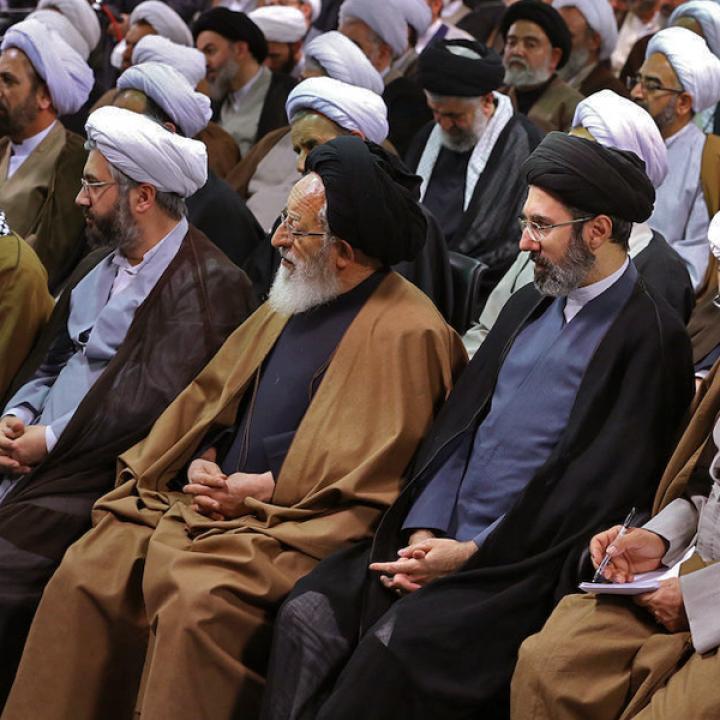 This Research Note takes a hard look at the Iranian regime's expanding totalitarian tendencies and the implications for the dwindling autonomy of Iran's clerics.
Since Ayatollah Ali Khamenei became Supreme Leader in 1989, Iran's clerical establishment has been utterly transformed, experiencing unprecedented growth in both its domestic and international networks and in its finances and personnel. Concurrent with this growth, Khamenei continues to tighten hardliner control over management of the Shiite clerical establishment. After Khamenei's death, the guiding principle for the Islamic Republic will not change: a clerical regime needs clerical bureaucrats to ensure its rule and export its ideology. The government has therefore sought to consolidate its power through the mass production of clerics, the creation of organizations to employ and control them, and the remaking of non-Iranian Shiite communities in Iran's image. On this count, the regime's totalitarian tendencies have increasingly expanded from areas such as the military and industry into the religious domain.
In this new Research Note, Mehdi Khalaji takes a hard look at the statistics supporting this trend and their implications for the dwindling autonomy of Iran's clerics. He also discusses at length the summer 2016 appointment of Ali Reza Arafi as executive director of the country's seminaries, which should be regarded as a turning point in the further radicalization of the Shiite clerical establishment.
THE AUTHOR
Mehdi Khalaji is the Libitzky Family fellow at The Washington Institute, focusing on the politics of Iran and Shiite groups in the Middle East. A Shiite theologian, Mr. Khalaji has also served on the editorial boards of two prominent Iranian periodicals: the theological journal Naqd va Nazar and and the daily Entekhab. Khalaji trained in the seminaries of Qom, where he studied theology and jurisprudence, earning a doctorate and researching widely on modern intellectual and philosophical-political developments in Iran and the wider Islamic and Western worlds. In addition to his own writing, he has translated the works of the humanist Islamic scholar Muhammad Arkoun.