Second Islamic State Leader Killed in Hayat Tahrir al-Sham Territory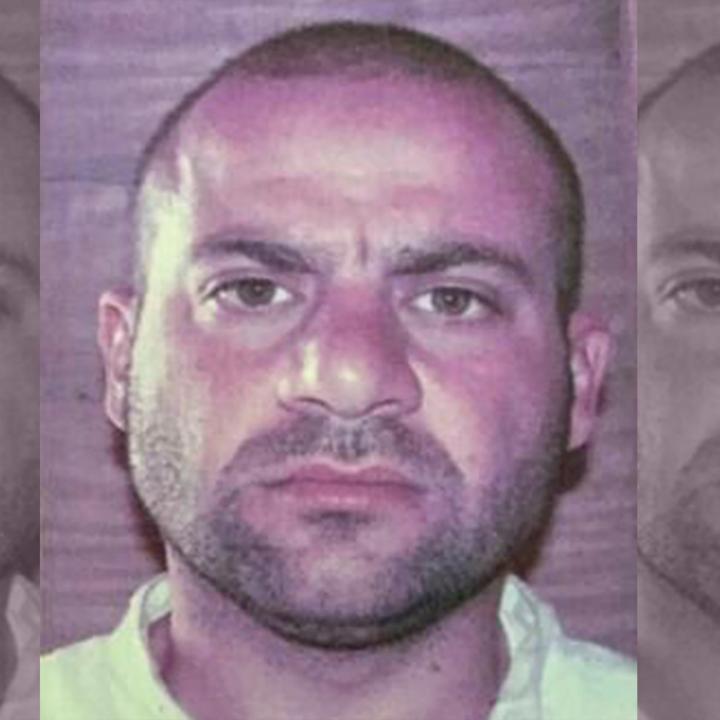 To shed light on the intentions and capabilities of the jihadist group that runs Idlib province, the Biden administration should clarify its relations with HTS, including any counterterrorism cooperation.
On February 2, U.S. Special Forces conducted an operation targeting Islamic State (IS) leader Abu Ibrahim al-Hashimi al-Quraishi in Atimah, an area of Idlib province near the border with Turkey. The organization's previous leader, Abu Bakr al-Baghdadi, was killed by a similar operation in the nearby town of Barisha in October 2019. Both of these areas are controlled by rival jihadist group Hayat Tahrir al-Sham (HTS), which split from IS in April 2013 and later broke ties with al-Qaeda in July 2016.
Over the past few years, HTS has been attempting to establish a polity in northwest Syria via its technocratic Syrian Salvation Government. Part of this governance project has involved building up the group's General Security Service (GSS), which was formally announced in 2020 but had been operating in proto-form for years.
Many of the announcements issued by GSS have focused on arrests of IS, al-Qaeda, and Assad regime cells, though its operatives are also suspected of targeting activists who oppose their parent group's authoritarian rule. Since HTS adopted its current name in 2017, GSS elements have publicly announced twenty-one raids against IS cells in Idlib city, Sarmin, eastern Hama province, Salqin, Harem, Jisr al-Shughour, Khan Sheikhoun, Tahtaya, Sarmada, Abu Dali, Mseibin, Zardana, Kafr Naseh, and Majdaliya. The most recent raid was announced on October 7, 2021, though other operations may have been conducted but not publicized. Apparently, however, these intensive security efforts were not enough to deter the past two leaders of IS from using HTS territory as a base, though IS has long refrained from publicizing any information about its activities in Idlib.
Meanwhile, some reports indicate that HTS blocked off the roads leading to the site of yesterday's U.S. raid, raising questions about whether the group knew of the operation in advance or even provided intelligence that enabled it. In 2019, HTS did not interfere with the U.S. raid against Baghdadi, though no evidence has emerged that the group had any knowledge of his whereabouts.
Separately, U.S. drone strikes have killed a number of al-Qaeda figures in the Idlib area since 2015. Many of the organization's supporters believe these strikes were enabled by HTS providing intelligence to Turkey and the United States. Although no public proof of this accusation has come to light, circumstantial evidence suggests there may be some truth to it.
As context for these issues, consider that HTS and its leader, Abu Muhammad al-Jawlani, have sought to garner support from the United States and other Western governments over the past year or two in a bid to get themselves removed from terrorist lists. Although that has yet to occur, their overtures did not fall on deaf ears, at least during the Trump administration. In a spring 2021 interview with Frontline, former U.S. special representative James Jeffrey noted that he had engaged with the group via backchannels while serving in President Trump's State Department. He also noted that Washington had stopped targeting Jawlani in August 2018. In his view, HTS was "the least bad option of the various options on Idlib, and Idlib is one of the most important places in Syria, which is one of the most important places right now in the Middle East." In contrast, Biden administration officials have been relatively quiet about their policy toward HTS.
Going forward, it would be useful for the U.S. government to clarify its relations (or lack thereof) with HTS and state whether it views the group as a counterterrorism partner—however tarnished HTS might be as a former IS and AQ affiliate that is known to have committed human rights abuses during the Syria war. And if the group had nothing to do with the raid against Quraishi, then major questions will arise about how competent its security services really are given that two successive IS leaders have been based in its territory.
Aaron Y. Zelin is the Richard Borow Fellow at The Washington Institute and a visiting research scholar at Brandeis University.