Saudi King's Son Drastically Reshapes Government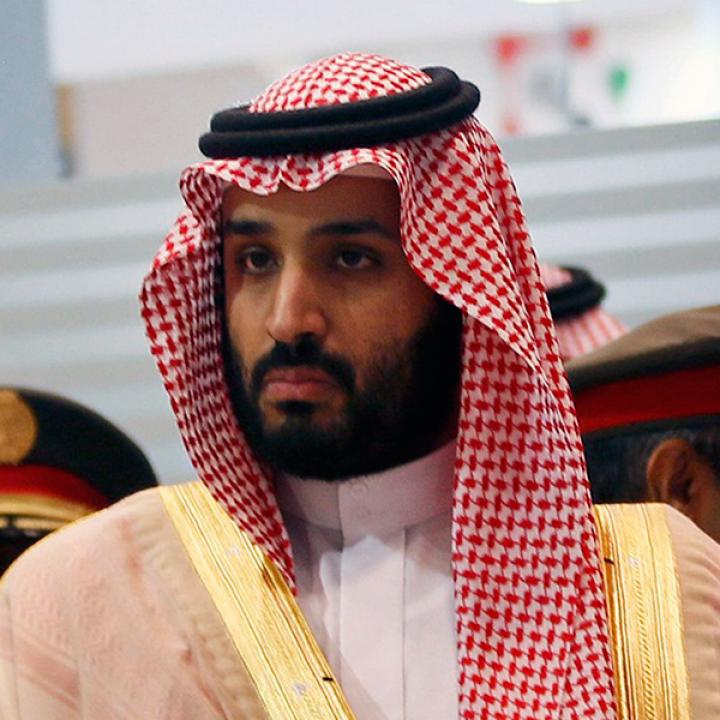 Sweeping bureaucratic changes, including the appointment of a new oil minister, may help the deputy crown prince impose his economic plan but could also prompt a royal family crisis.
On May 7, Saudi Arabia announced a raft of changes encapsulated in no less than fifty-one "royal orders." Notionally emanating from King Salman himself, the plans were almost certainly presented to the ailing monarch for mere sign-off by his thirty-year-old son Deputy Crown Prince Muhammad bin Salman (known as MbS), who has emerged as the most powerful man in the kingdom.
So far, observers worldwide have focused on the abrupt though not unexpected sacking of eighty-year-old oil minister Ali al-Naimi, who has been given a meaningless sinecure as an advisor to the royal court. He has been replaced by another oil veteran, Khalid al-Falih, who spent the past year trying to bring order to the chaotic Ministry of Health.
Financial markets will now be looking out for any change in Saudi oil policy, which has been under strain the past two years as prices collapsed and the kingdom clung to its market share in order to undercut U.S. shale producers. Despite being commercially wounded, however, these producers have not been wiped out, and prices have recovered somewhat from a low in the $20-30 per barrel range. By appointing Falih, MbS may now be shifting his sights to target Iran, minimizing its ability to benefit from extra post-sanctions revenue. At an oil producers meeting last month in Qatar, MbS humiliated Naimi with a last-minute veto of a deal on freezing production because Iran was not included.
Other changes will affect a number of different sectors. The Ministry of Petroleum and Mineral Resources was renamed the Ministry of Energy, Industry, and Mineral Resources. A new governor was appointed for the central bank. And the Ministry of Trade and Industry now becomes the Ministry of Trade and Investment, which has a new minister, as do the portfolios for transport, pilgrimages, social affairs, and health. A new entertainment authority has been created as well -- a tantalizing prospect given the kingdom's lack of public cinemas and theaters and its generally austere atmosphere.
The changes are clearly intended to provide a structure for MbS's "Vision 2030," an economic plan unveiled last month amid great fanfare and heralding a post-oil future for the kingdom. Reports suggest that younger Saudis have welcomed the plan, though skeptics emphasize the challenge of changing a very conservative society and moving away from a dominant role for oil, of which the kingdom has more than sixty years in reserves at current production rates.
In any case, Prince Muhammad's sway in Saudi decisionmaking is now so great that it begs the question of whether King Salman will appoint him prime minister, a portfolio the monarch currently holds himself. Such a promotion would make it almost inevitable that MbS will be the next king, as it would further sideline the current crown prince, Muhammad bin Nayef (aka MbN), a favorite of Washington who is twenty-six years older than MbS and vastly more experienced in government.
Going forward, MbS may soon target Prince Mitab, the minister of the Saudi Arabian National Guard (SANG) who is also a son of the late King Abdullah and a close ally of the beleaguered MbN. In his dual role as defense minister, MbS apparently wants to absorb SANG into his ministry, even though SANG's traditional role has been to protect the House of Saud from a military coup. Any move against SANG could prompt a crisis in the wider royal family, which though respectful of the monarch has long emphasized consensus building -- a quality that MbS seems to lack. Given Saudi Arabia's leading roles in the Islamic, Arab, and energy worlds, such fractious palace politics would have significant international consequences, as well as further diminish U.S. influence in Riyadh.
Simon Henderson is the Baker Fellow and director of the Gulf and Energy Policy Program at The Washington Institute.