The Role of Syria in Israeli-Turkish Relations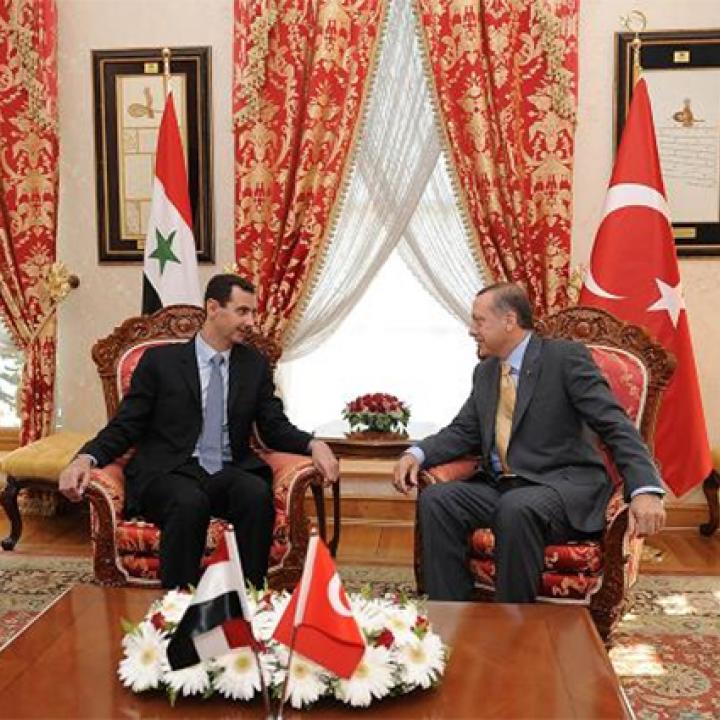 An in-depth study on how past and current developments in Syria have affected relations between Israel and Turkey, offering lessons on how the two countries might renew their deep strategic cooperation.
This article argues that, since the end of the Cold War, developments in or associated with Syria have proved instrumental in determining Israeli-Turkish relations, for better and worse. Syria borders both Israel and Turkey. Not surprisingly, its geographic location, regional strategic conduct, relations with Israel's and Turkey's regional rivals, military capabilities and, more recently, the implications of its civil war have affected both Israel and Turkey, and their relationship with each other. While strategic cooperation between Turkey and Israel reached a high point in the 1990s, and then soured and largely dissipated over the last several years, Syria's civil war has posed a new set of challenges and opportunities for renewed Israeli-Turkish ties. Indeed, shared interests on Syria may propel new possibilities for cooperation between Turkey and Israel on security, economic and humanitarian issues.
Through the historical analysis presented in this article, the authors attempt to explain the evolution of Israeli-Turkish relations through the prism of Syria. Understanding the historical background provided herein is relevant for contemporary analyses aimed at finding new ways to renew Israeli-Turkish strategic cooperation and assist in securing a stable post-war Syria...
Read the full article at the Georgetown Journal of International Affairs website.
Georgetown Journal of International Affairs