Restoring Israeli Deterrence Is Critical to Both Security and Peace in the Middle East
Also published in
Twitter/X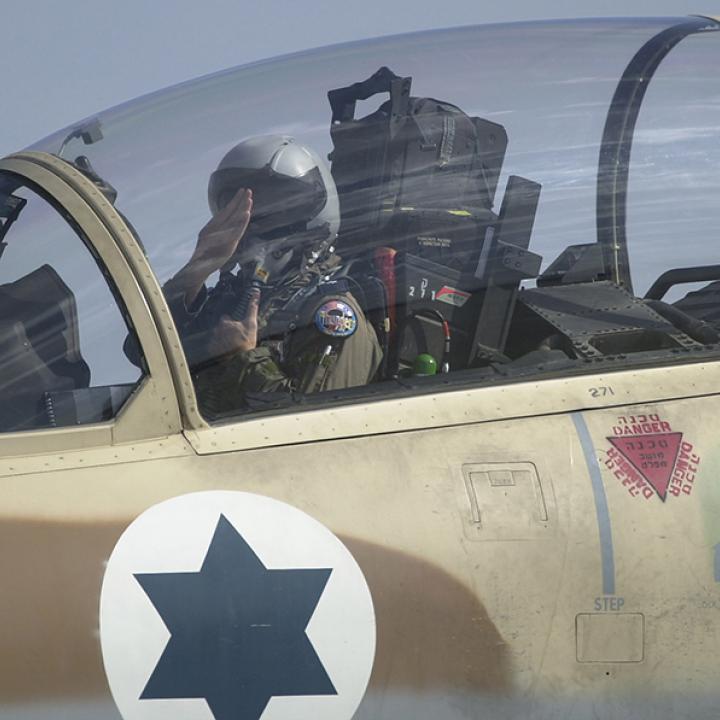 Despite well-meaning concerns about civilian casualties, pushing Israel to pursue a premature and false "calm" is more likely to widen the conflict in the long term.
The following essay is an edited and updated version of text that originally appeared October 22 as a fourteen-part thread on Twitter/X.
It is clear Israel is near an operational decision to proceed with a ground incursion into Gaza, as bombing alone cannot succeed in achieving its war aims, nor will the patience of some of Israel's friends likely stretch far enough to allow bombing to get close to the goal. Indeed, only by the regrettably costly route of ground operations—costly in terms of Israeli soldiers, Palestinian civilians, and, perhaps, the hostages—can Israel likely meet the objective of ending Hamas rule in Gaza, which is needed to achieve these war aims:
To guarantee Gaza cannot be a platform for attacks in the future.

To restore the confidence of the Israeli people that its government and army can provide for security.

To reestablish Israel's deterrent power in the eyes of friends and adversaries in the Middle East.
Number 3 is critical—reestablishing Israel's deterrence, with all its costs, is necessary to prevent both a much bloodier conflict in the future and to open possibilities for a return to diplomacy between Israelis, Palestinians, and Arab states. Indeed, counterintuitive as it may be, the region-wide perception of Israel's strength has been the prerequisite of all peacemaking since 1973, a fact no one who calls for an eventual return to peace diplomacy should forget.
Other ideas are percolating—such as calls to impose a ceasefire on Israel and achieve "calm." In my view, these ideas fail to appreciate the enormity of what happened on October 7, not just in its barbarity but in its strategic significance—namely, the first successful effort by an Arab force to retake territory, even briefly, inside pre-1967 Israel. It is as if al-Qaeda took control of Manhattan on 9/11 rather than hitting the Twin Towers, killing thousands more civilians and forcing the U.S. military to retake the island.
This is huge, a true inflection point as President Biden termed it. The U.S. government needs to appreciate that the absence of decisive action by Israel now would invite more attempts of this sort in the future—more sophisticated, more audacious, more lethal.
In this situation, deterring escalation on the northern front is a key U.S. role. The Biden administration should be applauded for its robust efforts to convince Iran that it would be a painful mistake to unleash Hezbollah's arsenal of rockets and missiles on Israel.
A frequent cautionary note concerns the question of "how does this end?" Indeed, along with my Washington Institute colleagues Dennis Ross and David Makovsky, I wrote an essay outlining plans for a Palestinian/Arab-led post-Hamas Gaza. But expecting Israel to lock in the details of a post-Hamas architecture now is unrealistic, especially since the course of battle will have a huge impact on what is possible when the guns fall silent. It should suffice for Israel to outline a set of basic principles for a post-Hamas reality. I propose these "four no's of Gaza":
No reoccupation of Gaza.

No retention of Gaza territory.

No forced expulsion of Gaza's civilian population.

No more blockade of Gaza entry points.
It is certainly useful for friends of Israel to prepare now for the "day after" Hamas rule ends, working with Arab states and relevant UN/international agencies. Yet demands that Israel present a more detailed plan now are a tool to prevent its decisive action.
In sum, it would be a mistake to apply pre-October 7 rules—e.g., the pursuit of an elusive, false calm—to the post-October 7 reality. Such well-meaning efforts stand a good chance of widening/worsening conflict, not lessening the pain of the long-suffering people of this region.
Robert Satloff is the Segal Executive Director at The Washington Institute.