Reintegration of Foreign Terrorist Fighter Families: A Framework of Best Practices for the U.S.
Also published in
National Counterterrorism Innovation, Technology, and Education Center (NCITE)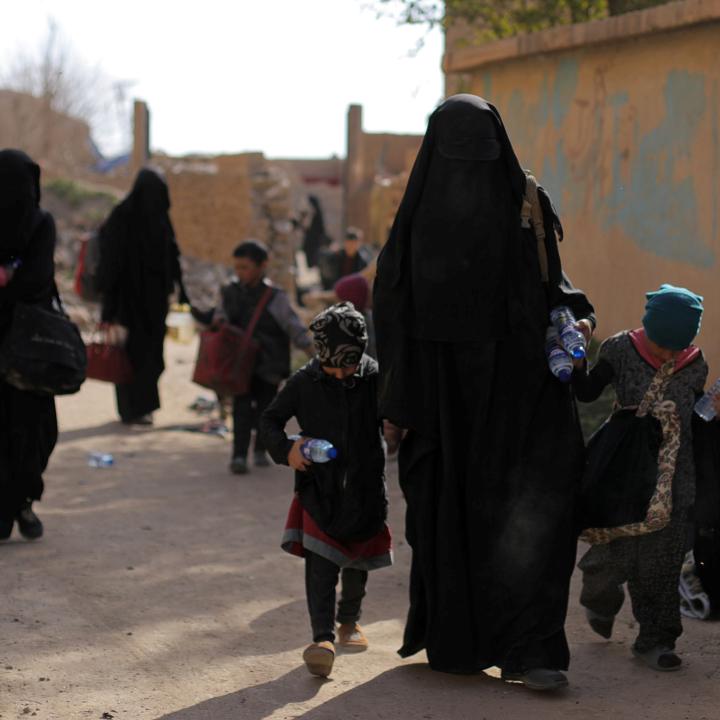 An in-depth report that draws on case study investigations, scholarly analyses, and interviews with practitioners and stakeholders to propose a new framework for reintegrating the families of foreign fighters who supported the Islamic State.
Between 2013 and 2019, an estimated 53,000 men, women, and minors from eighty countries traveled to Syria, Iraq, and other locales to fight for or support the Islamic State. Among them were hundreds of Americans, some of whom brought their families with them or started families while in-theater. Since the collapse of the "caliphate," many of these families have been held in inhumane and dangerous conditions in detainee camps overseas.
Across the past two presidential administrations, the United States has advocated a policy of repatriating such individuals, but there is much left to be done in formulating the best means of facilitating social reintegration and reducing the risk of recidivism into violent extremism. This study—produced by the National Counterterrorism Innovation, Technology, and Education Center (NCITE) at the University of Nebraska-Omaha alongside partners at George Washington University's Program on Extremism—aims to fill that gap. Coauthored by Washington Institute fellow Devorah Margolin and experts Austin Doctor, Haroro Ingram, Andrew Mines, and Lorenzo Vidino, it offers a suite of principles to guide reintegration policy and implementation, covering practical challenges, programmatic objectives, organizational issues, specialized risk assessment tools, and more.
To read the full study, download the PDF above or visit the NCITE website.