Promised Saudi Support to Jordan: At What Price?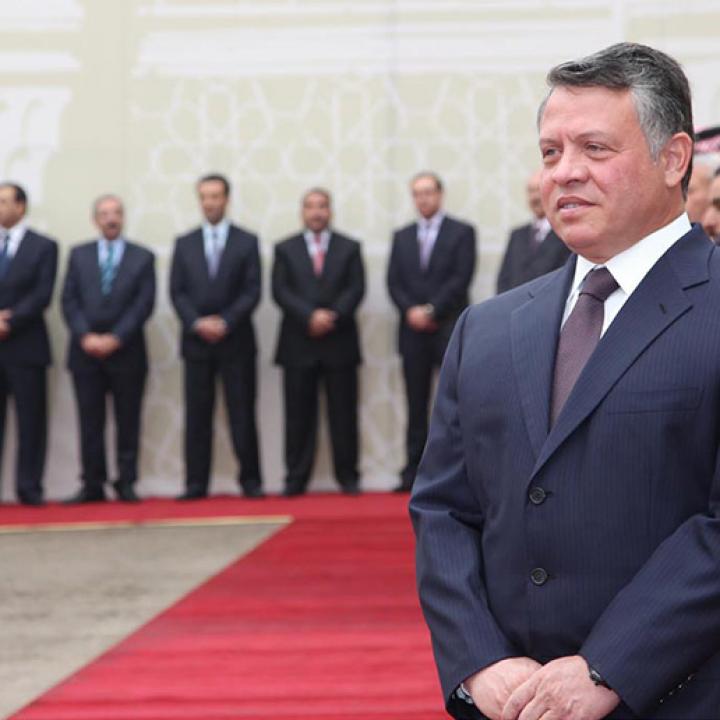 Washington will be pleased to see Riyadh bolstering another key regional ally, but the potential development of Jordan's nuclear sector could cause headaches, and the political costs for Amman remain unclear.
In early April, Saudi Arabia agreed to provide Egypt with a financial aid package reportedly worth $22 billion. Less publicized, but perhaps equally significant, was the April 27 establishment of the Saudi-Jordanian Coordination Council, a vehicle Jordanian officials say "will unblock billions of dollars" for the financially struggling kingdom.
Reportedly negotiated in the preceding months by Bassem Awadallah -- the erstwhile Jordanian minister and chief of the Royal Court, who currently serves as King Abdullah's special envoy to Saudi Arabia -- the details of the agreement remain unclear. Indeed, the only official statement to date has been an anodyne joint communique issued at the signing ceremony containing no dollar figures. According to Awadallah, though, the council, headed by Saudi deputy crown prince Muhammad bin Salman and Jordanian prime minister Abdullah Ensour, will invest billions of Saudi dollars in Jordan's "leading economic sectors," with an eye toward creating jobs, increasing production, and opening new markets. 
The fund, said to be part of Saudi Arabia's recently unveiled "Vision 2030" initiative to decrease the kingdom's dependence on oil revenues, will reportedly focus its investment in the Aqaba Special Economic Zone. More controversially, Awadallah has indicated that Riyadh will also be cooperating with Amman in developing Jordan's fledgling nuclear power sector.
Currently, Amman is contemplating a $10 billion project to build two thousand-megawatt Russian nuclear reactors funded in part by Moscow. To retain a controlling interest in the venture, Jordan will need to recruit other financiers, most likely including Riyadh. Saudi funding, Awadallah said, will also be directed toward exploiting Jordan's significant indigenous deposits of uranium ore -- reportedly 35,000 tons -- which Amman claims it has a right to enrich.
Meanwhile, it is far from certain that the envisioned "unblocked billions" will ever find their way to Jordan. Historically, Riyadh has proven somewhat capricious in meeting its numerous financial pledges to Arab states. In 2011, the Gulf Cooperation Council extended honorary membership to Jordan, and the Saudis provided a critical $1.5 billion cash infusion to the state, which at the time was contending with a $3 billion budget deficit. Since then, however, Riyadh's financial assistance to Amman has slowed to a trickle. Some speculate that aid was limited because, despite Saudi pressures, Jordan was reluctant to provide military assistance to Syrian rebels trying to topple the Assad regime.  
But over the past two years, Jordan joined the Saudi-led anti-Islamic State coalition, deployed aircraft to Saudi Arabia to target the Iran-backed Houthis in Yemen, and, most recently and significantly, withdrew its ambassador from Iran on April 16, a week before the Coordination Council's establishment. In January, the Saudi embassy in Tehran and consul in Mashhad were sacked by "protestors" apparently at the Iranian government's encouragement, and the Saudis subsequently cut off diplomatic ties.  
To be sure, these Jordanian policies are Saudi-friendly, yet they seem too modest to warrant such a reversal of Riyadh's prior parsimony. If a large Saudi aid package to Jordan is in fact forthcoming, the key question is, what else has Amman substantively committed itself to in order to attain this financial assistance?
Regardless of the answer to this question, any assistance actually delivered by the Saudis would come at a critical moment for Amman. Spillover from the Syrian war is undermining Jordan's economy, hampering tourism and trade, among other sectors. The kingdom is also hosting 1.4 million Syrian refugees, and its official unemployment rate stands at 12 percent, with joblessness among youths at 30 percent. In late April, the deteriorating situation compelled Finance Minister Omar Malhas to downgrade the fiscal year 2016/17 growth forecast from 3.5 to 2.7 percent. 
Reflecting Jordan's strategic import to the United States and concerns about its stability, Washington is slated to provide the kingdom with at least $1.275 billion in economic and military support in FY 2016/17. This unprecedented sum -- surpassing the previous largest U.S. aid package in FY 2003/04, when Washington provided $1.1 billion to alleviate the impact of the Iraq invasion -- equates to more than 10 percent of Jordan's FY 2016/17 budget.
While U.S. policymakers will no doubt be pleased that Riyadh is boosting its support to Jordan, some reported aspects of the robust investment plan may cause the administration headaches. Saudi funding for the exploitation of Jordan's uranium poses a particular challenge. In the aftermath of the nuclear deal with Iran -- which granted the theocracy the right to enrich and the implicit ability to resume its bomb-building efforts in fifteen years -- dissuading Riyadh and Amman from developing this resource will be difficult.  
For Riyadh, however, Washington's concerns about aspects of the Coordination Council are a tertiary concern. Although the Jordan initiative has been portrayed as part of Saudi Arabia's economic diversification efforts, the deal is, at its core, yet another Saudi measure to insulate Sunni states from destabilizing Iranian activities. As long as the Saudis see the Obama administration as indifferent to Iranian regional subversion, they appear committed -- militarily and financially -- to defending their interests on their own.  
If the reports are true, Riyadh's activist financial policies could provide Jordan with considerable economic relief. Less clear, however, are the political costs for Amman. Just ask Cairo. A $22 billion Saudi grant likely saved Egypt from financial collapse, and in return for this munificence, Cairo ceded sovereignty of two small Red Sea islands to the kingdom. A month later, the repercussions of that gift exchange -- Egypt's largest protests in two years, replete with calls to topple the government -- continue to reverberate.             
David Schenker is the Aufzien Fellow and director of the Program on Arab Politics at The Washington Institute.