Potential Regional Implications of the Iran Deal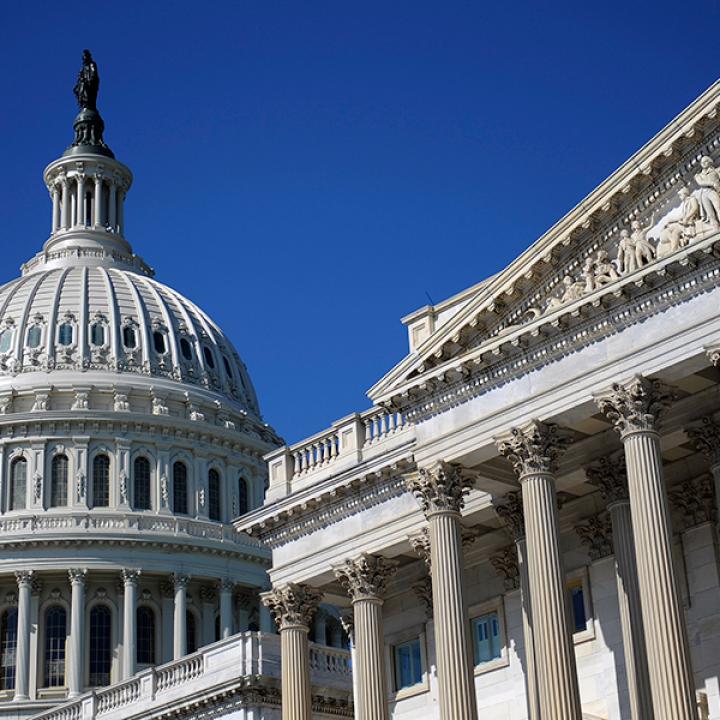 The agreement does not clearly achieve its main objective of preventing a nuclear-armed Iran, nor does it complement America's broader strategies regarding the Middle East and global nonproliferation.
The following is an excerpt from Singh's prepared remarks; to read his full testimony, download the PDF.
One of the chief defenses offered for the nuclear agreement is that, whatever its shortcomings, it is preferable to the alternatives. It is one thing to say, however, that a negotiated agreement of some sort was preferable to alternatives such as military conflict or acquiescence, and another entirely to claim that this is the best accord that could have been negotiated. I have little doubt that different tactics could have produced a stronger agreement. Indeed, it is the very denigration of our alternatives and failure to credibly project consequences -- whether sanctions or military force -- for Iran of failing to accept strict limitations on its nuclear activities that in my view most contributed to the weakness of this accord. The notion that Iran would have marched inexorably toward a nuclear weapon were it not for this deal ignores the considerable deterrent effect that further sanctions and the credible threat of military force would likely have had on Iranian decisionmaking.
Such assertions on both sides, however, are now largely a matter for historical debate. The more immediately relevant question is whether to implement the accord. If the deal cannot muster sufficient domestic support, it should like any rejected agreement be renegotiated. There is no particular reason it cannot be, though the other parties are likely to resist. Ordinarily they would nevertheless require U.S. participation for the termination of international sanctions, but the recent passage of a UN Security Council resolution endorsing the accord and setting a schedule for lifting sanctions gives rise to the possibility -- the text of the deal is not clear on this point -- that the deal's implementation could proceed even without the United States fulfilling our obligations.
It is also possible that Iran would refuse to implement its obligations were the deal rejected by the United States, and that it would find sympathy from partners such as Russia and China. Because, however, our allies would remain committed to preventing Iran from developing a nuclear weapon, Iranian noncompliance would not be met with resignation but would likely lead to a resumption of previous efforts to resolve the crisis through diplomacy and pressure. None of these scenarios is by any means an easy one; our policy to date will not be without consequences.
If the nuclear accord is implemented, U.S. policymakers will need to contend with the new reality it creates. The next president will need to contemplate how to strengthen the U.S. position in the Middle East and our regional alliances, to restore the credibility of U.S. military deterrence, to counter Iranian regional actions, and to respond quickly to violations of Iran's nuclear obligations as well as activities such as provocative missile tests not covered by the agreement. Frankly these are objectives we should have been pursuing now for years -- not merely considering as a consequence of a nuclear accord -- but have neglected. Most difficult of all, the next president is almost certain to find the nuclear constraints imposed on Iran by this accord to be unsatisfactory -- if for no other reason than they will begin to expire by the end of his or her tenure in office if he or she is reelected for a second term -- and will need to rebuild international support for strengthening those constraints with fewer tools at his or her disposal and in a less favorable international context than in the past.
As I noted at the outset, sensible foreign policy must clearly advance American interests at a cost that is outweighed by the policy's projected benefits. It is not clear that the nuclear agreement with Iran meets these criteria. It does not clearly achieve the objective it sets out to -- the prevention of a nuclear-armed Iran -- nor does it complement our broader strategy in the Middle East or our global nonproliferation strategy. Instead, it entails significant costs that are justified primarily by conjuring the specter of an even more costly war no analyst believed was imminent.
House Armed Services Committee