Potential Benefits of Easing Sudan Sanctions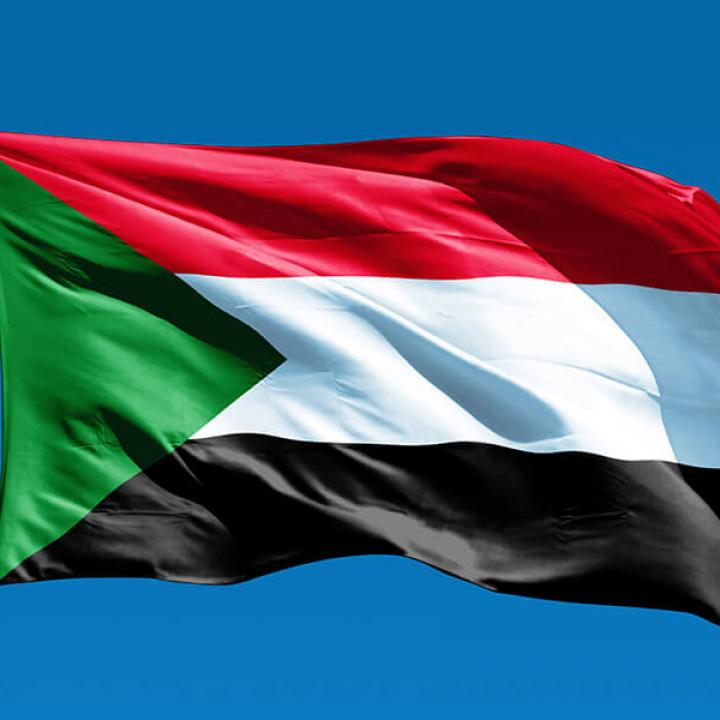 The president's latest decision could encourage Sudan's ongoing shift toward more favorable policies in the Middle East, and without surrendering the incoming administration's leverage.
On January 13, the Obama administration announced that the president had signed a new executive order waiving many restrictions on trade, financial transactions, and investment with Sudan, which had been subject to a comprehensive U.S. embargo since the late 1990s. The move should be welcomed by Gulf Cooperation Council countries, where Sudan has been pursing improved diplomatic, military, and economic relations in recent years.
In announcing the changes, the administration recognized positive steps taken by the government of Sudan, including "the cessation of military offensives in Darfur and the Two Areas, its cooperative efforts to resolve the ongoing conflict in South Sudan and cease any activity to undermine stability there, to improve access for humanitarian assistance by reducing government obstruction and streamlining governing regulations, and to enhance bilateral counterterrorism and security cooperation, including efforts to counter the Lord's Resistance Army." At the same time, the executive order requires a certification of sustained Sudanese cooperation in these areas at six months, preserving U.S. leverage if the country's behavior takes an unfavorable turn.
Yet the announcement did not mention the positive shifts in Sudan's broader regional policy over the past year. After decades of alignment with Iran, including as a through-point for arms transfers to Hamas and Palestinian Islamic Jihad in Gaza, Sudan was one of the first countries to join Riyadh in severing ties with the Islamic Republic in early 2016, after the Saudi execution of Shiite cleric Nimr al-Nimr and the subsequent sacking of the kingdom's embassy in Tehran. Sudan also joined the Saudi-led "antiterrorism coalition" when it was announced in late 2015, and it has been active in the Gulf coalition fighting Iranian-backed rebels in Yemen, reportedly sending 850 troops. In line with the region's shifting alliances of late, Sudan's foreign minister even announced in January 2016 that his government would consider normalizing ties with Israel. Haaretz reported in September that Israeli officials had contacted Washington about taking steps toward improving relations in the wake of Sudan's break with Iran.
Moreover, while Sudan will remain on the U.S. State Sponsors of Terrorism list, the State Department recently offered select praise for the country's counterterrorism efforts, noting improved cooperation against the Islamic State and al-Qaeda. In its 2015 Country Reports on Terrorism, the department assessed that "the use of Sudan by Palestinian designated terrorist groups appeared to have declined" -- a welcome contrast to previous years, when Hamas members were able to raise funds, travel, and live in Sudan. Similarly, the department noted that the last known shipment of Iranian arms from Sudan to Gaza was the Klos C, interdicted by Israel in March 2014.
What is driving these shifts? Sudan's economy has been under considerable pressure in recent years. The country lost 75 percent of its oil revenue -- a vital source of hard currency -- when South Sudan seceded in 2011. More recently, financial transactions with Sudan became increasingly difficult, particularly after BNP Paribas was hit with an $8.9 billion fine in 2014 for violating U.S. sanctions against Sudan, Cuba, and Iran. Following this, many banks "de-risked" from the Sudanese financial sector, closing off channels for remittances from Sudanese working in the Gulf and raising costs for allowable payments such as medical and other humanitarian imports.
In 2015, Saudi Arabia made a $1 billion deposit with the Central Bank of Sudan to help shore up reserves, not unlike deposits made with the Egyptian Central Bank in recent years. Yet current dynamics hinder further Saudi investment there, which the Sudanese press put at $11 billion. For example, at a December meeting of the Saudi-Sudanese Joint Business Council, Saudi investors complained about challenges in repatriating profits and accessing hard currency.
By requiring certification of sustained Sudanese cooperation, today's actions have given the incoming administration a considerable amount of leverage to make additional progress on modifying Sudanese behavior. And regional actors -- including Saudi Arabia and perhaps even Israel -- will have an important role to play in demonstrating the tangible benefits of those changes.
Katherine Bauer is a senior fellow at The Washington Institute and a former Treasury Department official.