A Paris Reset on Hezbollah?
Implications for French Interests and Regional Security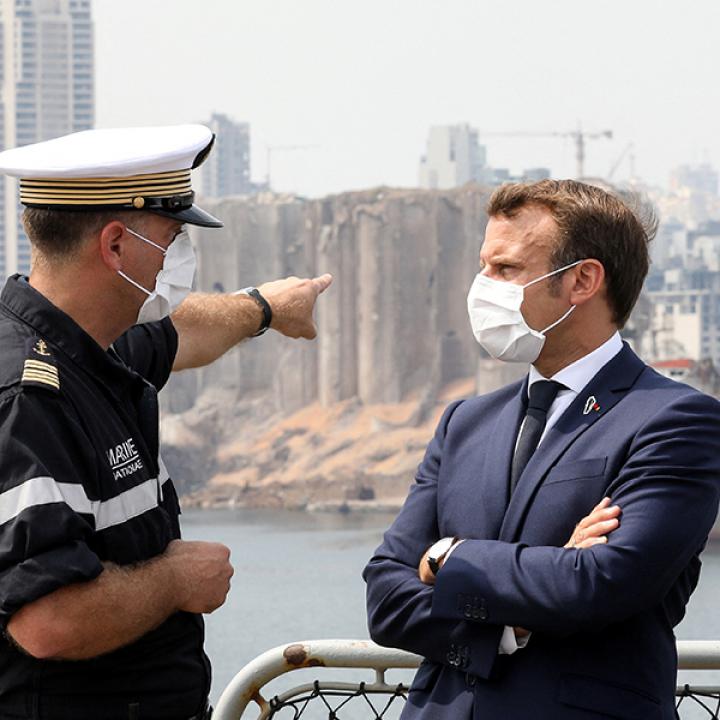 In this study, counterterrorism expert Matthew Levitt explores the history and current status of Hezbollah operations against French interests, and details how a change in Paris's longstanding opposition to designating the group could bolster French efforts to stabilize Lebanon.
Lebanon's corrupt political system needs major reforms, but Hezbollah has indicated, unsurprisingly, that it will reject any changes that diminish its political status. Specifically, the group insisted in late September that it maintain control of key ministries in any future government. This demand cut against the work of French authorities seeking to help stabilize the country following the devastating port blast in early August. In his response, President Emmanuel Macron signaled a break from typical French passivity toward Hezbollah. He denounced the group's attempts to pose as a legitimate political party while engaging in militant activity independent of the Lebanese state.
In this Policy Note, counterterrorism expert Matthew Levitt shares the little-known story of Hezbollah's targeting of French interests, dating to the early 1980s. He then shows how the group poses a unique and growing set of challenges to France, both at home and abroad, and argues that Paris should reconsider its longtime opposition to designating Hezbollah in its entirety as a terrorist organization. Such a policy change, he contends, would bolster Macron's efforts to stabilize Lebanon while mitigating threats within French territory.
THE AUTHOR
Matthew Levitt, the Fromer-Wexler Fellow at The Washing­ton Institute and director of its Reinhard Program on Counterterrorism and Intelligence, previously served with the Federal Bureau of Investigation and the U.S. Treasury Department. His most recent major project is the Lebanese Hezbollah Select Worldwide Activity interactive map and timeline.