The Outlook for Turkish Democracy:
2023 and Beyond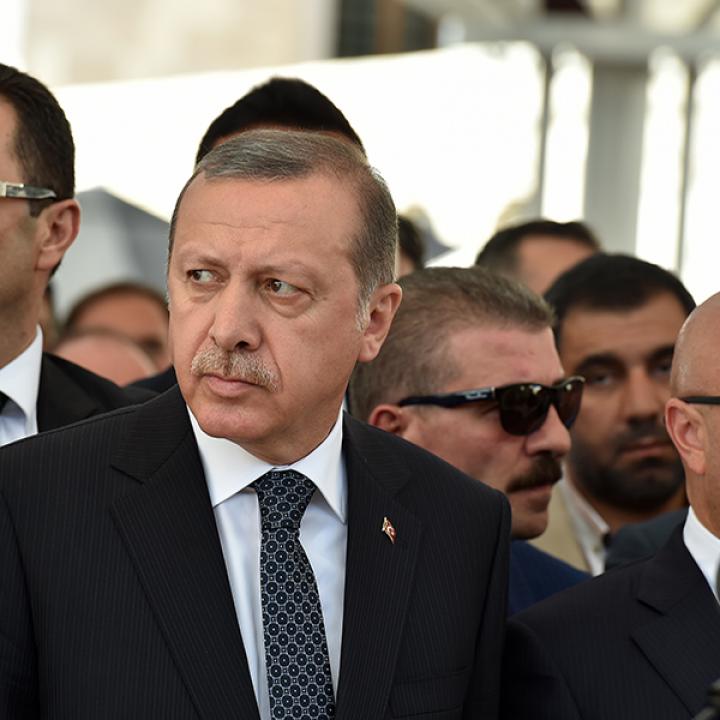 Over nearly two decades, Turkey's Recep Tayyip Erdogan has managed to strengthen his hold on power despite numerous political reconfigurations. With the next presidential election scheduled for 2023, many figures within his camp are already maneuvering for leverage while the opposition mulls how to defeat him. Among his potential rivals are Selahattin Demirtas, head of the pro-Kurdish Peoples' Democratic Party; Ekrem Imamoglu, the mayor of Istanbul who bested Erdogan's pick for that post; and Ahmet Davutoglu, the country's former prime minister and Erdogan's former ally.
In this Policy Note, analyst Nick Danforth assesses current dynamics in Turkish democracy, including rifts within the leading Justice and Development Party and potential alliances in the opposition. He also discusses factors such as the fragile Turkish economy, which is sure to be destabilized further by the coronavirus pandemic. However Turkey emerges from the crisis, an Erdogan triumph in the next presidential vote would likely seal the country's trajectory away from liberalism and the West for a generation.
THE AUTHOR
Nick Danforth is a senior visiting fellow for the German Marshall Fund focusing on U.S.-Turkish relations. His writing has appeared in publica­tions including the Atlantic, Foreign Affairs, Foreign Policy, the New York Times, and the Washington Post.