Interviews and Presentations
Middle East Peace Talks Resume:
Why Now? What's Next?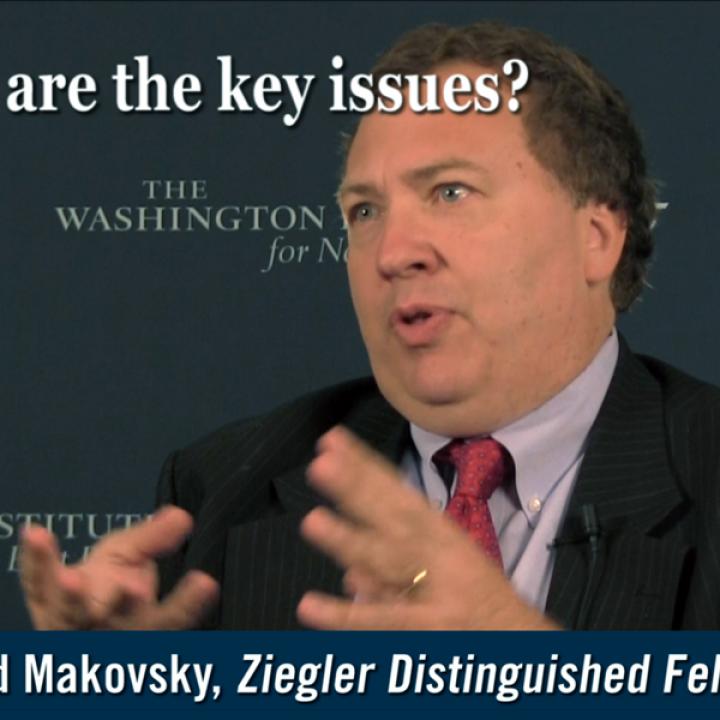 Watch a video FAQ as two Institute scholars who are intimately familiar with the details of Israeli-Palestinian negotiations answer the key questions about new talks set to begin Tuesday in Washington.
After months of shuttle diplomacy, U.S. Secretary of State John Kerry has arranged for representatives of Israel and the Palestinians to meet in Washington, D.C., on Tuesday, July 30 to set ground rules for peace talks.
In this video, two experts who are intimately familiar with the details of Palestinian-Israeli negotiations answer five questions:
Why are the talks taking place now?
What are the key issues?
Why is the U.S. so deeply involved?
Why should the participants take risks during a period of regional instability?
What are the prospects for success?
Institute counselor Dennis Ross has been a participant in the Arab-Israeli peace process throughout his 30-year career in diplomacy as a top advisor to presidents and secretaries of state. Ziegler Distinguished Fellow David Makovsky, the director of the Institute's Project on the Middle East Peace Process, is one of the world's leading analysts on Arab-Israeli affairs. His maps outlining possible Israeli-Palestinian territorial adjustments have become a basis of discussion among negotiators.