Interviews and Presentations
Maintaining Relationships Behind Closed Doors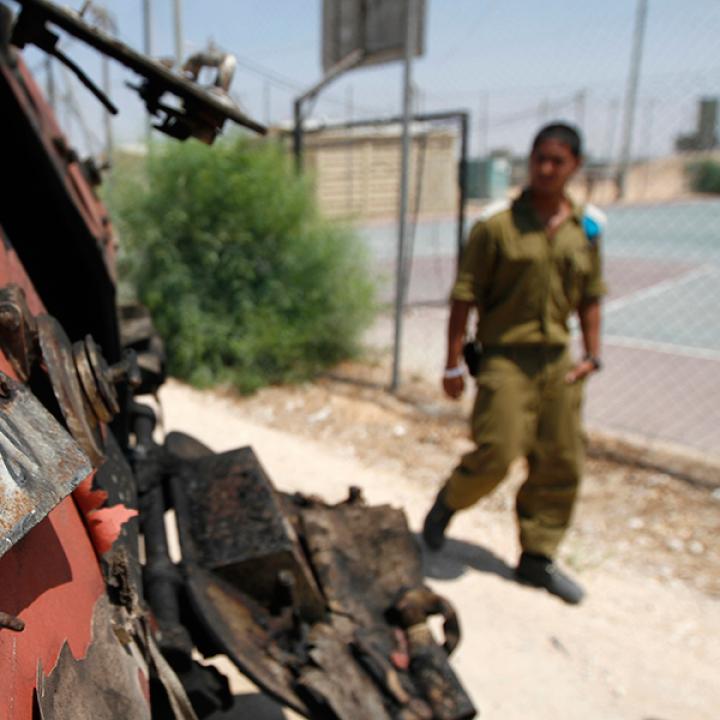 Although Egypt's security, diplomatic, and economic cooperation with Israel continues to improve, the optics of such rapprochement remain a political liability for President Sisi.
The following is an excerpt from a recent interview with David Schenker, director of The Washington Institute's Program on Arab Politics. Read the full interview on the Cipher Brief website.
Cipher Brief: How have Israel and Egypt cooperated (intelligence sharing, equipment sales, training, etc.) to combat regional threats, such as ISIS in the Sinai and Hamas?
David Schenker: For decades, the peace between Israel and Egypt has been described as "cold." Since the 2013 coup that deposed Muslim Brotherhood leader Mohammed Morsi from the presidency and replaced him with erstwhile General Abdel Fattah el-Sisi, however, the dynamic -- at least at the official level -- has changed. Cooperation on the Sinai has largely driven the improvement in relations.
After the 2011 revolution that toppled President Hosni Mubarak, security in the Sinai deteriorated dramatically. Over the past three years, Israel and Egypt have worked closely to combat the burgeoning insurgency in the peninsula. At the most basic level, Israel has allowed modifications to the security annex of the Camp David Accords -- on some two dozen occasions -- allowing Egypt to deploy troops and equipment, including aircraft, to the Sinai that were previously prohibited by the treaty. Intelligence sharing about threats in the peninsula is also robust -- in 2016 Major General Yair Golan, Israel's Deputy Chief of Staff, described it as "unprecedented."
Beyond intelligence sharing and the revisions to Camp David, Israel and Egypt also appear to be cooperating more closely on the border, particularly in detecting and destroying tunnels from the peninsula into Gaza, utilized by Hamas, among others, to smuggle weapons and personnel. Most notably, though, Egypt has reportedly allowed Israel carte blanche to deploy unmanned aerial vehicles (UAVs) over the Sinai, with the authority to target Islamist militants at will. For obvious reasons, both Israel and Egypt do not comment publicly about this arrangement...