Leadership Change in Oil-Rich Saudi Province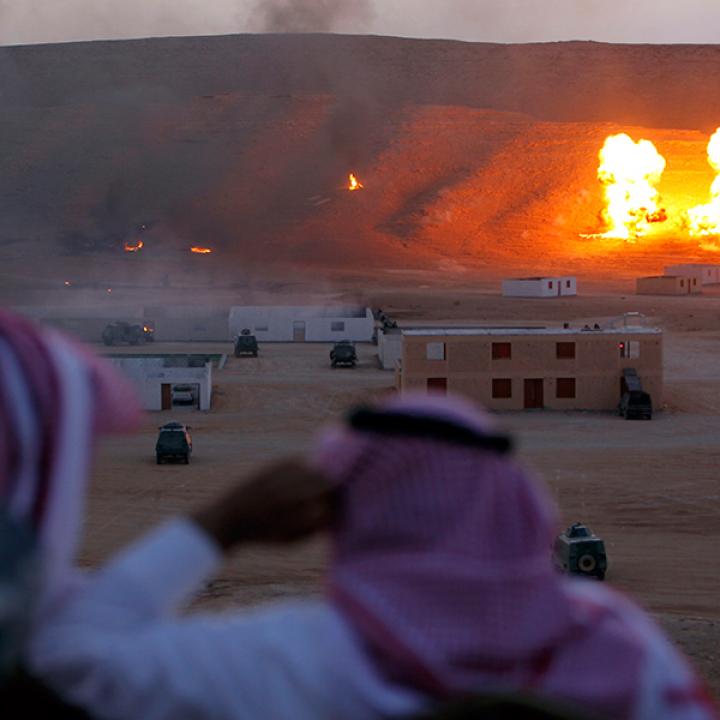 The replacement of a long-serving provincial governor is likely related to security concerns regarding the area's Shiite majority.
The Eastern Province is the largest of Saudi Arabia's thirteen administrative areas and arguably the most crucial. It contains most of the kingdom's oil reserves -- the largest in the world -- as well as most of its estimated two million Shiites, who form a local majority. Additionally, it is the closest province to Iran (which lies just across the Persian Gulf) and the only one that borders the kingdom's fellow Gulf Cooperation Council member states, Kuwait, Bahrain, Qatar, the United Arab Emirates, and Oman.
The outgoing governor, Prince Muhammad bin Fahd, supposedly resigned "upon his own request," but the immediate speculation is that Riyadh wants a surer pair of hands to manage burgeoning Shiite protests. Local youths have been regularly demonstrating in towns near the kingdom's oil export facilities, resulting in occasional armed clashes with local security forces. Riyadh is no doubt worried about potential contagion from the near-daily Shiite protests in neighboring Bahrain, which is connected to the Saudi mainland by a causeway.
The new governor is Prince Saud bin Nayef, the older brother of recently appointed interior minister Prince Muhammad bin Nayef. Both are sons of the late crown prince and interior minister Prince Nayef bin Abdulaziz, who died last year. Their father had a reputation for believing wild conspiracy theories and distrusting Shiites; although his sons are probably more sophisticated, Saud's appointment is nevertheless being viewed as a step toward firmer action. (For his part, Muhammad bin Nayef met with President Obama in the White House today, a week after visiting London to discuss security cooperation with Prime Minister David Cameron and other senior British officials.)
In addition, a new governor has been appointed for Medina province: Prince Faisal bin Salman, who has a doctorate from Oxford University in Saudi-Iranian relations. He is said to be the most intelligent and favored son of his father, Crown Prince Salman.
Although the appointments were made in the name of King Abdullah, the monarch has been mostly out of the public eye since undergoing back surgery in November. Today's weekly Council of Ministers meeting was chaired by Salman. This was perhaps surprising because a royal decree announced new members for that consultative body just last week -- including, for the first time, women, who will make up twenty percent of the 150 members, an advance that the king is known to personally favor.
The two announcements illustrate the dichotomy of Saudi policy toward present-day challenges, so a nuanced U.S. approach is in order. First, the Eastern Province change reflects the notion that Riyadh's primary worries are Iran and Shiite loyalty. Despite acknowledging the kingdom's focus on the security of its oil facilities, Washington is likely concerned that tough tactics against Shiites demonstrating for more rights could rebound. Second, the appointment of women to the ministerial council will pass for progress in Saudi terms and please U.S. officials, but it would be a shame if this modest advance sets a low bar for future progress.
Simon Henderson is the Baker fellow and director of the Gulf and Energy Policy Program at The Washington Institute.