Israel's National Challenges, at Home and Abroad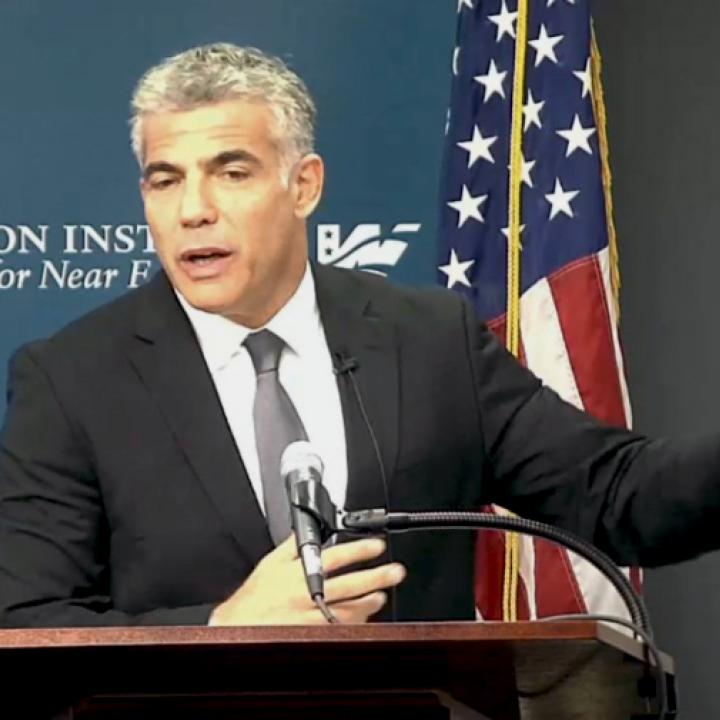 After a meteoric political rise and six months in one of the toughest jobs in Israeli public life, Yair Lapid made his inaugural visit to Washington at a moment when the U.S.-Israeli relationship faces a range of critical tests, from nuclear diplomacy with Iran to peace diplomacy with the Palestinians. In his first address to a Washington policy audience, the finance minister and rising political star offered his views on Israel's domestic and foreign challenges during a Washington Institute Policy Forum luncheon. Watch video of the event above, or download the PDF to read a full transcript.
Yair Lapid is minister of finance and head of the Yesh Atid party in the Israeli government. Previously, he led a long career in journalism, writing weekly columns for Maariv and Yediot Aharonot newspapers and hosting various news programs and popular talk shows on Israeli television.