Israeli President: Biden Should Help 'Build Confidence' Between Israelis, Palestinians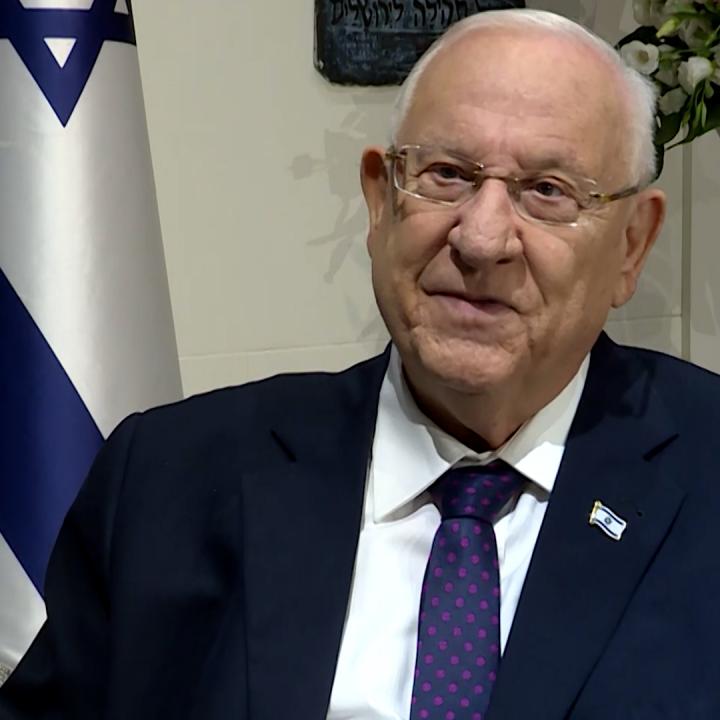 Watch video or read a transcript of President Rivlin's post-election interview with the executive director of The Washington Institute, along with remarks by King Abdullah II of Jordan.
During his first interview since the U.S. election, Israeli president Reuven Rivlin called on the Biden administration to help his country "build confidence" with the Palestinians in order to achieve "real peace." The president spoke with Washington Institute executive director Robert Satloff during a virtual event in which the organization presented Rivlin with its highest honor, the Scholar-Statesman Award, and lauded him for his "commitment to integrity, commitment to tolerance, to unity, and to hope."
In a wide-ranging conversation that addressed Israel's domestic and foreign affairs, Rivlin praised the work of President Trump, citing the relocation of the U.S. embassy to Jerusalem, among other achievements. He also called Biden "a very good friend" and noted their longstanding personal relationship. More broadly, he emphasized that the U.S.-Israel relationship is based on shared values and strategic interests. "We know that the friendship between the Americans and the Israelis goes beyond politics," he said.
Download a transcript of their conversation.
Watch video of the conversation below.
His Royal Highness King Abdullah II of Jordan Congratulates President Rivlin