Israel Focused on the Wrong Iranian Threat, With Deadly Results
Also published in
Haaretz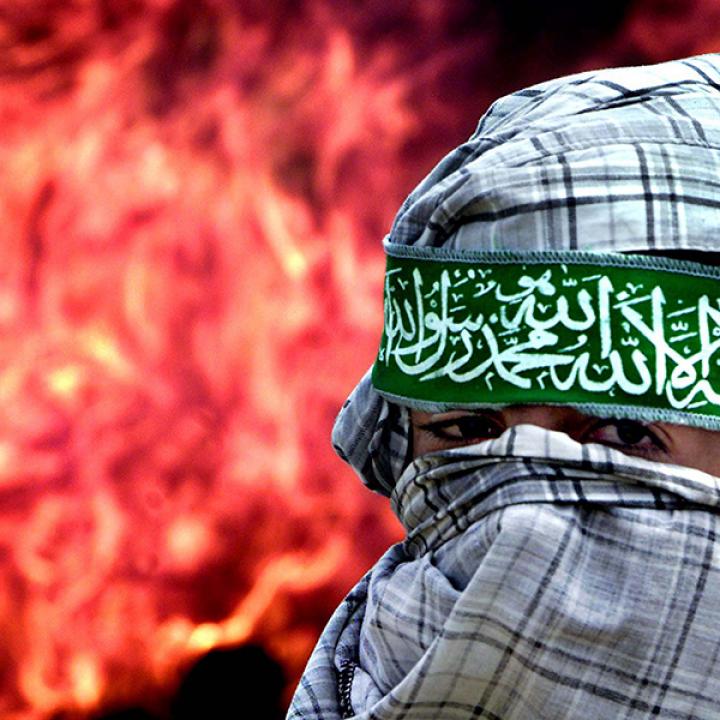 Although the existential nature of the nuclear threat understandably demanded attention, Hamas and other Iranian proxies have dramatically increased their capabilities in the meantime.
Hamas' unprecedented attack on Israel is a watershed moment. Not only did the intelligence failure rival that of 1973, the long-term implications of this bloody assault are as consequential as the 1967 war.
One early take away from this outrage is that Israel's longstanding strategy of "wars between the wars"—the plan to constrain its Iranian proxy adversaries through limited kinetic action—was insufficient. The other is that the "money for calm" arrangement in Gaza, predicated on the notion that Hamas actually cared about ruling the territory, was flawed. In the aftermath of October 7, Israel's security paradigm should change.
For more than a decade, Israel's political and security establishment has been narrowly focused on the threat posed by the Iranian nuclear weapons program. While the IDF periodically targeted Hamas assets and personnel as well as Iranian forward operating positions in Syria, Israel has largely avoided largescale operations against Hamas and Lebanese Hezbollah. The reticence to seriously militarily degrade these terrorist organizations was understandable; an Iranian nuclear weapon is an existential threat, while Hezbollah and Hamas were considered a deadly, but tactical challenge.
Since the 2006 war with Hezbollah, Israel has experienced a prolonged period of relative quiet and economic prosperity. While Jerusalem was focused on the priority of Iran's nuclear program, however, both Hamas and Hezbollah dramatically increased their capabilities. For a time during the Obama Administration, every Israeli official passing through Washington would raise urgent concerns about Hezbollah's Precision Guided Munitions or PGM program, the effort to upgrade its 150,000-strong missile arsenal from dumb to accurate weapons. More recently, the topic dropped off the bi-lateral agenda. No apparent IDF action has been taken to impede Hezbollah's progress.
Meanwhile, under Iranian supervision, these organizations increased their cooperation. Hamas can now be firmly counted among Iran's proxies, actively coordinating with Tehran and Hezbollah. Since August, according to the Wall Street Journal, Iranian Revolutionary Guard Commander Ismail Qaani has been meeting biweekly in Beirut with Hezbollah, Hamas, and Islamic Jihad leadership to plan the October 7 attack. Qaani is now reportedly in Lebanon, helping to orchestrate the Hamas campaign from the front. Given the close ties, it's difficult to imagine that Hamas did not secure a commitment from Hezbollah to mobilize—much like it did in 2006 after Hamas kidnapped IDF soldier Gilad Shalit.
Regrettably, the increased capabilities of these terrorist groups coincide with diminished Israeli deterrence. Over the past seven months or so, Palestinian groups fired missiles into Israel from Hezbollah-controlled areas in south Lebanon; Hezbollah launched drones into Israel and shot an anti-tank missile across the frontier; Hezbollah operatives attempted to compromise the border fence; and the group detonated a roadside bomb in the Israeli town of Megiddo, 64 kilometers south of Lebanon. IDF responses to these provocations were, in all cases, proportional. At the same time, these groups see political divisions in Israel related to judicial reform as a sign of weakness.
Rising Palestinian frustration in the West Bank this year, along with support from Tehran has resulted in a spike in terrorism in Israel. Gazans, according to polling, loathe both the authoritarian Hamas regime and Israel. But Hamas' attack is clearly part of an Iranian strategy to scuttle the potential normalization between Israel and Saudi Arabia.
Tehran has condemned the initiative, and less than two weeks ago, the Iranian proxy Houthi militia in Yemen shot missiles into Saudi Arabia, killing several Bahraini troops. That strike, the first in months, was a clear message to Riyadh not to make peace with Israel.
In the coming weeks and months, as Israel mourns the unimaginable loss and contends with the challenge of securing the hostages, Jerusalem will have to craft a new approach to Iran that treats Hamas and PIJ, in addition to Hezbollah, as tools of the Islamic Republic. These proxies, which have limited popularity at home, also demonstrate little regard for the well-being of their countrymen. As a result, Israel's deterrent strategy, which relies on the threat of bombing Lebanon and Gaza back to the Stone Age—i.e., the "Dayhia doctrine"—needs to be revisited. So too will tactical truces, like Israel has repeatedly pursued in recent years with Hamas.
Notwithstanding the risk of conflagration with Hezbollah and the attendant international approbation vis-a-vis ongoing operations against Hamas, Israel is going to have to be more proactive in its dealings with Iranian proxies on its borders. The campaign in Gaza, after its initial stages, will have to be sustained over time using precision munitions to limit civilian causalities. Jerusalem will also have to consider changing the current guidelines on kinetic military engagements in Lebanese territory.
In just one day, the more than 900 killed in Israel would, in terms proportionate to population, be equivalent to a body count of over 32,000 Americans—which is over 10 times more than were actually killed on 9/11. And remember, that number could keep rising. Regrettably, in the current environment, the standard IDF operating procedure of "mowing the grass" increasingly seems to be kicking the can down the road. On October 7, the proxy problem became strategic for Israel.
David Schenker is the Taube Senior Fellow at The Washington Institute and director of its Rubin Program on Arab Politics. This article was originally published on the Haaretz website.