Iraq Goes to the Polls: Progress and Pitfalls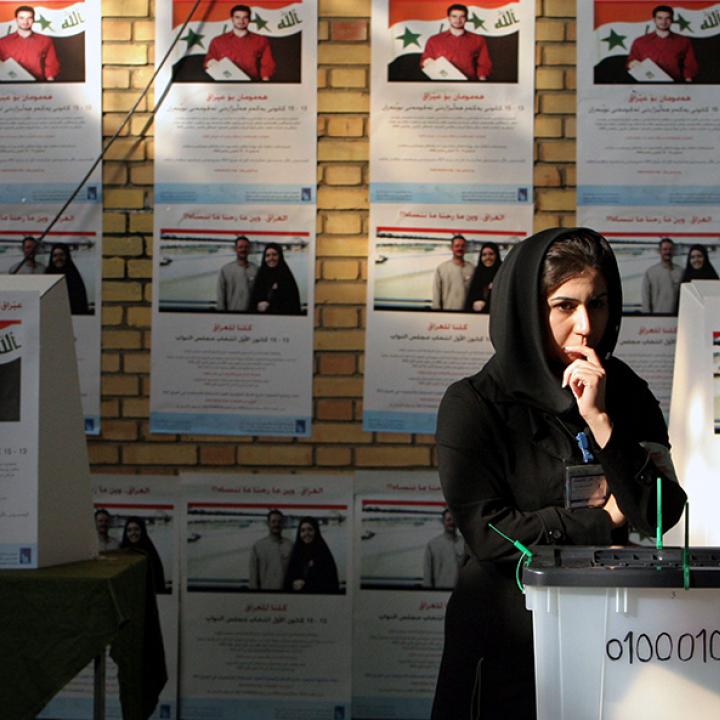 Watch an expert panel preview upcoming Iraqi elections and the possible outcomes for vital American and Iraqi interests.
When Iraq's national elections open on May 12, they will mark a shift away from the large ethnic and sectarian blocs seen on previous ballots, with candidates more attuned to the demands of the wider body politic. Yet the results could work against Iraqi and American national interests if pressing issues are left to fester, including ongoing refugee problems, reconstruction delays in certain electoral districts, Shia militia intrusion into politics, growing Iranian influence on the ground, and unresolved disputes with the Kurds. To discuss these issues, The Washington Institute hosted a Policy Forum with Ranj Alaaldin, Michael Knights, Phillip Smyth, and Bilal Wahab.
Ranj Alaaldin, a visiting fellow at the Brookings Doha Center, led election-monitoring and fact-finding teams in Iraq between 2009 and 2014.
Michael Knights, a Lafer Fellow with The Washington Institute, has worked in all of Iraq's provinces and covered all of its elections since 2005.
Phillip Smyth is a Soref Fellow at the Institute and author of its study The Shiite Jihad in Syria and Its Regional Effects.
Bilal Wahab is the Institute's Nathan and Esther K. Wagner Fellow, focusing on governance in Iraq's Kurdistan Region. Previously, he established the Center for Development and Natural Resources at the American University of Iraq.