Iran Policy Options: Prevention, Containment, and the Nuclear Challenge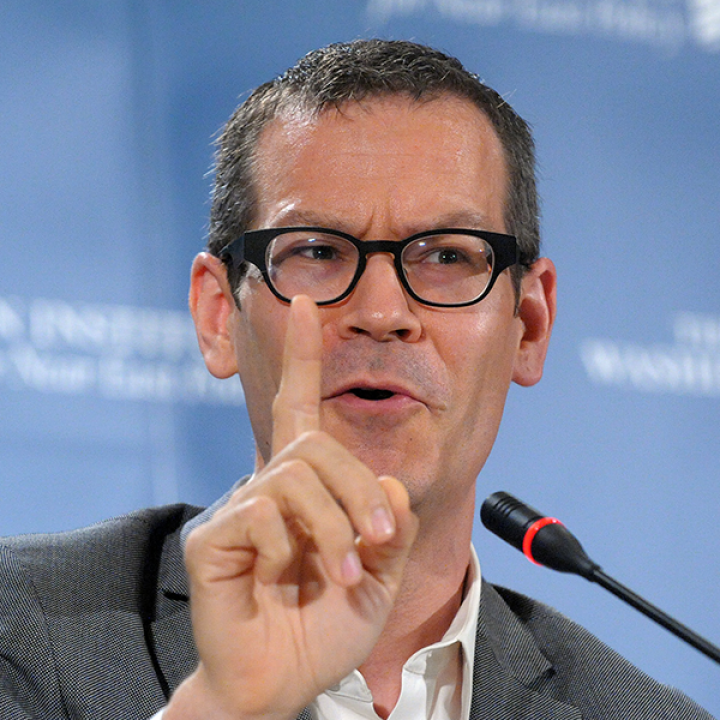 Experts tied to the administrations of Presidents Barack Obama and George W. Bush agreed that preventing Iran from acquiring nuclear weapons should be American foreign policy and that an Israeli military strike against the country's nuclear facilities is inadvisable this year.
Speaking to The Washington Institute's Weinberg Founders Conference, Colin Kahl, former deputy assistant secretary of defense for the Middle East, and Jamie Fly, who served in the Bush National Security Council and Defense Department, also concurred that the United States needs to retain the option to strike Iran militarily, although they differed on when such a strike should occur.
Fly asserted that by delaying a military strike on the Iranian nuclear program, the United States may be backing into an "accidental" containment policy in which the West would be forced to accept an Iranian fait accompli. Kahl said that President Obama has demonstrated his willingness to use military force during his term of office and that the United States currently has 40,000 military assets pointed at Iran. Nevertheless, he urged caution saying that a strike on the country would be "hellish" with retaliation by Iran and its proxies against Israeli and the U.S. targets around the world.
Responding to Fly's position that the United States might be able to achieve regime change in Tehran through a strike, Kahl said that such a move would likely backfire with Iranian popular outrage against the U.S. and not the regime.
The former Obama defense official said that an Israeli strike against Iran would only deal a temporary blow to Iranian nuclear research as the Iranians would be able to reconstitute its program and Western allies would not continue to enforce sanctions against Tehran. An American strike would be more devastating and would keep the Western coalition united, he added.
Former chief of Israeli Military Intelligence Amos Yadlin commented that there is a very thin line between "too early to attack and too late to attack." He added that in the last six years, the time Iran needs to assemble a working nuclear weapon has declined from two years to six months.
Yadlin said that the Iranians are now entering a "zone of immunity" in which their nuclear facilities would be too protected to be attacked. He emphasized that unlike during the Cold War, when the United States and the Soviet Union had diplomatic relations, misunderstandings and miscalculations are likely to occur between Tehran and Jerusalem – with only a seven-minute flight time for an Iranian rocket to strike Israel.
"If we can't deter them now without a weapon, how will we deter them when they have one?" he asked.