How Will Turkey's Purchase of Russia's S-400 Air Defense System Affect Ties with NATO?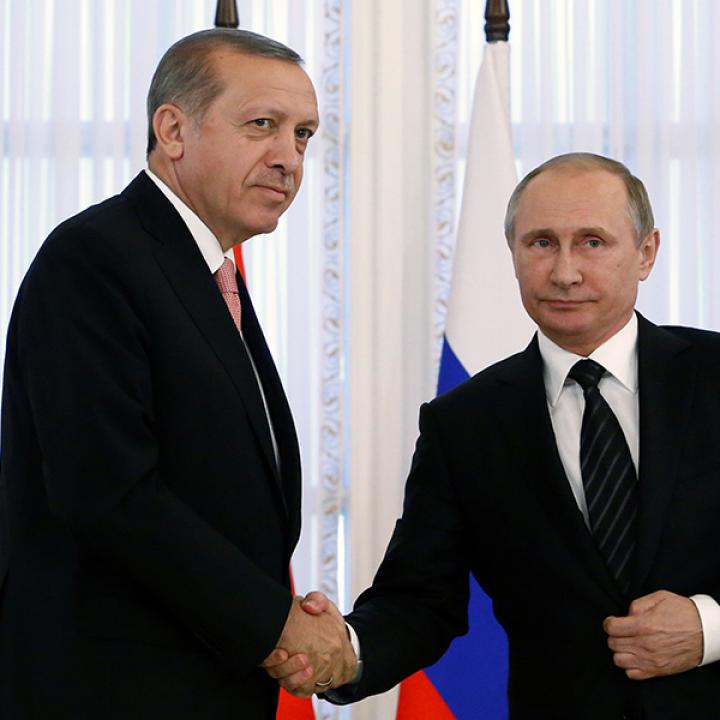 An expert on Turkish politics expresses the view that alliance pushback may be weaker than in the past, but that the purchase could devastate U.S.-Turkish ties.
This piece was originally published as part of a compilation of analysis for Carnegie's Diwan blog. Read the full article here. 
I don't think that the NATO alliance will necessarily present a united front in response to Turkey's purchase of S-400s. Already a number of NATO countries, such as Hungary, are pro-Russian. Add to this Italy, which is led by a populist, Russia-leaning government. What is more, the broader European family within the NATO alliance is not completely aligned with the United States at the moment due to the interplay between Washington politics and trans-Atlantic dynamics. Hence, I do not expect that all European members of NATO will back Washington in pushing back against Turkey's decision to purchase the Russian air defense system. This would be quite unlike the united front that NATO presented in 2013 when Turkey said it would consider buying a Chinese-made missile defense system.
That being said, Ankara's purchase of the S-400 could have a devastating impact on the bilateral U.S.-Turkish relationship. It's almost certain that Washington would impose sanctions on Ankara should Turkey go ahead with the decision. In this regard, I believe the White House has drawn a lesson from the killing of Jamal Khashoggi. Because the Trump administration pretty much let Saudi Crown Prince Mohammed bin Salman off the hook for that crime, Congress has taken steps that have effectively undermined the basis of the U.S.-Saudi relationship. To prevent a similar eventuality, the White House will be hard-pressed to slap heavy sanctions on Ankara. On top of that, Congress might impose sanctions of its own against Turkey.
I'm generally considered mildly optimistic when it comes to the future of U.S.-Turkish relations. This time I am cautiously pessimistic.
Soner Cagaptay, the Beyer Family Fellow and director of the Turkish Research Program at The Washington Institute, is author of The New Sultan: Erdogan and the Crisis of Modern Turkey.
Carnegie Middle East Center