How a New Initiative Could Pave the Way to Gulf Reconciliation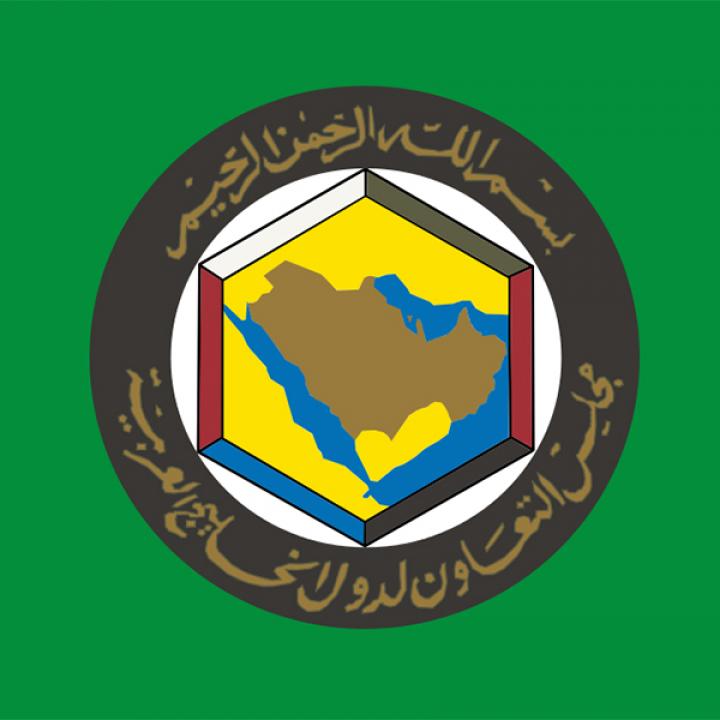 One designation in particular by the Terrorist Financing Targeting Center suggests a foundation for better ties between Qatar and the GCC countries with which it has feuded.
On October 22, Secretary of State Rex Tillerson visited both Riyadh and Doha in the span of a few hours and stressed to officials in the two capitals the need to resolve the crisis that has beset the Gulf Cooperation Council (GCC) nations since June. Quoting a message from President Trump to GCC leaders, he said, "It is time to find a solution to this dispute." Tillerson himself called on Saudi and Qatari leaders to "engage in dialogue and find a solution to...differences...and restore the GCC unity." Thereafter, he expressed hope that "a pathway [will be] found for the parties to reconcile their differences."
Three days later, Treasury Secretary Steven Mnuchin visited Riyadh, where he formally opened the Terrorist Financing Targeting Center (TFTC), which is cochaired by the United States and Saudi Arabia, and involves all GCC member states, including Qatar. Indeed, countering terrorism financing is cited by the countries blockading Qatar as an issue central to the intra-GCC dispute, one of several narratives -- including Qatari support for the Muslim Brotherhood and use of its Al Jazeera network to promote extremism -- employed by the Saudis and Emiratis to back their core claim about Qatari actions undermining Saudi and UAE security.
The dispute broke out just days after the Riyadh summit, held in late May, where Washington and its GCC partners signed a memorandum of understanding laying the foundations for establishing the TFTC. It is therefore significant that Qatar participated in this joint action, which Mnuchin said the United States "coordinated" with each of the GCC members. All TFTC members, including Qatar, added the persons and entities listed in the TFTC action taken October 25 -- and several more previously designated by the U.S. Department of the Treasury -- to their domestic designation lists. But beyond the positive optics of Riyadh and Doha cooperating on an issue at the heart of their dispute, the inclusion of one designee in particular suggests Qatar may be turning a page in its approach to countering terrorism financing.
The center in Context
Announced as a tangible deliverable tied to the Riyadh summit, the TFTC was acknowledged at the time as being "a virtual center," but it was "envisaged that [it] will become a brick-and-mortar center as well." In fact, the idea of creating a U.S.-GCC body to jointly address terrorism-financing issues had been batted around the Treasury Department for years. So when the White House asked departments and agencies to come up with potential action items for the Riyadh summit, the idea was transformed into the bare-bones MOU on which the TFTC was to be based. In its scope, the center was intended to target "new and evolving terrorist networks" across the region, including both Sunni (Islamic State, al-Qaeda, Lashkar-e Taiba, Taliban, Haqqani Network) and Shia (Hezbollah, Iran) elements. For Hezbollah and Iran, the emphasis was on malign interference in the region, specifically regarding Bahrain, Yemen, and Syria. Likewise, the MOU intended for this new collaborative effort to "address a host of other transnational threats emanating throughout the Middle East, including from Iran, the Assad regime, and the situation in Yemen." The TFTC's goals are threefold: (1) identifying, tracking, and sharing information about terrorism-financing networks; (2) coordinating joint disruptive actions; and (3) offering capacity-building assistance to countries in the region to counter terrorism-financing threats.
Beyond the details of how the center would work in practice, the question of political will hung over the drafting of the TFTC memorandum. Just days before the Riyadh summit, the Treasury Department had designated senior Islamic State and Hezbollah leaders. Whereas Saudi Arabia joined the United States in designating senior Hezbollah leader Hashem Safieddine, it did not likewise designate IS-Sinai leader Muhammad al-Isawi. That same week, Saudi officials quietly blocked a U.S. effort to sanction the Saudi branch of the Islamic State group at the United Nations. "They don't want to admit they have an issue in their backyard," a U.S. official commented to the Washington Post.
Given such reluctance, it should not surprise that the TFTC's first formal action targeted mostly low-hanging fruit: a series of designations of Yemeni individuals and entities tied to the Islamic State in Yemen (IS-Yemen) and al-Qaeda in the Arabian Peninsula (AQAP). The TFTC and its collaborative GCC-wide approach to countering terrorism financing will be truly tested when members propose more-sensitive designation targets, including Saudi, Emirati, or Qatari citizens. Yet embedded within the inaugural TFTC joint action lies reason for optimism that the center may still provide the "pathway to reconciliation" for which Secretary Tillerson hoped.
Designating Humayqani
In addition to the eight individuals and one entity targeted for designation in this first joint action, all TFTC members added to their respective national designation lists three more individuals and one entity that had been previously designated by the U.S. Treasury Department. All these designees are listed as being Yemeni, but one -- Abd al-Wahab Muhammad Abd al-Rahman al-Humayqani -- has significant ties to Qatar and features prominently on the list of fifty-nine entities designated by the Saudis, Emiratis, Bahrainis, and Egyptians in June.
Described by the U.S. Treasury Department as a senior AQAP leader, Humayqani provided financial support to the al-Qaeda affiliate through a charity he headed, and he funneled donations from Saudis to AQAP in Yemen, according to the press release that accompanied his December 2013 designation. Humayqani worked closely with a prominent Qatari national, Abd al-Rahman al-Nuaymi, according to the Treasury Department, which designated Nuaymi as well. According to the Emirati designation material, Humayqani has extensive ties to Qatar: "Al-Humayqani and his AQAP-affiliated entities in Yemen receive financial support from Qatar's Eid Charity (sanctioned herein)," and he "previously worked as a Mufti and Shariah scholar at Qatar's Ministry of Endowments (Awqaf)." Humayqani is, moreover, a founding member of Nuaymi's Alkarama charity, and was at one time an "advisor to Qatar on charitable giving," according to a copy of his resume cited by the Washington Post. Humayqani, as noted, also has ties to Saudi Arabia. He appeared on Saudi television, as well as in an Al Jazeera interview from Riyadh, in 2015 -- two years after his U.S. designation.
In the past, Qatari officials have rejected charges they are soft on terrorism financing and described the UAE list of terrorism financiers as "baseless." Quietly, however, Qatari prosecutors are reportedly now trying to put together a new terrorism-financing prosecution against Nuaymi, who was tried and acquitted on such charges in 2016 but is said to still be under regular surveillance. Furthermore, Qatar has just signed on to the very public TFTC joint designation of Humayqani, an individual with strong ties to Qatar, prominent Qatari citizens, and Qatari charities. Like its fellow GCC and TFTC members, Qatar's Ministry of Interior published a press release noting the joint designations of what it described as "leaders, financiers, and facilitators" of IS-Yemen and AQAP. Using such explicit terms to describe a person like Humayqani is a significant step forward for Qatar.
Conclusion
Independent of the TFTC, in July, the United States and Qatar signed a bilateral agreement aimed at combating terrorism financing. Speaking in Doha on October 22, Secretary Tillerson praised Qatar for making "significant progress" on counterterrorism issues, including "sharing of terrorist lists [and] terrorist financing." Further, indications suggest the Saudis may be willing to exploit the TFTC -- and the U.S.-Qatar agreement, through which Washington could serve as a coach and guarantor of Qatari goodwill and engagement -- to end the intra-GCC spat. Speaking on October 24 at Chatham House, Saudi foreign minister Adel al-Jubeir said, "If we can change Qatari behavior, we will be stronger in the GCC and we can confront Iran and terrorism." The dispute with Qatar, Jubeir insisted, was a "nonissue, a small issue," and he emphasized that there were "other matters to focus on."
With Doha now having acted against someone the Saudis and Emiratis regard as a symbol of Qatari tolerance for terrorism financing, Washington should propose subsequent TFTC joint actions that could further build confidence between the disputing parties. Full reconciliation may not yet be feasible, but even a cold peace would be a marked improvement on the status quo. After all, the TFTC was established "as a bold and historic effort to expand and strengthen the seven member states' cooperation to counter the financing of terrorism." Surely, there's no better time for boldness than the present.
Matthew Levitt, the Fromer-Wexler Fellow and director of the Stein Program on Counterterrorism and Intelligence at The Washington Institute, previously served as deputy assistant secretary for intelligence and analysis in the U.S. Treasury Department.