How Do ISIS Terrorists Finance Their Attacks?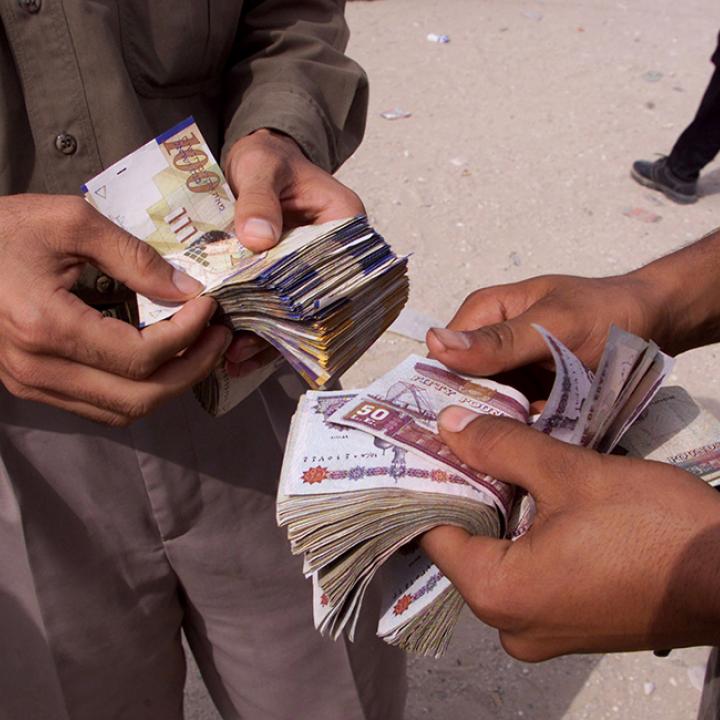 Whether the Paris terrorists were funded by their own activities in Europe or ISIS revenues from Syria and Iraq, the fact remains that small sums of money can facilitate painfully successful attacks, so cutting off the group's finances is no panacea.
Meeting in Turkey just two days after the horrific terrorist attacks in Paris, leaders of the G-20 countries issued a statement condemning recent ISIS attacks and reaffirmed their commitment to combat terrorism. More specifically, the group of industrial nations recommitted itself to "tackling the financing channels of terrorism." Which begs the question: How does ISIS finance its international operations?
ISIS is primarily financed through a wide array of criminal activities, large and small, centered in the parts of Syria and Iraq that are under the group's control. ISIS steals livestock; sells foreign fighter passports; taxes minorities and farmers and truckers; runs a sophisticated extortion racket; kidnaps civilians for ransom payments; loots antiquities; and much more. It also makes about $40 million a month from illicit oil sales alone. But these sources primarily support the group's expensive state-building and war-fighting enterprises back home, ranging from paying teacher's salaries and collecting the garbage to bribing tribal leaders and paying fighters' salaries.
There is, however, an entrepreneurial self-financing model that ISIS recruits and supporters around the world have been encouraged to use to fund either their travel to ISIS-controlled land or, perhaps, their attacks in the West. While it is too soon to state with any certainty how the Paris attacks were funded, the likelihood is that they were funded in whole or in part through local criminal activities -- or otherwise legal activities such as the use of state welfare benefits or taking out a loan. None of these would surprise, since authorities have been tracking the use of such funding schemes by prospective foreign terrorist fighters looking to join ISIS. Indeed, earlier this year, a FATF report identified several potential revenue streams for would-be foreign terrorist fighters, including robbery and drug trafficking, various social service payments, and unpaid loans. Some potential plotters or travelers took on short-term jobs to raise the money the needed, while others simply drew on their savings or student loan accounts. Consider a few examples...