The Houthi Jihad Council: Command and Control in 'the Other Hezbollah'
Also published in
CTC Sentinel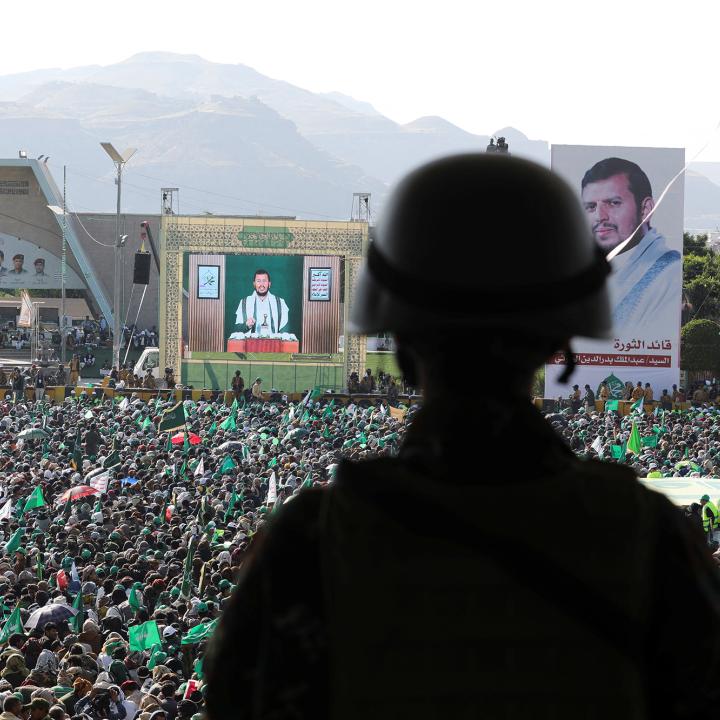 The Houthi relationship with the IRGC and Lebanese Hezbollah has grown to the point that regardless of whether fighting in Yemen wanes, the Gulf movement may still play an integrated role in Iran's future military adventures.
A fragile U.N.-brokered ceasefire between the Houthis and their military opponents in Yemen's Presidential Leadership Council held from April to October 2022 but has now lapsed. The Houthis hold the key to an enduring ceasefire in Yemen and can threaten the stability of Red Sea shipping lanes and the security of the United States and its partners in the Middle East. All these considerations necessitate a fuller understanding of the Houthi political-military leadership, its core motivations, and the nature and extent of Iranian and Lebanese Hezbollah influence within the movement. This study argues that the Houthi movement is now more centralized and cohesive than ever, in part due to close mentoring from Lebanese Hezbollah and Iran's Islamic Revolutionary Guard Corps. The Houthi Jihad Council is emerging as a remarkable partner for Iran, and their relationship should no longer be viewed as one of necessity, but rather as a strong, deep-rooted alliance underpinned by tight ideological affinity and geopolitical alignment. The emergence of a 'southern Hezbollah' is arguably now a fact on the ground...
To read the full study, download the PDF above or visit the CTC website.