Hiding in Plain Sight:
Hezbollah's Campaign Against UNIFIL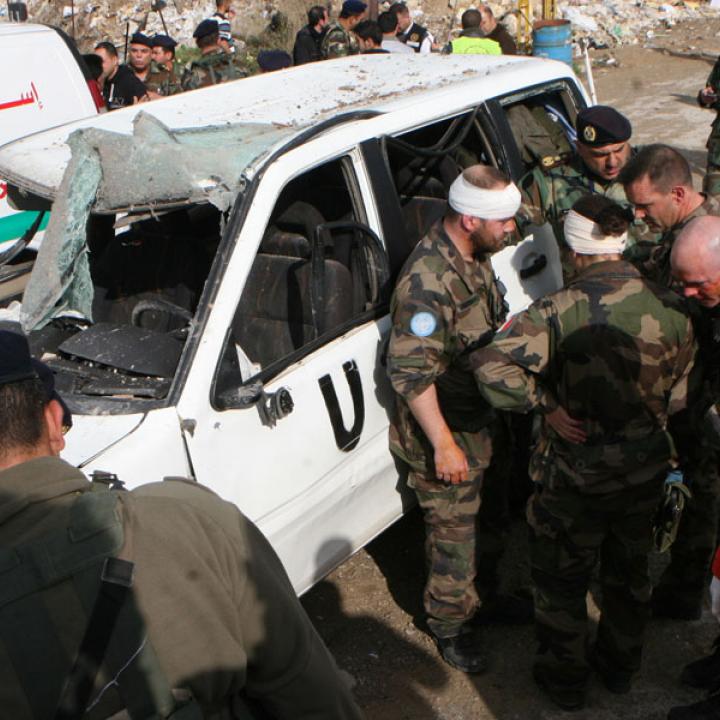 In summer 2006, the United Nations passed Security Council Resolution 1701 with the goal of ending the war between Israel and Hezbollah and preventing a recurrence. Among its terms was an expansion of the UN Interim Force in Lebanon, a multinational peacekeeping body created in 1978. UN reports over the past thirteen years have emphasized the general calm in southern Lebanon—but calm does not mean safety and security. Since the 2006 war, Iran has invested billions of dollars in building its Lebanese proxy military force, Hezbollah, throughout Lebanon, including in the south. Hezbollah, in turn, has carried out a relentless intimidation campaign against UNIFIL forces, seeking to undermine their mission and prevent its own exposure. An August 2018 attack by the group near Majdel Zoun, which included seizing peacekeepers' weapons and setting fire to their vehicles, epitomized Hezbollah's modus operandi.
In this new Policy Note complete with maps and charts, Brig. Gen. Assaf Orion, IDF (Res.), details the violations perpetrated by Hezbollah, alongside UNIFIL's persistent unwillingness to fulfill its mandate. He concludes by describing potential remedies, from steps to ensure the safety of service members to a reduction in force numbers to better fit its actual operations.
THE AUTHOR
Assaf Orion is the Liz and Mony Rueven International Fellow with The Washington Institute, focusing on Israel's regional political-military strategy. Before retiring from the Israel Defense Forces in 2016, he held a leadership role in the Planning Directorate that included coordinating communication with UNIFIL and the Lebanese army.