Exploiting a "Vast Jihad Arena":
The Islamic State Takes Territory in Mali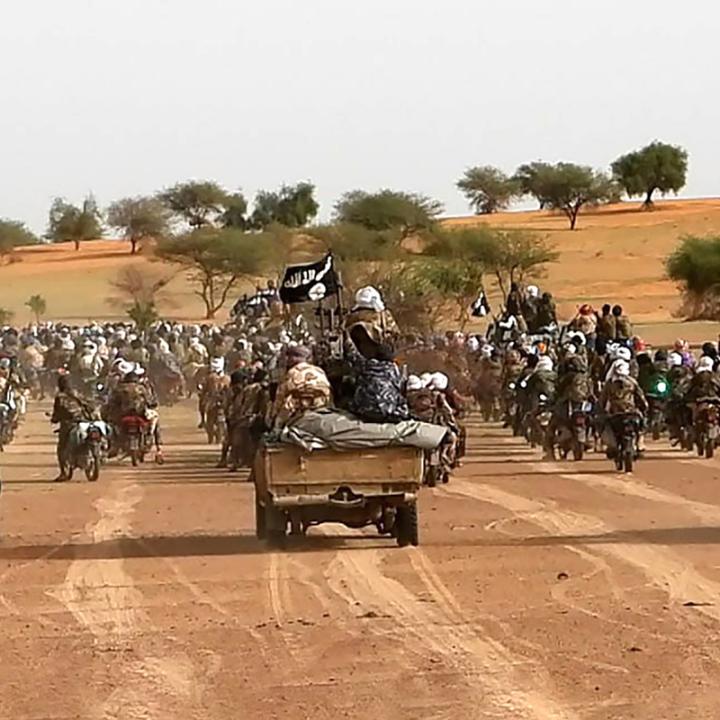 The offensive occurred amid a deteriorating security situation across the Sahel that will require creative U.S. responses.
In April, Islamic State fighters in Mali seized villages surrounding the city of Menaka, marking the group's first territorial conquest since losing its final Syrian foothold in 2019. The human cost of these advances has been steep. By May, at least 150,000 individuals had reportedly been displaced, and civilians have been subjected to targeted killings, kidnappings, and looting. The offensive occurred amid a string of regional of security setbacks: namely, France's August 2022 military withdrawal (which followed the Malian junta's expressed preference for Russia's Wagner Group), the April 2023 dissolution of the UN mission in Mali, and the junta's decision earlier this month to form a tripartite alliance with Burkina Faso and Niger, thereby undermining the French-led G5 Sahel framework designed to thwart jihadist actors in the region.  
In this amply illustrated Policy Note, Aaron Zelin and Sarah Cahn explain that while the United States may have limited room for maneuver in Mali today, it can promote regional stability and U.S. national interests by pursuing further sanctions against local Islamic State officials and exploring constructive arrangements with nearby African states.