East and West: Which Way Does Turkey Face?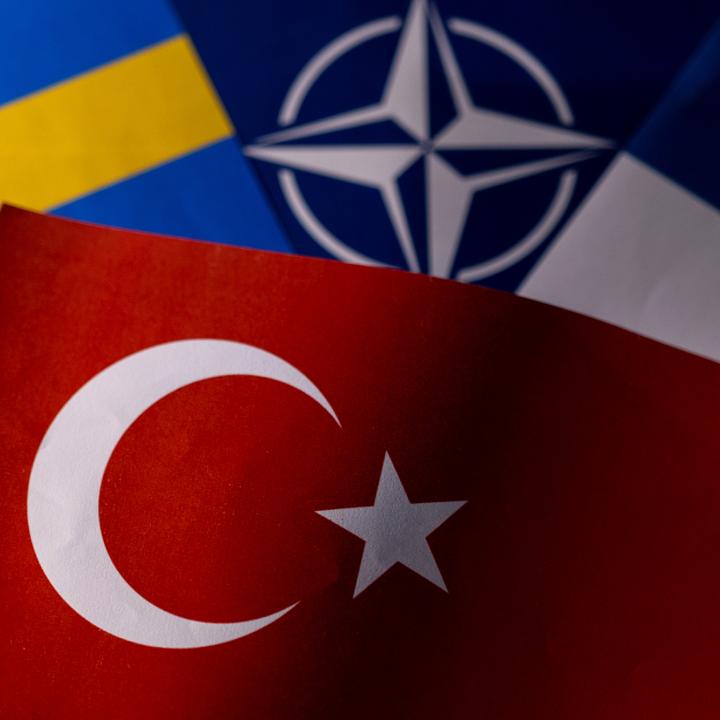 President Erdogan has tried to reshape the country in his own image, as socially conservative, politically Islamist, and Middle Eastern, with the ultimate goal of reviving its great power status.
For hundreds of years, the Ottoman Empire dominated what are now around 50 sovereign countries. However, starting in the 18th century, the once-mighty empire entered a long and steady state of decline. Gradually digesting their state's weaknesses in comparison to Europe, generations of Ottoman sultans started to borrow institutions, laws and traditions from the great powers in Europe in order to revive Ottoman greatness.
Mustafa Kemal Ataturk, who founded modern Turkey in 1923 after the collapse of the Ottoman Empire, furthered this model, by re-forming the country in his own image as a secular, West-facing and European society. Copying Europeans—the global powers of the inter-war era—in statecraft, he aimed to place Turkey on a trajectory that would eventually revive the country's great nation status.
Enter Turkey's President Recep Tayyip Erdogan, who since 2003 has tried to reshape the country in his own image as socially conservative, politically Islamist and Middle Eastern. His ultimate goal: reviving Turkey's great power status. However, his pursuit of greatness for Turkey is not unusual. In many ways, it aligns with the longstanding policies that have shaped his country's former leaders, from the late Ottoman sultans to Ataturk.
But Erdogan's path is different compared to his predecessors. While the others folded Turkey under the West and copied Europe to restore its global influence, Erdogan has picked an unorthodox model: his goal is to make Turkey great as a standalone power first, in the Middle East, and then globally.
In the end, Turkey is both European and Middle Eastern, and I believe that it will eventually settle somewhere in between Ataturk's and Erdogan's visions, embracing its nonexclusive identities: European and Middle Eastern, secular and Islamic, West and East.
Soner Cagaptay is the Beyer Family Fellow and director of the Turkish Research Program at The Washington Institute.