Interviews & Presentations
Danger on Israel's Northern Border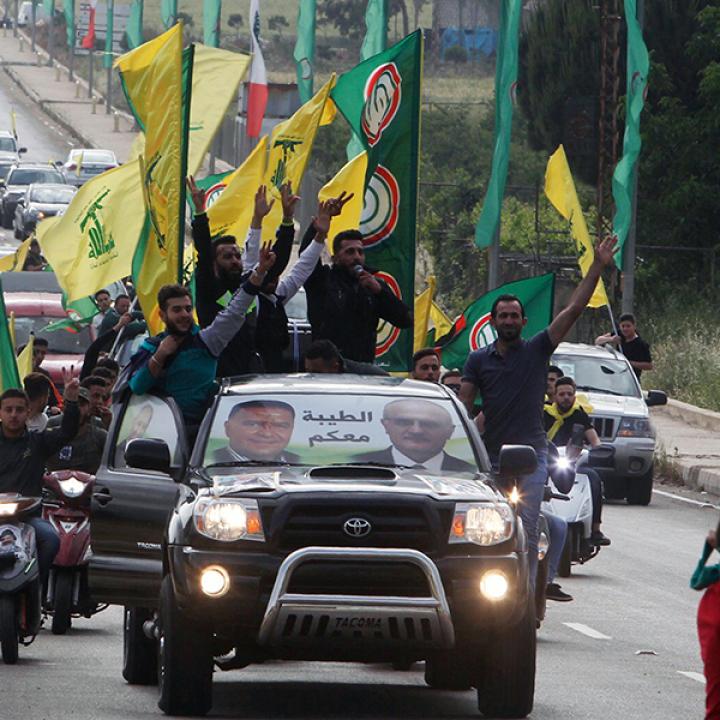 A former Lebanese journalist shares her experience growing up in Lebanon, her insights on Hezbollah, and her views on how associated threats might evolve amid the Gaza war.
The Washington Institute's Friedmann Senior Fellow talked with Moment magazine editor-in-chief Nadine Epstein on October 17. Click the link at the bottom to read the full interview.
NE: All of us are deeply concerned about the prospect that Israel will face a two-front war with Hezbollah on its northern border. But before we go into that, I'd like you to tell us a little bit about your background and why you had to flee the country where you were born.
HG: I've been here in the United States for seven years. Before that I was a journalist and the editor of NOW Lebanon, an online magazine based in Beirut. I covered Lebanon, but I really focused on Hezbollah, mainly because I grew up with this organization developing and growing around me. I'm from a Shia town called Al-Ghazieh in the south of Lebanon. I lived there until I moved to Beirut for college, for the American University of Beirut. Hezbollah became my experience. My writing was critical until Hezbollah started campaigns against me, culminating in a prison sentence from a military court because it's one of the institutions controlled by Hezbollah. The sentence was dropped because of U.S. pressure, but it's still dangerous for me to return. Hezbollah has been assassinating a lot of people since then. I don't feel safe going back...
Read the full interview on the Moment website.