The Counterterrorism Role of Homeland Security Investigations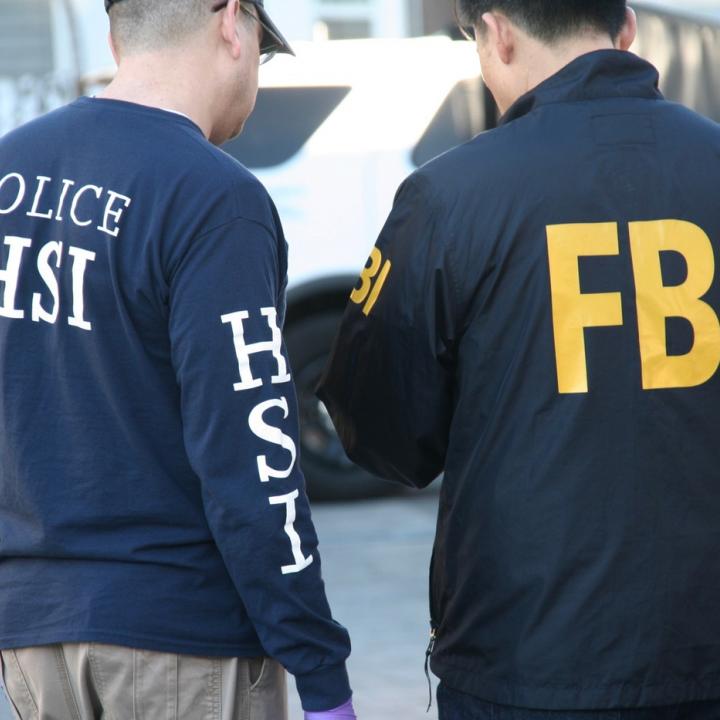 A closer look at the inner workings of HSI, a little-known agency with unique authorities that are instrumental in solving numerous terrorism cases every year.
The following is an excerpt from a prepared statement by Louis Rodi, the deputy assistant director of the National Security Investigations Division at Homeland Security Investigations (HSI). To read his full statement, download the PDF.
Although the FBI is the lead agency for counterterrorism investigations, it is imperative that all agencies engaged in this fight employ a whole-of-government approach to every problem set. HSI prioritizes collaboration both within the Department of Homeland Security and with external partners across the counterterrorism enterprise. Working closely with the FBI and other partners, HSI provides investigative and operational capabilities to track and mitigate real-time threats quickly and effectively, lending critical support to investigations of financial crimes, intellectual property rights violations, immigration benefit fraud, human rights violators and war crimes, contraband and human smuggling, trans-border cybercrimes, counter-proliferation of weapons and technology, export enforcement, and more. Only a few CT cases culminate with the filing of actual "terrorism" charges by the Joint Terrorism Task Force (JTTF). When such charges are unattainable, HSI has been extremely effective in offering non-traditional disruption options. Although HSI represents only 3% of the total JTTF workforce, it is directly involved in over 89% of all JTTF investigations, and it leads between 45% to 50% of all JTTF disruptions every year...
The Policy Forum series is made possible through the generosity of the Florence and Robert Kaufman Family.