25 Days to Aden
The Unknown Story of Arabian Elite Forces at War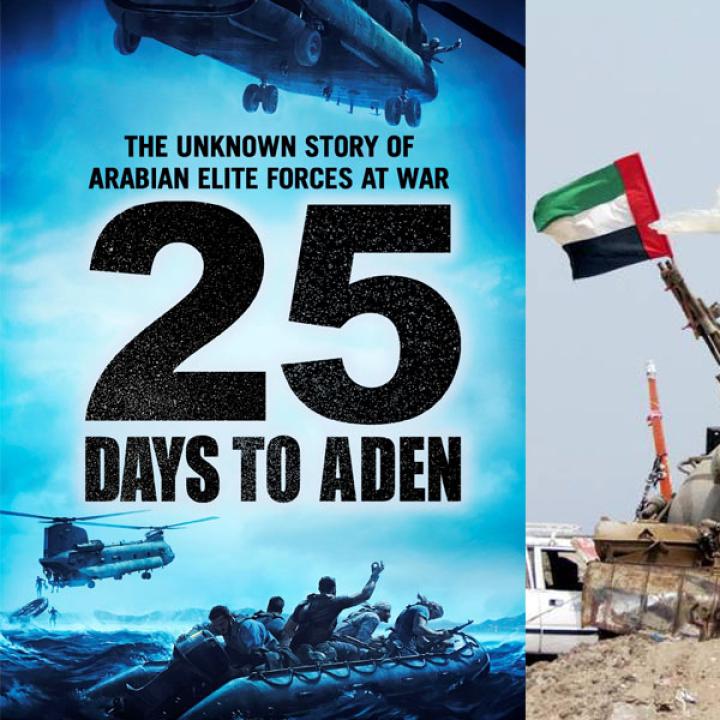 An in-depth look at the dramatic campaign by Arab special forces and Yemeni tribesmen to liberate a crucial port city.
In March 2015, the outcome of an overlooked but vital war hung in the balance. The strategic Yemeni city of Aden—once the world's busiest port—had been invaded by a mixture of Iran-backed Houthi mountain fighters and armored units led by Ali Abdullah Saleh, the deposed president who had ruled the country for decades by playing enemies against each other. If they seized Aden, their coup against the UN-backed government would be complete, and Iran would have a new proxy capable of disrupting a vital Red Sea chokepoint.
Opposing the invaders was a ragtag force of surviving loyalist army units and ill-equipped local civilians. Yet as Houthi forces clawed their way into the city, a new player entered the fray: a ten-nation coalition thrown together in just one week and tasked with launching perhaps their biggest military operation ever.
In his new book 25 Days to Aden, published by Profile Editions, Washington Institute military expert Michael Knights tells the largely unknown story of this crucial operation, which was conducted against a dramatic backdrop of towering volcanic cliffs, Victorian monuments, beach resorts, and dense urban alleys. Based on years of direct conversations and embedded moments with the combatants on the ground, the book offers a gripping account of how forces from the United Arab Emirates and other nations fought "a ghost from the mountain, next to the world's most important seaway."
Order 25 Days to Aden on IndieBound.com
Order 25 Days to Aden on Amazon.com
For review copies and all publicity enquiries, please contact: