Interviews and Presentations
Understanding Israel's Election Results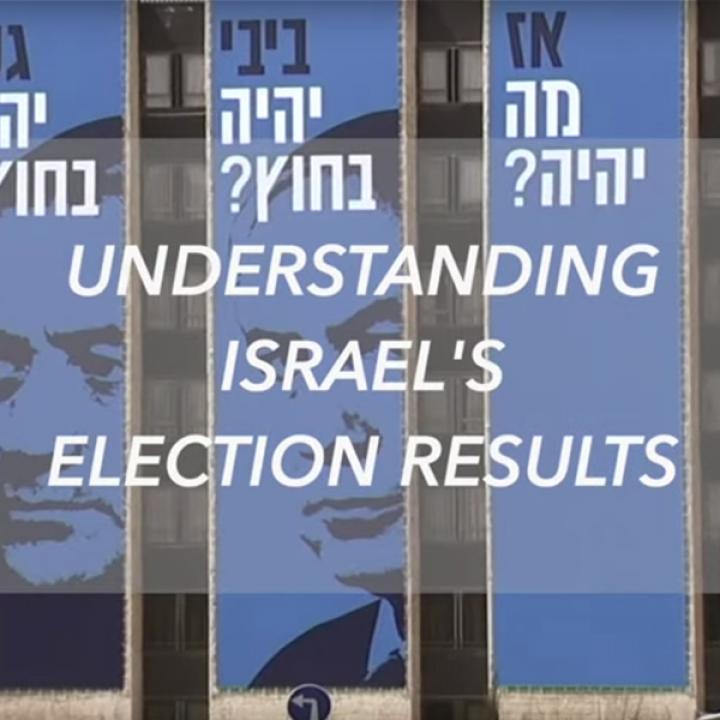 Israel's 2019 election proved to be one of the most hotly contested races in recent memory.
In a new Washington Institute video, Ziegler Distinguished Fellow David Makovsky and William Davidson Distinguished Fellow Ambassador Dennis Ross discuss their takeaways from this controversial election season and its implications for U.S.-Israel relations.
The Institute experts explain why this election was so razor-thin; why the Labor Party fared so poorly; what Benny Gantz's Blue and White Party could have done differently; and how Prime Minister Binyamin Netanyahu will balance the forthcoming Trump peace plan with his campaign promise to annex parts of the West Bank.
FEATURED IN THIS VIDEO
Ambassador Dennis Ross is counselor and William Davidson Distinguished Fellow at The Washington Institute for Near East Policy. Ross was a Middle East policymaker in five presidential administrations in both political parties. For more than twelve years, Ambassador Ross played a leading role in shaping U.S. involvement in the Middle East peace process, including in the 1995 Interim Agreement, the 1997 Hebron Accord, and the 1994 Israel-Jordan Peace Treaty.
David Makovsky  is the Ziegler Distinguished Fellow at The Washington Institute and director of the Project on Arab-Israel Relations. He is a former senior advisor to the U.S. Special Envoy for Israeli-Palestinian Negotiations and a renowned expert in Israeli politics and in territorial solutions to the Israeli-Palestinian conflict.
Their newest book, Be Strong and of Good Courage, will be released in September 2019.
DAVID MAKOVSKY PREVIEWED THE ELECTIONS IN THIS MARCH PODCAST