Turkey's Historic May 14 Elections: What to Expect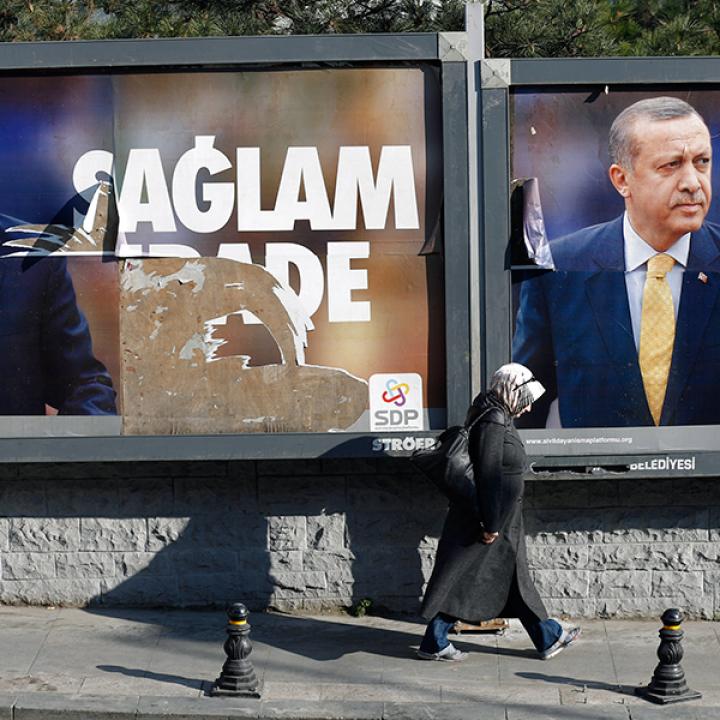 Watch an expert webcast as scholars and journalists preview Turkey's historic 2023 elections and their implications for Turkish policy, the wider Middle East, and Washington's relationship with Ankara.
On May 14, Turkey's citizens will cast ballots for both president and parliament in the most critical contests in decades. Polls show a neck-and-neck race between two main camps: Erdogan's People's Alliance and the Nation's Alliance bloc led by Kemal Kilicdaroglu. If Erdogan loses, will he step aside, or will he remain at the helm for life, folding the country's remaining independent institutions under his control? If he wins, how will victory affect his transactional brand of foreign policy? Alternatively, what might Washington and Europe expect from a Kilicdaroglu presidency?
To discuss these and other issues on the eve of the vote, The Washington Institute hosted a virtual Policy Forum with Seren Selvin Korkmaz, Emre Peker, Ragip Soylu, and Soner Cagaptay, author of the new Institute paper "Turkey's Pivotal 2023 Elections: Issues, Potential Outcomes, and What Comes After."
Soner Cagaptay is the Beyer Family Fellow at The Washington Institute and director of its Turkish Research Program. His numerous publications on Turkish policy include the 2021 monograph A Sultan in Autumn: Erdogan Faces Turkey's Uncontainable Forces.
Seren Selvin Korkmaz is executive director of IstanPol, a political research institute in Istanbul. She is also a nonresident fellow with the Middle East Institute and a researcher with the Stockholm University Institute for Turkish Studies.
Emre Peker is director for Europe at the Eurasia Group consultancy. Previously, he covered Turkey, NATO, and related issues for the Wall Street Journal, contributing to the team that produced Pulitzer Prize-nominated stories on the 2016 coup attempt and its aftermath.
Ragip Soylu is the Turkey bureau chief for Middle East Eye. Previously, he worked as a correspondent for the Turkish media outlets Daily Sabah and ATV, based in Washington and London.
The Policy Forum series is made possible through the generosity of the Florence and Robert Kaufman Family.