Turkey's Growing Ukrainian and Russian Communities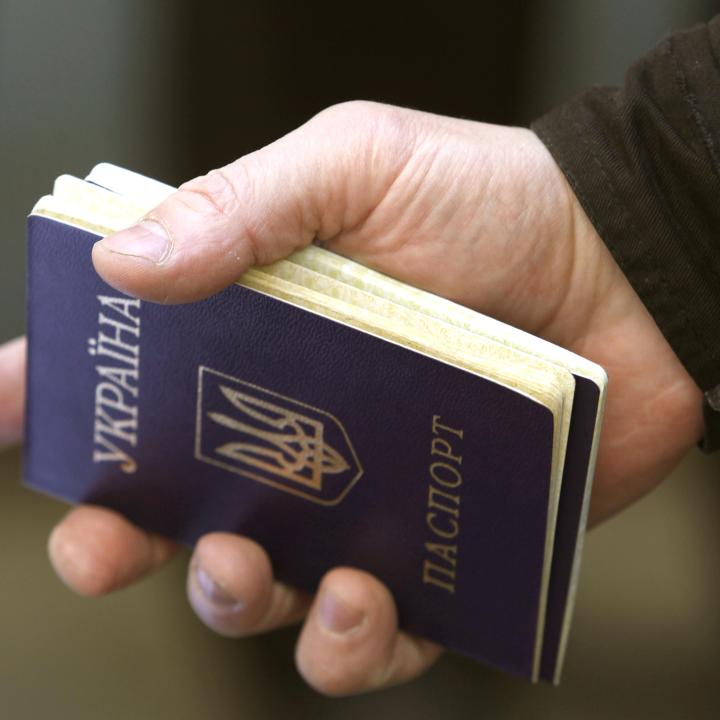 For nationals on both sides of the fight, the Ukraine war has transformed Turkey from a popular summer destination to a longer-term safe haven or permanent home on the Mediterranean.
Since the 1990s, Turkey has become a major destination for tourists and migrants from Ukraine, Russia, and other former Soviet states. Yet Russia's 2022 invasion of Ukraine set into motion an even greater wave of migrants from both countries. Those fleeing the crisis have used myriad channels to enter and remain in Turkey, from obtaining "golden visas" to applying for protection. Going forward, their presence could have a sizable effect on future socioeconomic ties between the three countries.
Ukrainians and Russians in Turkey Before 2022
During the Cold War, Turkey and the USSR had little interpersonal exchange—in 1964, for example, government data shows that only 414 Soviet visitors came to Turkey. In the decades following the Soviet collapse, however, Turkey became a major destination due to its tourism infrastructure and geographic proximity.
According to the Turkish Ministry of Interior and the Turkish Statistical Institute (TUIK), the yearly influx of Russian tourists rose steadily from 1.3 million in 1996 to 7 million in 2019, the highest number among all nationalities. Ukrainians have similarly flocked to Turkey (especially in the summer), from 93,794 visitors in 1996 to 1.5 million in 2019.
Over the past two decades, this growing influx has begun to reshape the social fabric of Turkey's destination cities. Russian became a prevalent language in the key tourist city of Antalya, leading many employees in the Turkish tourism sector to attend language schools in Russia. The number of marriages between Turks and individuals from Russia or Ukraine increased as well. According to TUIK, the two nationalities made up a combined 10.1% of foreign spouses by citizenship as of 2016. Additionally, 10,117 Russians and 7,575 Ukrainians had been granted residence permits by 2012, enabling longer stays for non-tourism purposes.
Ukrainian and Russian Influx During the War
Ankara's policy toward the war can be summarized as "pro-Ukraine but not anti-Russia." In line with this approach, it has allowed individuals from both countries to seek temporary or permanent refuge within its borders since last year.
By September, Turkey was hosting at least 145,000 Ukrainian refugees. That number has since fallen to 46,000, with most refugees located in big cities (e.g., Istanbul, Izmir, Ankara) and coastal provinces (Antalya, Mugla). Around 7,130 have applied for asylum. As seen in other host countries, most of the former registered refugees likely returned to Ukraine or left for other destinations, but a portion of them obtained alternative status (e.g., short- or long-term residence permits) or found other ways of staying in Turkey (see the "golden visa" discussion below).
Ankara has simultaneously kept its doors open to a greater influx of Russian migrants during the war, including individuals seeking to avoid sanctions, escape Vladimir Putin's government, or move their lives and assets overseas. Among them have been affluent Russians (e.g., the oligarchs Roman Abramovich and Dmitry Kamenshchik) and various dissidents, from renowned journalists to individuals associated with Russian opposition leader Alexei Navalny's Anti-Corruption Foundation.
Golden Visas and Passports
For Russians and Ukrainians alike, the most common path to secure a longer or permanent stay in Turkey has seemingly been the "golden visa" option, wherein the government grants residence permits or citizenship in exchange for large investments. For example, to become eligible for a Turkish passport via this path, applicants are required to store at least $500,000 in Turkish banks or state funds, purchase the same value in government bonds, or create at least fifty jobs in Turkey. Alternatively, purchasing real estate worth at least $400,000 enables an applicant to quickly secure Turkish citizenship, in some cases within 120 days.
Foreigners can also take three other paths—purchasing real estate at a lower value, setting up a business in Turkey, or investing a lesser amount determined by the Council of Ministers—to obtain short-term residence permits for up to five years with the option to renew. Once short-term residents (not asylum seekers) complete seven years of consecutive, lawful presence in Turkey, they become eligible to pursue citizenship.
Short-Term Residence Permits
According to the Turkish Presidency of Migration Management (GIB), 40,872 Ukrainians currently hold short-term residence permits there. This figure was 46,804 at the end of 2022, mirroring the drop in refugee numbers since September. GIB did not release data on Ukrainian short-term permits before the war, since Ukrainians were not one of the top ten nationalities to hold that status until 2022. They are now ranked tenth, down from ninth place last year.
Russians have moved even higher on that list. Before the Ukraine invasion, Iraq sent by far the most short-term residents to Turkey, while Russia came in fifth. In 2022, however, Russians skyrocketed from about 4.8% of Turkey's total short-term residents to over 10%. Currently, 145,092 Russians hold that status, a slight decrease from 145,715 in 2022. This drop was likely caused by large numbers of wealthy Russians acquiring Turkish passports and then either relocating to third countries or returning home with the ability to enter Turkey at will.
Real Estate Purchases
According to data from TUIK, Ukrainian home purchases in Turkey experienced a dramatic spike of 106.4% between 2021 and 2022, increasing from 1,246 houses to 2,572. This growth will likely continue in 2023, with 1,540 houses already sold to Ukrainian buyers as of May.
Russian house purchases have likewise increased during the war. Among foreign buyers, Russians purchased the third-highest number of homes in 2019-2021, behind Iranians and Iraqis. Yet they topped the list in 2022, making up almost 25% of total foreign purchases (rising from 5,379 houses in 2021 to 16,582 in 2022, an increase of 208.3%). And as of last month, they had bought another 5,723 houses, indicating that the wartime spike will continue in 2023.
The growth in Russian and Ukrainian real estate purchases has raised domestic demand dramatically, causing many Turks to be priced out of the areas in question. For example, in Antalya—the capital of Turkish beach tourism—rent prices have increased by over 300% in some cases. According to the Antalya Chamber of Commerce and Industry, roughly seven out of every ten rental customers there are now Russian or Ukrainian.
Conclusion
Historically, Turkey has been a destination for immigration from parts of Europe, including former Ottoman territories in the Balkans and around the Black Sea. Russian and Ukrainian migration is a relatively new phenomenon there (apart from the influx of "White Russians" after the 1917 revolution, many of whom later moved on to the United States or Western Europe). Now that both nationalities are visiting Turkey in larger numbers and laying down socioeconomic roots, they could build up sizable Slavic communities there over time—a development that would add to Turkey's diversity while also building bridges between all three countries.
Sude Akgundogdu and Collin Trissel are research assistants in The Washington Institute's Turkish Research Program.