Turkey Sanctions: Navigating a Historic Bilateral Crisis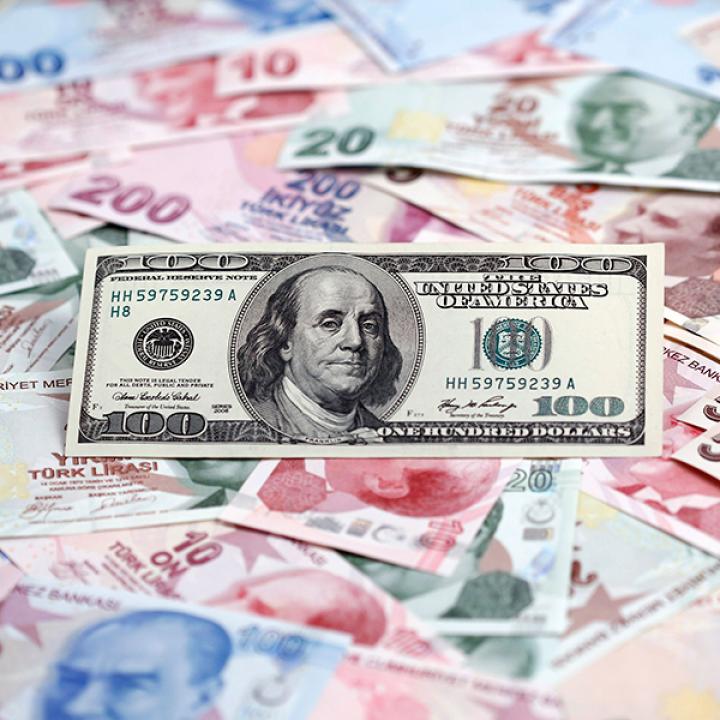 Three experts examine the past drivers and near-term consequences of Washington's rapidly escalating diplomatic conflict with Ankara.
On August 16, Amanda Sloat, Max Hoffman, and Steven Cook addressed a Policy Forum at The Washington Institute. Sloat is a Robert Bosch Senior Fellow at the Brookings Institution's Center on the United States and Europe. Hoffman is the associate director of national security and international policy at the Center for American Progress. Cook is the Eni Enrico Mattei Senior Fellow for Middle East and Africa Studies at the Council on Foreign Relations. The following is a rapporteur's summary of their remarks.
AMANDA SLOAT
The detention of U.S. citizen Andrew Brunson was only the latest in a long list of bilateral grievances between Ankara and Washington. On the Turkish side, officials have domestic security concerns about U.S. cooperation with the Syrian Kurdish People's Defense Units (YPG), an offshoot of Ankara's domestic nemesis, the Kurdistan Workers Party (PKK). They are also worried that Halkbank, a major Turkish financial institution, may be heavily fined for violating sanctions against Iran. And they remain on edge about Washington's refusal to extradite Fethullah Gulen, whom many Turks blame for the failed 2016 coup.
On the U.S. side, some question whether Turkey is still a reliable ally. In their view, if Ankara procures both the Russian S-400 missile defense system and U.S. F-35 fighter jets, then critical U.S. military data could be leaked to Moscow once the two systems are integrated together. Another concern is the decline of rule of law in Turkey. President Recep Tayyip Erdogan is seemingly resorting to hostage diplomacy, with authorities arresting U.S.-Turkish dual nationals and three local hires working for the American foreign mission.
Until recently, the downslide in relations seemed like it might come to an end amid several positive developments: Secretary of State Rex Tillerson's February visit to Turkey culminated in bilateral working groups to address various concerns; a roadmap for easing tensions around the Syrian town of Manbij was declared in June; charges were dropped against eleven of the seventeen Turkish bodyguards who took part in a public melee during Erdogan's May visit to Washington; the FBI reportedly initiated an investigation into Gulen; and the Trump administration managed to keep Congress from implementing sanctions on Turkey. Yet this trajectory changed when Ankara refused to release Brunson, an American pastor accused of sedition and other crimes. In response, the White House adopted a harder line on Turkey than even Congress had proposed.
With U.S. relations in crisis, Erdogan may be pivoting to other allies. Qatar gave Turkey a $15 billion loan this week, and Ankara is moving forward with efforts to normalize relations with the Netherlands and Germany. The EU may decide to upgrade its customs union with Turkey, perhaps pressuring the government to implement much-needed reforms in exchange for economic incentives.
As for future relations with Washington, officials should keep in mind that countries are bigger than their leaders, and Turkey is bigger than Erdogan. Bilateral military dialogue remains strong and could serve as a bridge for repairing and expanding the alliance in the future. All of this comes down to the amount of economic pain Erdogan is willing to stomach while he tries to use Brunson as a political bargaining chip.
MAX HOFFMAN
Turkey is in the midst of an economic crisis. Its central bank could alleviate this stress by raising interest rates, but the institution no longer has the autonomy needed to overrule Erdogan's objections to the move.
Much of the ruling Justice and Development Party's domestic legitimacy has been built on economic growth fueled by construction projects, which in turn depended on loans and other credit. Beginning in the 1990s, Erdogan built an extensive patronage system as mayor of Istanbul by handing such projects to his cronies, and he realizes that these and subsequent debts are coming due. Foreseeing the economic crisis as early as 2013, he focused on blaming the West for this downturn, even though his own efforts to flout the rule of law, bureaucracy, and fair competition played a major role in turning investors away.
Yet the United States has also created problems in the relationship by adopting a seemingly bipolar stance toward Turkey. While the Defense Department stuck with its traditionally restrained approach, the White House swung between reaching out to Ankara and announcing sanctions and harsh warnings via Twitter. Going forward, the State Department will likely advise President Trump that he has made his point and built credibility for future U.S. warnings, so he should refrain from further action and give Erdogan the opportunity to save face. In all likelihood, however, Trump's next shoe will drop prior to Brunson's next hearing on October 12. Given the uncertain outcome of this crisis, the U.S. government needs to develop a contingency plan for losing Turkey as an ally.
A large fine for Halkbank's violation of Iran sanctions would be particularly devastating to both the Turkish financial sector and investor confidence. An IMF bailout would be a tough sale in Washington, since U.S. officials have been warning Ankara about its financial problems for years now. European governments are unlikely to offer such help either—besides being preoccupied with financial problems in Italy, Greece, and Spain, they also face the moral dilemma of whether to bail out a strongman.
On top of all this, Ankara is still struggling under the burden of 4 million Syrian refugees. If the Assad regime retakes the rebel stronghold of Idlib, another 3.5 million would likely flee to Turkish-controlled safe zones or Turkey itself, with potentially catastrophic effects on the country's stability.
In geopolitical terms, all of these pressures will likely push Erdogan even further toward confrontation rather than reconciliation. He constantly states that the world is bigger than "the five" (referring to the permanent members of the UN Security Council), and that the United States is in decline. His support base of conservatives and nationalists agrees, arguing that Turkey needs to thrust itself into global power status. This dangerously fervent brand of nationalism has backed Erdogan into a corner, and he needs a face-saving way out.
STEVEN COOK
President Trump's dramatic shift in Turkey policy is a welcome one; in fact, he should place even more public pressure and tariffs on Ankara. The problem with the relationship is not the personalities of Trump and Erdogan, but rather the fact that the glue holding the two countries together for decades—the Cold War—has disappeared, leaving Ankara with motivations and priorities that do not align with Washington's. Turkey was once thought to be a strategic model, a force for peace and stability in the region. Over the past ten years, however, Washington has talked about Turkey as if it were a strategic ally even when it did not act as such. Today, Ankara only creates headaches for U.S. policymakers and should no longer be considered such an ally.
It is difficult to make a case for retaining close relations given the many differences between the two countries: Turkey opposes U.S. sanctions against Iran, is trying to buy missiles from Russia, poses a threat to U.S. interests in Syria, has become a patron of Hamas, and has been increasingly aggressive toward Greece since 2016. The list goes on: fifteen to twenty Turkish Americans remain under arrest; the Halkbank case was the world's largest scheme for evading Iran sanctions; Turkish courts and media are no longer independent; and polls indicate that 80 percent of Turks believe the United States was complicit in the 2016 coup attempt and the current economic breakdown.
These problems could have repercussions on a number of looming political and economic decisions. Regarding the prospect of an IMF bailout, the Senate Foreign Relations Committee has already agreed to oppose any such assistance as long as Turkey continues to detain Brunson and others. This is one of the very few issues capable of mustering bipartisan support in a deeply divided Congress—a fact that should trouble Ankara.
Regarding NATO, there is no mechanism for throwing Turkey out of the alliance, and even if it left voluntarily, the sky would not fall. The above list of bilateral problems shows that there is little more Ankara could do to complicate U.S. policy if it were no longer a NATO member.
Regarding Ankara's latest charm offensive in Europe, EU governments are unlikely to side with Washington in pressuring Erdogan. The stakes are a lot higher for Europe than they are for the United States, since an unstable Turkey would create major headaches for the EU.
This summary was prepared by Egecan Alan Fay.