A Tale of Six Tribes: Securing the Middle Euphrates River Valley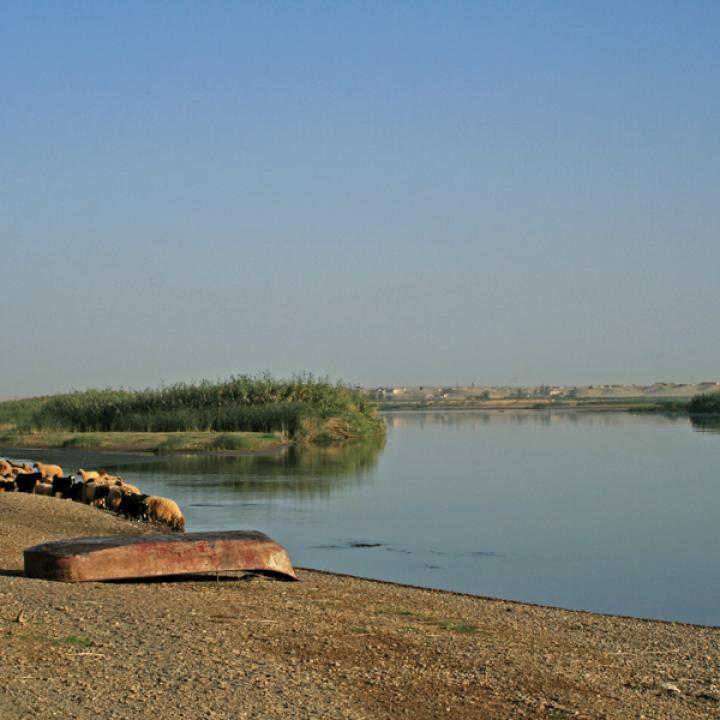 THE ISLAMIC STATE is now largely defeated militarily, with the U.S.-backed Syrian Democratic Forces taking the eastern bank of the Euphrates River and a mosaic of largely Iran- and Russia-supported Assad-regime forces taking areas west of the river. As anti-IS operations wind down and the Trump administration considers its options in eastern Syria, the challenge of how to win over the settled Arab tribes of the Middle Euphrates River Valley remains vital to ensuring that the Islamic Stateis ultimately defeated, and that Iran does not fill the vacuum, thereby setting off an even greater Middle East conflict.
THIS NEW POLICY NOTE, published anonymously for security reasons and edited by Andrew J. Tabler, is based on interviews with a number of tribal figures from six of the largest extended tribal confederations in the Middle Euphrates River Valley: Walda, Afadla, Sabkha, Busaraya, Baggara, and Ougaidat. The answers indicate that the United States and its allies can win sympathy from the tribes by acting consistently and committing to stabilization and reconstruction. Washington also has some room to capitalize on anti-Iran sentiment among the settled tribes, although the Assad regime continues to hold many cards for luring tribes away from the U.S.-supported SDF.
THE EDITOR
Andrew J. Tabler is the Martin J. Gross fellow in the Geduld Program on Arab Politics at The Washington Institute, where he focuses on Syria and U.S. policy in the Levant. He is the author of the much-acclaimed In the Lion's Den: An Eyewitness Account of Washington's Battle with Syria (Lawrence Hill Books, 2011).