Interviews and Presentations
Settlements and Solutions
Is It Too Late for Two States?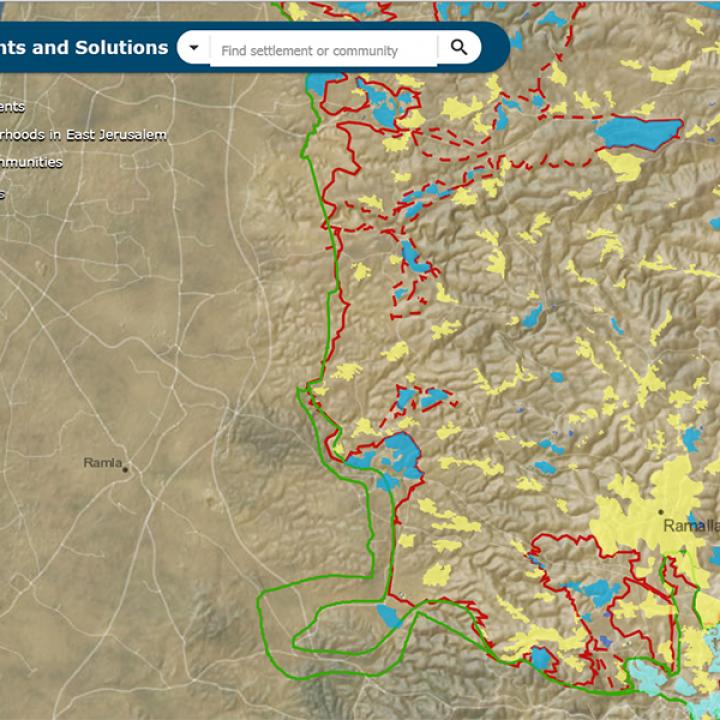 Explore the geography and demography of Israeli settlements in this first-of-its-kind interactive mapping tool.
Is a two-state solution still possible for Israelis and Palestinians? Part of answering this question requires understanding the geographic distribution of Israeli settlements in the West Bank. The Washington Institute's interactive project, Settlements and Solutions, is a first-of-its-kind web-based geographic database that provides users engaged with the issue of the Israeli-Palestinian conflict a reliable source to explore Israeli settlements in the West Bank. This tool details the geographic delineation of settlement activity, thereby allowing its users to understand the importance and context by which the settlement activity occurs.
Users of this mapping tool can explore settlement geography and demography and decide for themselves whether, given the circumstances on the ground, a two-state solution is still possible. Originally created in November 2017, the tool has since been updated to show the territorial and demographic ramifications of the Trump administration's January 2020 peace plan.
Explore Settlements and Solutions in the embedded interface above, or access it in full widescreen format.