Saudi Prisoner Diplomacy During the Ukraine War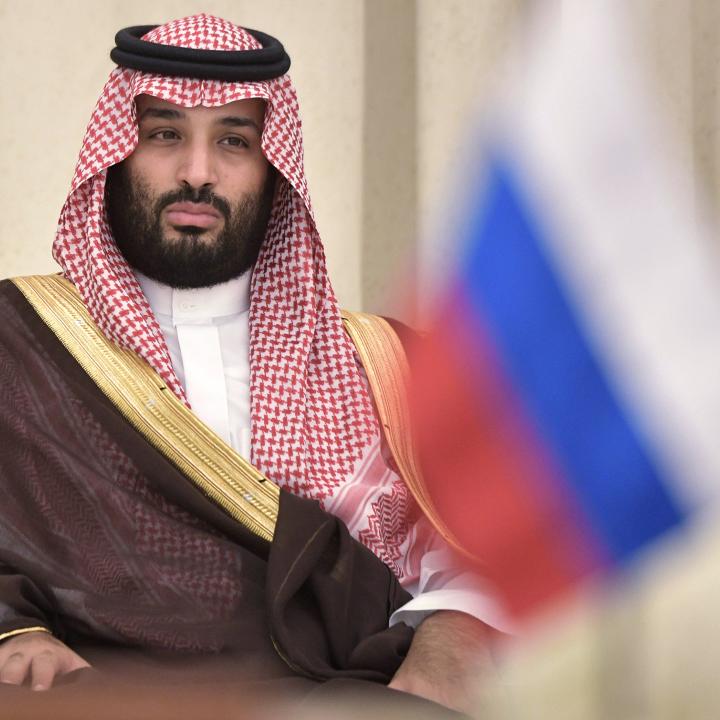 Washington and Riyadh once again seem unable to keep their misunderstandings private, but the Saudi crown prince has proven his ability to mediate certain U.S.-Russian disputes if called on.
On December 8, Washington and Moscow conducted a prisoner swap in which WNBA star Brittney Griner was returned to the United States in exchange for Russian arms dealer Viktor Bout. Griner had been detained since February for a minor drug offense; Bout was more than a decade into a long U.S. sentence on terrorism, conspiracy, and weapons smuggling charges. After the exchange, Saudi Arabia and the United Arab Emirates issued a joint statement noting that Griner's release had been mediated by their respective leaders, Crown Prince Muhammad bin Salman (aka MbS) and President Muhammad bin Zayed (aka MbZ). Yet the White House soon refuted this assertion, raising questions about what actually occurred.
Riyadh's account of the prisoner negotiations was its latest attempt to leverage its simultaneous partnerships with Washington and Moscow toward a wider goal: getting involved in diplomacy surrounding the Ukraine war. Throughout the conflict, MbS has tried to balance these relations and keep lines of communication open with Russia, Ukraine, and the U.S.-led coalition supporting Kyiv. During phone calls with Vladimir Putin and Volodymyr Zelensky just one week after Russia's invasion, MbS offered to mediate between the two nations, and he has repeated that offer on multiple calls since then.
Although the Saudis have little chance of mediating a broader de-escalation anytime soon, MbS has succeeded at prisoner diplomacy. Between April and September, he was personally involved in secret talks surrounding the release of ten prisoners of war detained in Russia, including two Americans. After months of backchannel negotiations between him, Russian oligarch Roman Abramovich, and Ukrainian parliamentarian Rustem Umerov, these prisoners were sent to Riyadh and then returned to their home countries on a private jet. The backchannel was tied to a separate negotiating track mediated by Turkish president Recep Tayyip Erdogan. Riyadh's track focused solely on releasing captured foreign fighters, while Ankara's track encompassed other types of prisoners. Both agreements were implemented on September 21; in all, Ukraine freed 55 prisoners and Russia freed 215.
These mediation efforts earned MbS thank-you messages from Putin and various Western officials, including Zelensky, U.S. secretary of state Antony Blinken, and U.S. national security advisor Jake Sullivan. When Saudi foreign minister Prince Faisal bin Farhan was asked if MbS took part in the negotiations as a way of rehabilitating his reputation in Washington and other capitals, he responded, "That didn't factor into it. I think that's a very cynical view." He added that MbS "was able to convince President Putin that this is a humanitarian gesture." Regardless of the crown prince's motivations, the successful prisoner mediation showed that his relationships with all of the parties can pay off in high-stakes negotiations—and enhance his diplomatic standing in the process.
So What Was the Gulf Role in the Griner Swap?
When Griner was freed from Russian captivity, Riyadh and Abu Dhabi's joint statement noted that "the success of the mediation efforts was a reflection of the mutual and solid friendship" their two countries share with the United States and Russia. Yet what was the actual scope of their efforts?
The UAE certainly helped at the implementation stage—the December 8 swap was conducted at an air base in Abu Dhabi. In addition, MbZ reportedly raised Griner's case when he met with Putin in St. Petersburg on October 11, after Emirati officials consulted with the Biden administration in advance.
Riyadh's involvement is less clear. The Saudi foreign minister stated that MbS made a "personal intervention to facilitate the release" of Griner, but U.S. statements have cast doubt on that role. And while Saudi officials were present for Griner's exchange in Abu Dhabi, no other details have been released about the kingdom's role in implementing the swap. Unlike MbZ, MbS has not met with Putin in person since the start of the Ukraine war.
Meanwhile, when White House press secretary Karine Jean-Pierre was asked about Gulf involvement in the deal, she told reporters, "The only countries that negotiated this deal were the United States and Russia...There was no mediation needed." Similarly, U.S. media coverage of the negotiations did not mention any Saudi or Emirati role outside of Abu Dhabi hosting the swap itself and MbZ visiting Russia. In essence, the Biden administration has framed Riyadh's involvement in Griner's release as less significant than its role in the September prisoner release, while the Saudis have depicted themselves as key players in both deals.
Why Does Saudi Mediation Matter?
As with their previous friction over energy production, defense commitments, and human rights issues, the Biden administration and Riyadh once again seem unable or unwilling to keep their disagreements and misunderstandings private. Yet despite their differing public statements on Griner's release and their broader bilateral difficulties, MbS proved in September that his diplomatic channels with Russia, Ukraine, and the United States can be useful for thorny problems such as prisoner exchanges. He remains one of few world leaders—alongside MbZ and Erdogan—who has both the desire and access needed to navigate the limited diplomatic openings in the Ukraine war. These traits, coupled with his ambitious approach to foreign policy and refusal to overtly take sides in the conflict, make him a potentially effective middleman. The question is whether Washington will need (or want) his help with any future negotiations.
Bennett Neuhoff is a research associate in The Washington Institute's Koret Project on Arab-Israel Relations.