The Role of the Military in Russian Politics and Foreign Policy Over the Past 20 Years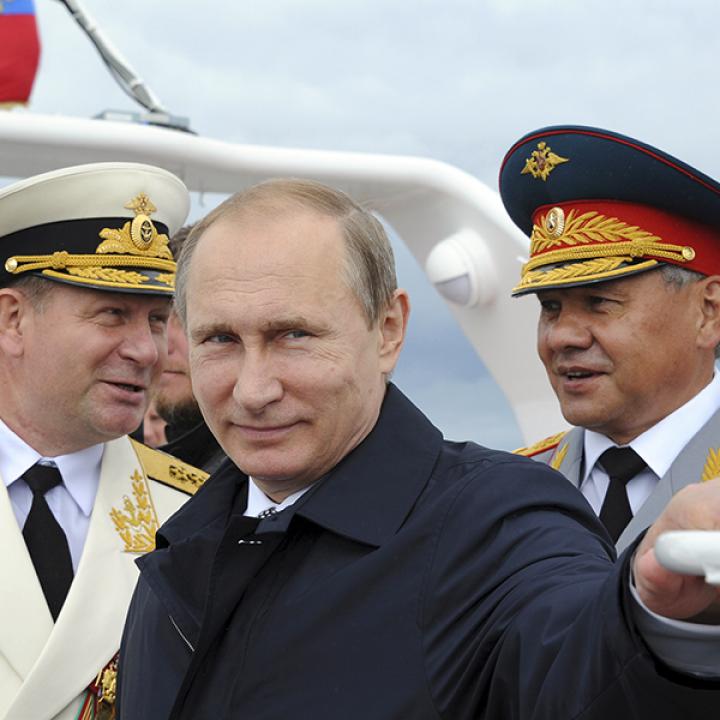 The Kremlin's interventions in Syria and elsewhere are just one part of its society-wide efforts to bolster Putin's domestic standing via the security sphere.
The Vladimir Putin regime has framed the Russian national idea in terms of security and militarization, both domestically and internationally. This unifying vision emerged as a reaction against the 1990s and blended together a cultivation of militant and anti-Western patriotism, Soviet nostalgia, and religious orthodoxy. Emphasis on the cultivation of youths has been another key defining feature of these efforts. This vision required a growing Russian presence regionally and globally, which in turn necessitated restoration of Russian military power. It resulted in growing self-confidence, internal repressions, and external military interventionism. There are glimmers of hope, but the Putin regime has shown that it will fight to stay in power, and the cult of militarization that has permeated multiple aspects of Russian society will influence the country's uncertain future...
To read the full article, download the PDF above or visit the website of FPRI's Orbis journal.