Rising to Iran's Challenge:
GCC Military Capability and U.S. Security Cooperation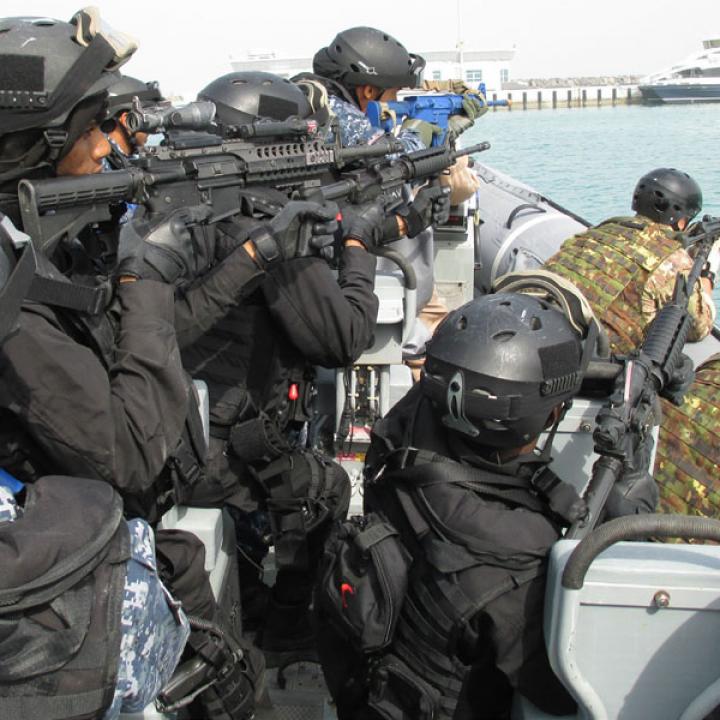 At a time of declining U.S. military spending and growing concern about Iran's hegemonic ambitions and nuclear intentions, the Gulf Cooperation Council states continue to view the U.S. military as the hub of their security efforts. How can Washington help bolster Gulf defenses against Iran without exacerbating military tensions, destabilizing the region, or completely remaking the institutions and relationships it has worked so hard to build in the past?
In this Policy Focus, defense expert Michael Knights explains why partnering with multiple GCC states on the most crucial missions and niche capabilities is the most cost-effective way to maintain stability in the Gulf. After detailing the strides that regional militaries have already taken in areas such as missile defense, infrastructure protection, and naval warfare coordination, the paper describes how the United States can encourage GCC decisionmakers to prioritize collective and individual efforts that will best keep Iran in check.
THE AUTHOR
Michael Knights is a Lafer fellow at The Washington Institute, specializing in the military and security affairs of Iraq, Iran, Libya, Yemen, and the Gulf states. He has undertaken extensive research on lessons learned from U.S. military operations in the Gulf since 1990. He earned his doctorate at the Department of War Studies, King's College London, with a dissertation on U.S. military operations in the Gulf, and has worked as a defense journalist for the Gulf States Newsletter and Jane's Intelligence Review.