A New President for Lebanon?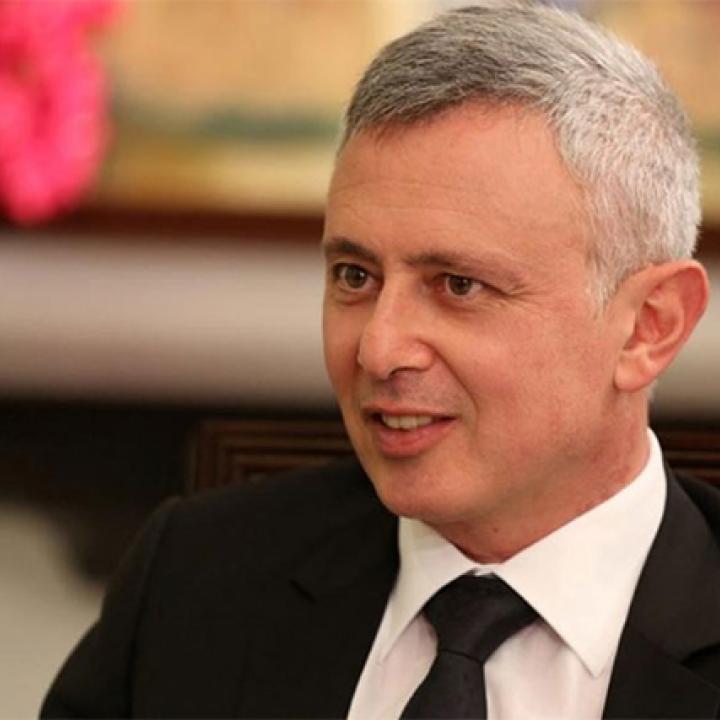 The reported frontrunner has close ties to the Syrian regime, so his selection may not help mitigate sectarian tensions as hoped.
After eighteen months without a president, the Lebanese parliament appears poised to elect a new chief executive. According to reports that would confirm weeks of quiet speculation, Lebanon's divided political elites have settled on Sleiman Frangieh, a longtime Maronite Christian representative from Zgharta and a former minister. The arrangement comes just weeks after twin Islamic State suicide bombings in a Shiite suburb of Beirut killed 40 and wounded over 200, Lebanon's first major terrorist incident in nearly a year.
The fifty-year-old scion of a prominent political family, Frangieh was first elected to parliament in 1991 as leader of the Marada Party. While he is often described as an effective local politician -- if not a ward boss -- he lacks the national standing of other prominent Christian leaders such as Michel Aoun of the Free Patriotic Movement (FPM) and Samir Geagea of the Lebanese Forces (LF). Yet the dynamics of the prolonged political impasse apparently helped Frangieh surface as the frontrunner, as did the arcane sectarian system under which a two-thirds parliamentary majority is needed to elect a Christian as president.
Rhetorically, at least, the Shiite militia Hezbollah -- which entered a political alliance with the FPM in 2006 -- has been backing Aoun, who heads the largest Christian party. But his candidacy was staunchly opposed by the so-called March 14 coalition led by Saad Hariri's Future Movement and Geagea's LF, which saw the octogenarian Aoun as a demagogue and deemed him too sympathetic to Hezbollah to serve as a "national leader."
Given this antagonism toward Aoun, Frangieh's reported emergence as a "compromise" candidate is somewhat surprising. During the 1975-1990 civil war, a young Frangieh was brought to Syria after his family was massacred by a rival Christian militia. There, he was "taken under the wing of Basel Assad," eldest son of the Syrian president, as one family genealogy website put it. Since then, Frangieh has maintained his close relationship with Basel's brother Bashar and the rest of the ruling clique in Damascus -- one of Hezbollah's leading allies.
In exchange for accepting Frangieh, insiders say that Hezbollah has offered March 14 the premiership, a Sunni post that could go to Hariri should he decide to return from his self-imposed two-year exile. The deal also reportedly means that the current electoral law -- which brought slim March 14 majorities to parliament in 2005 and 2009 -- will not be modified prior to the next elections.
Negotiated by the leaders of Lebanon's Sunni, Shiite, and Druze communities, the deal no doubt received the blessing of Saudi Arabia and Iran, the principal external backers of the Future Movement and Hezbollah, respectively. Many in the region would no doubt view Frangieh's selection as a huge concession from Riyadh.
Yet it is unclear to what degree Lebanon's other Christian leaders have been consulted about the decision. Frangieh's presumed six-year term would all but assure that Aoun will never become president. The choice would also rankle Geagea, who has been the country's most consistently anti-Assad politician since the 2005 assassination of former prime minister Rafiq Hariri.

With Lebanon hosting 1.5 million Syrian refugees and facing the specter of renewed domestic terrorism, the urgency to fill the presidency was understandable. Governmental paralysis has worsened since May 2014, when the post became vacant, and local sectarian tensions have spiked amid Hezbollah's deployment of thousands of militiamen to Syria. Nevertheless, it is unclear how the election of a president so closely affiliated with the Assad regime -- which has killed so many thousands of Sunni Muslims -- will soothe Sunni frustrations in Lebanon. The country is already a principal target of the Islamic State and increasingly threatened by homegrown militancy, so it is difficult to imagine how it would be safer with Frangieh at the helm.
David Schenker is the Aufzien Fellow and director of the Program on Arab Politics at The Washington Institute.