The Middle East's Next Nuclear Power?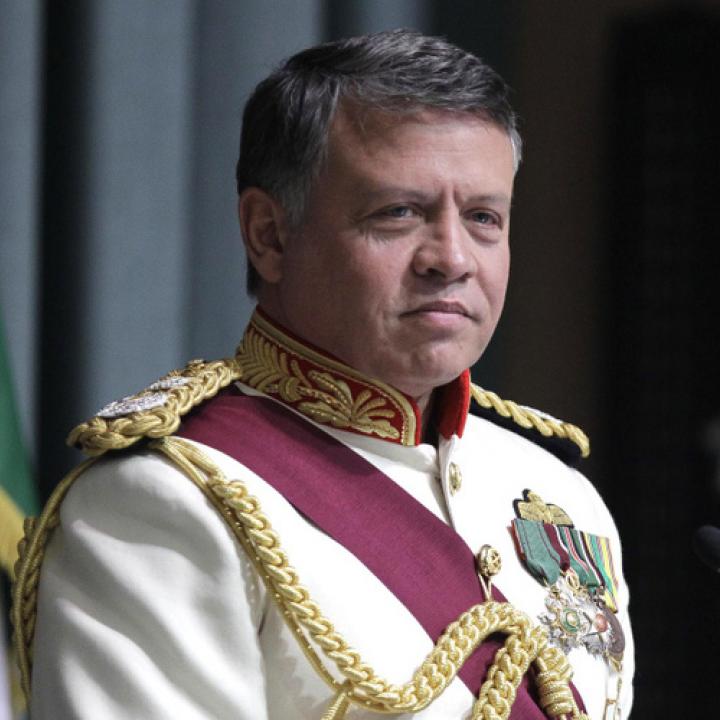 In the face of stiff opposition and ongoing economic and security challenges, Jordan may delay its decision on building nuclear reactors for now, but energy shortages could force its hand in the longer term.
The Kingdom of Jordan has for more than a decade watched near-continuous turmoil swirl around its borders -- an American invasion of Iraq on one side, an Israeli war with Lebanon on another, and a Syrian civil war to the north that has seen ISIL flourish. For much of that decade, while Jordan absorbed refugees and was targeted by terror, it largely escaped the first-hand effects of war itself. Wednesday's news that the Kingdom was prepared to trade a terrorist involved in the worst terrorist attack in Jordanian history, to free one of its pilots captured by ISIL after his F-16 crashed in December, represents a new chapter in Jordan's perpetual struggle against the militants on its borders. Over all of these regional challenges has hung another dark cloud -- the fear, uncertainty, and tension that's sprung from Iran's secret nascent nuclear program.
And yet even as Western attention has focused all around Jordan -- and especially on the nuclear negotiations with Iran -- in a little-noticed series of moves, the Kingdom's been edging closer to going nuclear itself. In fact, the Kingdom of Jordan, Washington's most reliable Arab partner, is the latest Middle Eastern state considering nuclear energy that is refusing to relinquish its right to enrich.
That "right to enrich" uranium has proved to be one of the key sticking points in the Iran nuclear talks and was at the top of the list of why Washington and Tehran missed and subsequently extended their late November deadline to reach an agreement regulating the theocracy's nuclear program.
To prevent proliferation, the US has long held that Middle Eastern states seeking nuclear energy must forego the right to enrich nuclear material. The principle of no-enrichment has underpinned the so-called "gold standard" of US-bilateral nuclear agreements. While this standard does not uniformly apply outside the region -- Washington's 2014 Agreement on Peaceful Nuclear Cooperation with Hanoi included no such stipulation -- in its December 2009 agreement with the US, the United Arab Emirates acquiesced to forego enrichment and reprocessing of spent nuclear fuel.
Jordan and Washington have been discussing nuclear cooperation for some time, but the conversation gained urgency following the 2011 Egyptian revolution -- and the subsequent and repeated destruction of the Sinai natural gas pipeline -- when the Kingdom lost its most consistent source of energy. In 2013, these disruptions resulted in a $2 billion, or nearly 20 percent, budget deficit.
Over the past four years, the Kingdom has increasingly focused on nuclear energy, in particular the construction of two 1000-megawatt power plants, to fill this gap. By 2030, Jordanian officials estimate nuclear power will provide 30 percent of the state's electricity.
Amman's proposed nuclear facilities have met with opposition both at home and abroad. Washington's stated opposition to the program revolves around enrichment. Jordan's resolve to maintain this right has stymied efforts to reach a "123 agreement" governing US international nuclear cooperation. The Kingdom, which has no oil, has significant deposits of uranium ore -- reportedly 35,000 tons or enough to last Jordan 100 years -- and is hoping to commercially exploit the resource.
Israel, too, has taken issue with Jordan's nuclear ambitions, primarily due to concerns about safety. One of Jordan's proposed nuclear plants, at least initially, was slated to be built in the Jordan River Valley, a major earthquake fault line. According to a US diplomatic cable disclosed by WikiLeaks, Israel highlighted these apprehensions during a meeting with Jordanian officials in 2009 -- two years before the Fukushima Daiichi catastrophe -- only to have the Jordanians respond by citing Japan as an earthquake-prone country that builds safe nuclear reactors.
The biggest opposition to Jordan's nuclear project, however, is domestic. It's not difficult to see why. To start, one of the proposed plants is slated to be built in the heartland of the Bani Sakr, Jordan's largest tribe. A charismatic young parliamentarian named Hind al Fayez -- who hails from the tribe and happens to be married to a prominent local environmental activist -- has adopted the no nukes agenda as her cause celebre. In May 2012, she spearheaded a successful vote in parliament to suspend the program.
Among other concerns, Al Fayez questions how a state with such little water will be able to cool a reactor situated more than 200 miles from the shoreline, and whether Jordan has sufficient human capital (i.e., enough nuclear physicists) to safely operate the facilities. She has also expressed dismay with the $10 billion price tag, a sum roughly equivalent to Jordan's total 2013 annual budget.
Refuting the critics is Jordan's Atomic Energy Commission Chair Khaled Toukan, who holds a Ph.D in Nuclear Engineering from Massachusetts Institute of Technology. Toukan is an impressive government advocate for the project.
No access to water, Toukan says, no problem. Like the three nuclear power plants in Palo Verde, Arizona, Jordan will use wastewater from the nearby Khirbat al Samra sewage treatment plant to cool the blistering reactors. The second reactor, closer to the port of Aqaba, will utilize water pumped from the Red Sea -- easing Jordan's water crisis through desalinization.
A dearth of local nuclear technicians? Not for long, says Toukan. The Kingdom is building a research and training reactor, recently established an undergraduate nuclear engineering program, and has sixty-one nationals currently enrolled in graduate programs in nuclear engineering and related fields abroad. As for the financing challenge, according to Toukan, Russia -- which is presently slated to build the reactors -- will fund and own 49.9 percent, leaving the Government of Jordan to finance the remaining and controlling share.
While Toukan's answers are authoritative, they have not yet succeeded in convincing Jordanian skeptics. Perhaps that's because serious safety problems emerged at Palo Verde in 2013. Or maybe Toukan's unsubstantiated 2014 claims before parliament -- that radiation leaks from the Israeli nuclear reactor at Dimona were resulting in increased incidences of cancer in the Kingdom -- have further soured Jordanians on nuclear energy. It's also possible that heightened fears of terrorism fueled by the recent territorial gains by ISIL are dampening enthusiasm for the project.
Last year, Hind Al Fayez said "They'll build that plant over my dead body." A year on, her hostility toward the program has not noticeably diminished.
To be sure, Jordan needs energy. Indeed, the requirement is so acute that months ago the palace ignored significant domestic disapproval and signed up to a 15-year $15 billion deal to procure natural gas from Israel. (Amman has temporarily frozen negotiations as Israel deals with anti-trust concerns in its offshore gas sector). While important, however, the agreement is insufficient to meet the Kingdom's requirements in the decades to come.
In the face of continued foreign and domestic opposition, it isn't clear that Jordan will actually proceed with the nuclear option. Today the Atomic Energy Commission is calling nuclear power "a strategic choice," but with nearly a million Syrian refugees in the Kingdom, a stumbling economy, a rising threat of terrorism on the home front, and a downed Jordanian pilot currently held captive by ISIL, King Abdullah could punt, delaying a decision -- and avoiding confrontation with Washington -- for the indefinite future. Given the ongoing challenges, for the time being at least, no nukes should be a no-brainer for the Kingdom.
David Schenker is the Aufzien Fellow and director of the Program on Arab Politics at The Washington Institute.