Libya as a Failed State:
Causes, Consequences, Options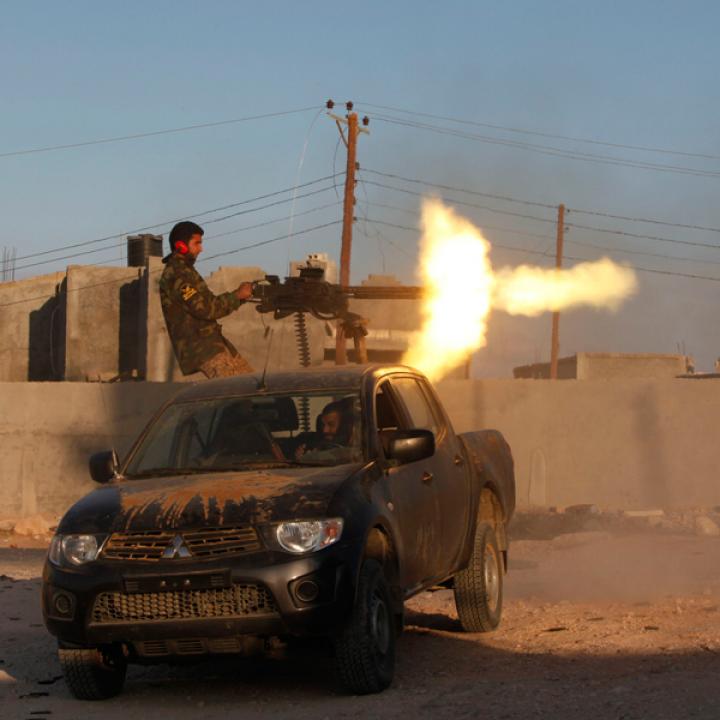 Is post-Qadhafi Libya destined to become a "Somalia on the Mediterranean"? Analyst Andrew Engel studies the causative factors in Libya's failed transition to democracy.
Libya's postrevolutionary transition to democracy was not destined to fail. With the ninth largest oil reserves in the world, Libya was well positioned to develop along the lines of resource-rich Persian Gulf states with similarly small populations. But Libya has become a failed state in what could be a prolonged period of civil war. Fissures have emerged along ethnic, tribal, geographic, and ideological lines against the backdrop of an Islamist versus non-Islamist narrative. Is Libya destined to become a "Somalia on the Mediterranean"?
In this thoroughly documented Washington Institute study, Libya analyst Andrew Engel examines the causative factors of this failure and offers prescriptive recommendations for creating a coordinated, unified political and security strategy to prepare for a worst-case scenario in Libya.
THE AUTHOR
Andrew Engel, a former research assistant at The Washington Institute, received his master's degree in security studies at Georgetown University and currently works as an Africa analyst. He traveled across Libya after its official liberation.