Iran after Sanctions: Military Procurement and Force-Structure Decisions
Also published in
International Institute for Strategic Studies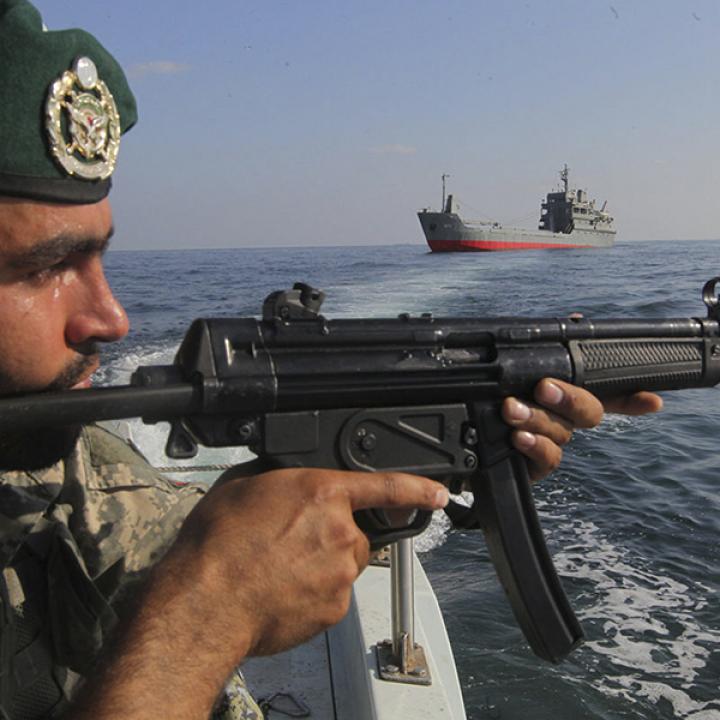 Washington and its Gulf Arab partners should collectively hinder Tehran's efforts to close capability gaps, modernize its military, and develop its Shia foreign legion into a more effective expeditionary force.
The following is an excerpt from a chapter published in the International Institute for Strategic Studies report Gulf Security after 2020. To read the full text, download the PDF or visit the IISS website.
Since the 1979 Islamic Revolution in Iran, U.S. diplomacy and sanctions, along with more recent UN Security Council resolutions, have greatly constrained Tehran's ability to acquire arms. However, by 2020, the ban on arms transfers to Iran will have been lifted in accordance with Resolution 2231, which gave international legal force to the Joint Comprehensive Plan of Action. By 2023, a similar ban on aiding Iran's missile programs will have been lifted. With Iran's economy slowly recovering from the effects of sanctions and its parliament voting to increase the defense budget, the country will soon have more funding available for arms purchases than at any time in the recent past. This paper analyzes the factors that may shape Iran's procurement and force-building decisions, and how these decisions may advance its goal of becoming the Middle East's dominant power...