How Russia Is Responding to Joe Biden's Syria Airstrike
Also published in
19FortyFive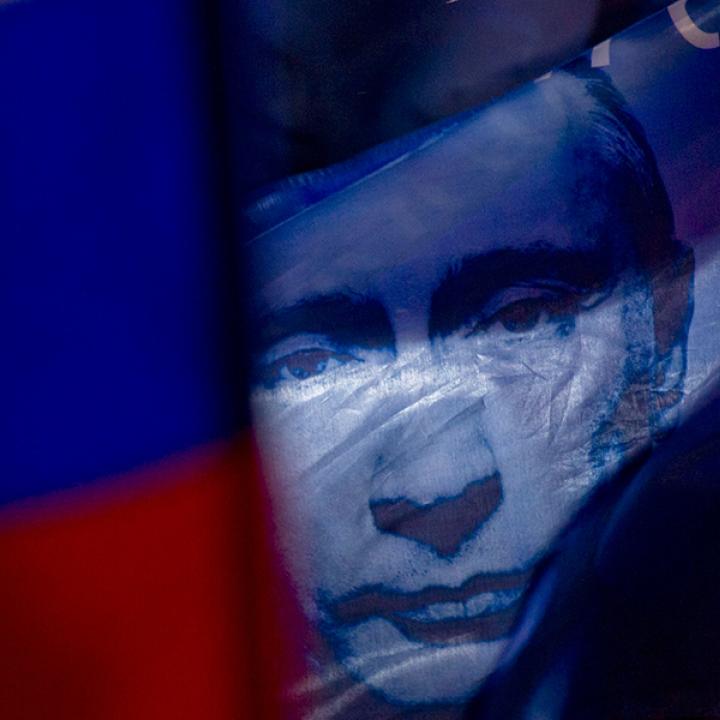 The omissions in Moscow's statements on the U.S. operation are as revealing as the predictable hyperbole and hypocrisy.
By any objective measure, strikes against secondary facilities in retaliation for targeting key state assets show restraint. Such were President Joe Biden's February 25 airstrikes in eastern Syria against facilities of Iran-backed Shia militias, ordered after earlier rocket attacks by Iran-backed militias against the U.S. embassy in Baghdad and American troops stationed at Erbil airport. But now Russian officials predictably rush to express outrage at perceived American aggression and unilateralism.
Russian Foreign Affairs Ministry spokesperson Maria Zakharova expressed condemnation, adding, "we reaffirm our rejection of any attempts to turn the Syrian territory into an arena for settling geopolitical scores." Member of the upper-house Federation Council's foreign affairs committee Senator Sergei Tsekov blasted the strikes as "extremely outrageous."
Timing became another point of contention. Russian President Vladimir Putin's press secretary Dmitry Peskov claimed the Kremlin was unaware whether the U.S. gave advance warning to Russia, while foreign affairs minister Sergei Lavrov said the U.S. gave several minutes warning. Pentagon spokesperson John Kirby said at a press briefing the U.S. used the proper de-confliction channel as Lavrov himself confirmed and, "we did what we believe were the proper amount of notification." Given that the U.S. and Russia back opposing forces in Syria and that Moscow has provided extensive support to Shia militias, fought alongside them, and condemned previous retaliatory American strikes against them, to say nothing of Moscow's deep partnership with Tehran, the Biden team could have had a legitimate concern about Moscow tipping someone off about the coming strikes.
Russian officials also slammed the strike as escalatory. First Deputy Chairman of the Federation Council Committee on International Affairs Vladimir Dzhabarov claimed, "[T]hese are not terrorists, they are militias, and there is no reason for bombing here. One gets the impression that the US is not interested in fighting terrorists in Syria, but in inciting conflict so that it smolders there continuously." His comment highlights Moscow's traditional double-standard—giving Shia, but not Sunni terrorism a free pass.
Lastly, Russian officials worry about the Iran deal. Head of the Federation Council Committee on International Affairs Konstantin Kosachev suggested that the strikes will undermine the renewed diplomatic efforts on the Iran deal between Washington and Tehran and condemned what he perceived as another expression of American unilateralism and disregard for international law. Head of the State Duma (parliamentary) Committee on International Affairs Leonid Slutsky said, "The attack was carried out without any trial or investigation...all this can lead to an escalation in the region."
All these condemnations of course are a little rich coming from the Kremlin, which has used Syria precisely as a geopolitical arena to settle scores with the U.S. and exercised little proportionality, humanitarian law be damned. But perhaps for all the things Russian officials said, what they did not say is more intriguing. Russian officials did not slam Biden for failing to seek advice from the current Iraqi government led by two leaders—President Barham Salih and Prime Minister Mustafa al-Kadhimi, who American officials widely believe are genuinely adamant to preserve Iraqi sovereignty and who described the earlier Shia militia attack on Erbil as an act of terror. If Moscow was serious about fighting terrorism, supporting sovereignty, and promoting genuine multilateralism it would have wanted more consultations with the Iraqi government on this issue. Instead, Moscow now worries that the Iran deal negotiations are undermined.
Moscow's responses only confirm that while the Biden team appears rightly concerned about Russia in Europe, it should not count on the Kremlin to play a helpful role in renewed diplomatic efforts on the Iranian nuclear program. Rather than piecemeal responses to Moscow's actions, be it cyberattacks or poisoning of critics, the U.S. should focus on building a unified strategy towards Russia.
Anna Borshchevskaya is a senior fellow at The Washington Institute and author of the upcoming book Putin's War in Syria: Russian Foreign Policy and the Price of America's Absence. This article was originally published on the 19FortyFive website.