Hanging on in Idlib: Hayat Tahrir al-Sham's Expanding Tribal Engagement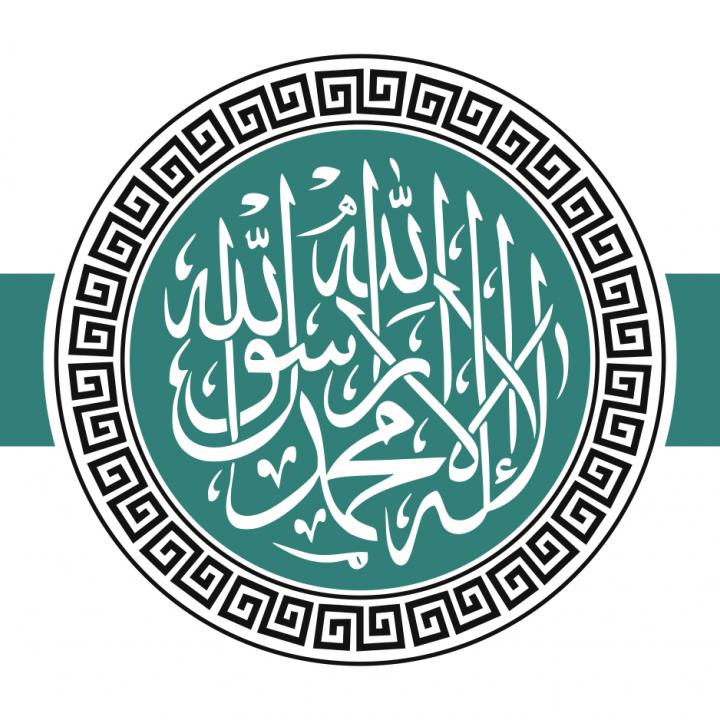 As Western policymakers debate potential engagement with HTS, they should do so with eyes wide open to the jihadist group's true status in the province and its intentions toward local tribal institutions.
In mid-May, the leader of the jihadist group Hayat Tahrir al-Sham (HTS), Abu Muhammad al-Jawlani (aka Ahmad al-Shara), met with a group of Syrian tribal and clan elders to celebrate Eid al-Fitr. Jawlani has long sought to appear more statesmanlike by mingling with various actors in Syrian society, but his tribal outreach is part of a deeper engagement and integration strategy meant to buttress his group's power base in Idlib province. A year ago, he held a similar tribal meeting during Ramadan, and since this spring, HTS has given greater visibility to its coordination with the Majlis al-Qabael wal-Ashaer (Tribal and Clan Council), an Idlib entity formed in late June 2018. Although such outreach is only the latest example of HTS efforts to solidify control over the province, it also illustrates the fragility of that control, since the group must rely on other sources of power to legitimize its local authority.
Idlib Tribes and the Syrian Uprising
In Idlib, three main tribes—the Mawali, Bani Khalid, and Haddadin—are prevalent alongside other smaller tribes and clans. Some elements of these tribes and clans have supported the regime, while others have backed the opposition.
For example, some tribesmen had patronage relationships with the Assad regime before the uprising and remained loyal to Damascus, such as Ahmad Darwish of the Bani Azz clan, a former parliamentarian who set up a pro-regime militia. Similarly, some members of the Haddadin tribe fought alongside the pro-regime militia founded by Defense Minister Fahd Jassem al-Freij, their fellow tribesman. When HTS predecessor group Jabhat al-Nusra (JN) took over the Idlib region, it targeted such loyalists—Darwish was executed, and Haddadin figure Nayif al-Salih was beheaded for helping regime soldiers at Abu Duhur Airport.
Yet many other tribal elements had contentious prewar histories with the Assad family or did not reap the same benefits enjoyed by certain loyalists, so they joined the rebellion instead. For example, even as some Haddadin members signed up with Freij, other members condemned him for collaborating with the regime. Some elements of the Mawali tribe went further, creating the rebel fighting formation Katibat al-Mawali in early February 2012. The Bani Khalid followed suit, establishing several battalions affiliated with the Free Syrian Army.
Jabhat al-Nusra and the Tribes
During the years that JN was active before becoming HTS (2012-2016), it did very little to publicize its relations with tribal elements. There were isolated cases—in November 2015, JN members openly met with clans in Quneitra to discuss ways of fighting the local Islamic State (IS) presence.
Even so, it is widely known that one of the reasons JN was able to establish an early foothold in parts of Deir al-Zour province to the east was its ability to draw on networks that extended back to the foreign fighter mobilization of the 2003 Iraq war. In particular, the town of al-Shahil—where the Abu Kamal clan of the Ougaidat tribe was based—became a key supporter of jihadism after numerous locals were recruited there to fight in Iraq. Many of these individuals later joined JN. These affiliations—plus the fact that Syria's main oil facilities are in Deir al-Zour—enabled tribes who grew close with JN to reap greater benefits. In contrast, tribes and clans who did not enjoy these perks (e.g., the Baqir) formed grievances that IS was able to exploit when it eventually supplanted JN and took over the area. Thus, while many local developments appeared from the outside to be aspects of the broader IS-JN ideological war, they were in fact more related to tribal/clan rivalries.
As for Idlib, JN did not have great relations with local Mawali tribesmen at first due to the violent methods it used in trying (and failing) to bring them to heel. Later, HTS tried to coopt the "common" (shawi) clans within the Mawali that were not part of the traditional "noble" (asil) leadership, but this ploy failed as well. JN and HTS may have viewed Mawalis as a threat because they originally hailed from the core revolutionary region of Maarat al-Numan, which likely meant that many tribesmen had values that differed from those of the jihadists.
Even so, some Mawalis later engaged HTS when the Tribal and Clan Council was established. And last November, they released a statement thanking the group for its efforts in the province.
The Idlib Tribal Council
The formation of Majlis al-Qabael wal-Ashaer was the fruit of a January 2018 conference held under the auspices of the main HTS civilian body, the Salvation Government (SG). When the council officially formed that June, it included 125 individuals from the following tribes and clans: the Mawali, Bani Khalid, Bukeyr, al-Damalkhah, Albu Shaban, Ougaidat, Warshah, al-Mushadah, al-Nuim, Tay, al-Lahib, and al-Dalaim (others may have been represented as well). Abd al-Manam al-Nasif was chosen as council president and remains so today.
Up until this spring, much of the council's forward-facing activity involved releasing statements on topics relevant to Idlib or the revolution, conducting periodic meetings, and assisting the local HTS front group Saraya al-Muqawama al-Shabiya with recruiting fighters and digging trenches prior to the spring 2020 Idlib ceasefire agreement.
In early March 2020, the council established a new body called the General Reconciliation Council. Directed by Anwar Taha al-Zubi, this body initially set up three committees in different parts of Idlib to conduct its work. In doing so, it essentially reinstated urf (customary law) as the main method of local governance. Although these committees collaborated with HTS institutions, their creation as an alternative source of power illustrates the limits of local HTS strength—hence the group's growing efforts to coopt these structures in recent months.
HTS and the Tribes in Idlib
Since 2018, HTS and the SG have used two main avenues to engage with local tribes: deploying SG prime minister Ali Keda to hold direct meetings with tribal delegations, and attending sessions of the General Reconciliation Council. More recently, HTS has attempted to promote tribal links with its own institutions rather than relying solely on engagement efforts within the tribal and reconciliation councils.
In December, for example, members of the main tribal council visited an HTS organization (al-Huda Dawa Center) for an exhibit promoting the Prophet Muhammad, part of a broader local outreach effort that HTS launched after perceived French blasphemies against the Prophet in the fall. Likewise, an HTS municipal governance structure called "The Administration of the Liberated Areas in Jisr al-Shughour" has held at least two events aimed at tribes: a September 2020 forum on the "The Role of Nabati Poetry in the Syrian Revolution," and another just days ago titled "Tribes and Clans in the Syrian Revolution: Between Authenticity and Valor."
Meanwhile, when Keda met with tribal figures this February, he emphasized that the SG must consolidate relations with them. Since then, the government's Interior Ministry and Economy and Resources Ministry have shown more signs of trying to meet community needs.
Yet local sources suggest that much of what HTS and its affiliates are attempting to do is more performative and coercive than benevolent, aimed at helping the group appear more in control than it really is. The fact that HTS is trying to engage, promote, and institutionalize tribal council activities within its own structures shows how much the group currently needs the tribes—if HTS was stronger, it would likely just ignore tribal dynamics as it did in the past.
All of these developments are highly relevant to renewed Western policy debates regarding potential engagement with HTS. If Washington or other Western governments opt for reaching out to the group, they must do so with eyes wide open to the implications of that decision. Not only would they be letting HTS off the hook for its terrorist transgressions and extremist activity, they would also be empowering a group that is deeply unpopular among pro-democracy activists and other local elements.
Aaron Zelin is the Richard Borow Fellow at The Washington Institute and a visiting research scholar at Brandeis University.